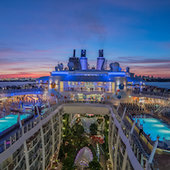 Upcoming Cruises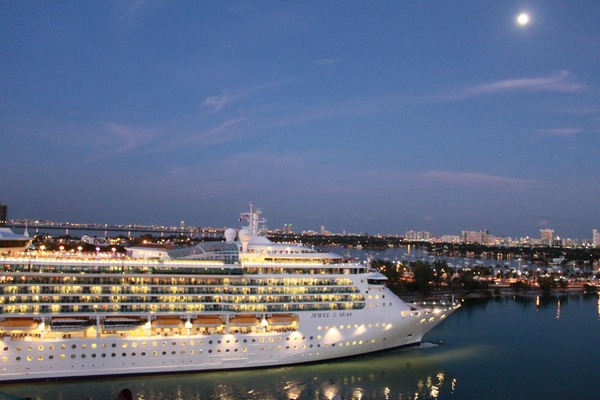 Past Cruises
October 2018 - 12 Night Transatlantic Westbound (Barcelona To Miami) Cruise on Symphony of the Seas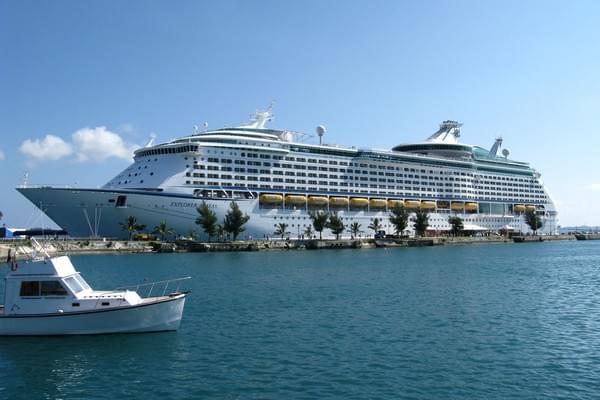 June 2018 - 7 Night Alaska Glacier (Seattle Roundtrip) Cruise on Explorer of the Seas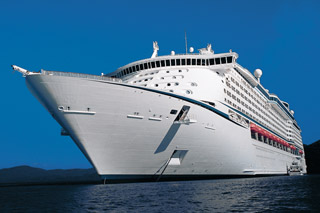 May 2018 - 5 Night Eastern Caribbean (San Juan To Cape Liberty) Cruise on Adventure of the Seas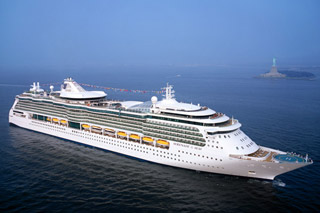 March 2018 - 10 Night Southern Caribbean (Ft. Lauderdale Roundtrip) Cruise on Serenade of the Seas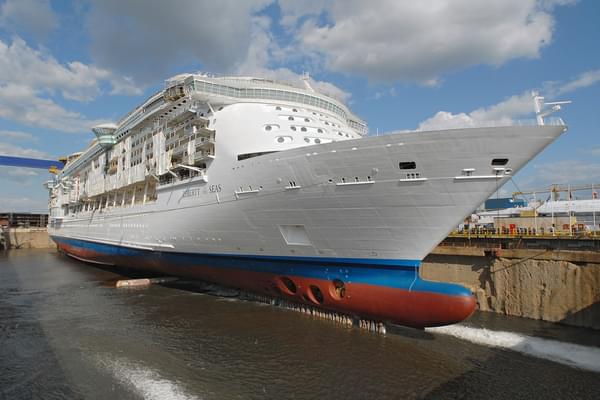 February 2018 - 7 Night Western Caribbean (Galveston Roundtrip) Cruise on Liberty of the Seas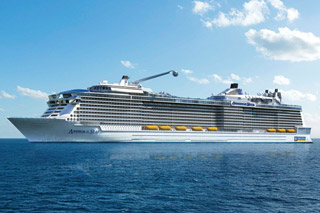 January 2018 - 9 Night Bahamas (Cape Liberty Roundtrip) Cruise on Anthem of the Seas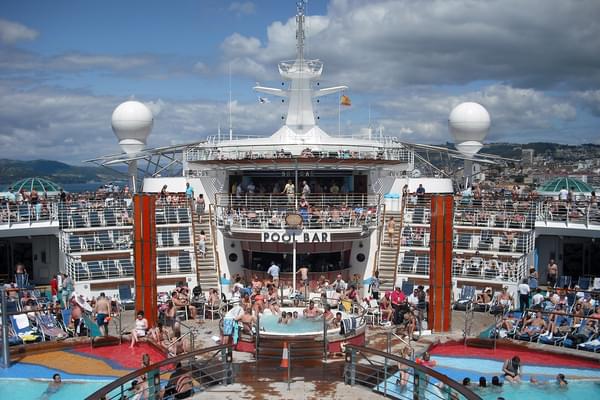 December 2017 - 9 Night Eastern Caribbean Holiday (Ft. Lauderdale Roundtrip) Cruise on Independence of the Seas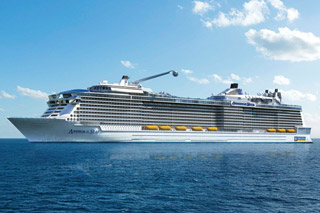 December 2017 - 12 Night Southern Caribbean (Cape Liberty Roundtrip) Cruise on Anthem of the Seas
19 Great Nights on Anthem
This 12 night cruise was the 2nd leg in a 7+12 night B2B cruise. I had a great time on Anthem and look forward to returning for a 9 night this winter that's already booked. The Captain is very sociable and did a great job keeping us informed as both cruises progressed. On the way back we altered course to avoid less pleasant seas and the Captain recorded an 18 minute video on channel 40 that went into great detail about the new course and the technology used to ensure a better ride. I had no bad crew interactions and during the Captain's Corner event in Two70 several other guests complimented the senior officers on their great crew experiences. On the 1st cruise of this B2B I ate in Chops and Wonderful on days 1 and 2. The remainder of the dinners, 17 nights in a row, were in the My Time MDR which I enjoyed. Some nights during prime time service was a little slow but no worse than a land restaurant in peak times. At no point in 19 nights did I question booking this B2B and on day 18 I sadly began packing my bags. Anthem is a perfect ship for the NYC area with its large indoor family pool area and enclosed adult only solarium. It has a lot of unique features you won't find on any other class of ship such as Two70, North Star and the SeaPlex. With Bumper cars, roller skating, circus trapeze and basketball on top of foosball, ping pong and an XBOX area I don't see how any kid of any age could be bored. Not to mention Ripcord indoor sky diving and the flow rider. So much to do. I'm really glad I chose to fly to NJ for this ship. No regrets.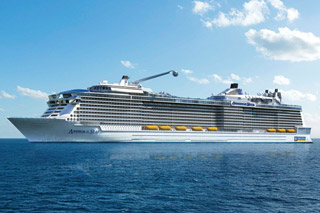 November 2017 - 7 Night Bahamas (Cape Liberty Roundtrip) Cruise on Anthem of the Seas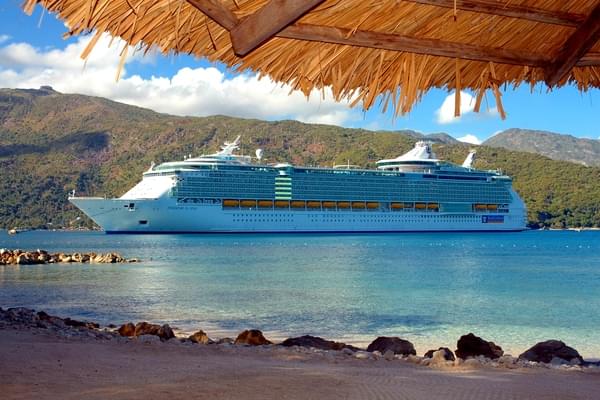 November 2017 - 8 Night Western Caribbean (Ft. Lauderdale Roundtrip) Cruise on Freedom of the Seas
I'll be back...
An important question after any cruise is... "Would you sail this ship again?". YES! I enjoyed my time on the Freedom of the Seas and would not hesitate to sail her again. Wait staff in the restaurants were great. Food in the Windjammer and the My Time Dining room was very good. Cabin service awesome. Everything was clean. As for the ship layout and features I can see why so many like this class of ship. I really like having access to the helipad and the solarium pool being uncovered. Freedom is not a brand new ship and after sailing on Harmony a few weeks ago you do need to maintain perspective and research the ship. By doing so expectations were met and overall I'm very happy with the experience. Money well spent. The only problem - at 8 days it was too short.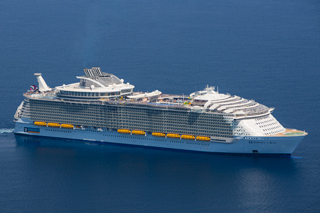 September 2017 - 7 Night Western Caribbean (Ft. Lauderdale Roundtrip) Cruise on Harmony of the Seas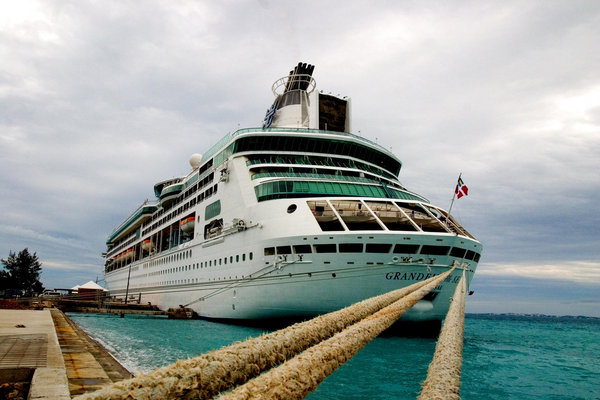 August 2017 - 9 Night Bermuda & Bahamas (Baltimore Roundtrip) Cruise on Grandeur of the Seas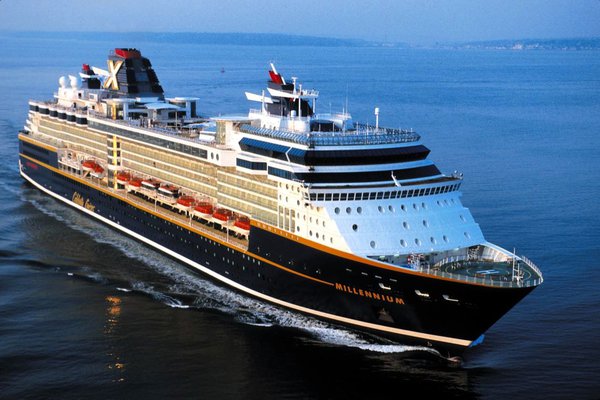 June 2017 - 7 Night Alaska Southern Glacier (Seward To Vancouver) Cruise on Celebrity Millennium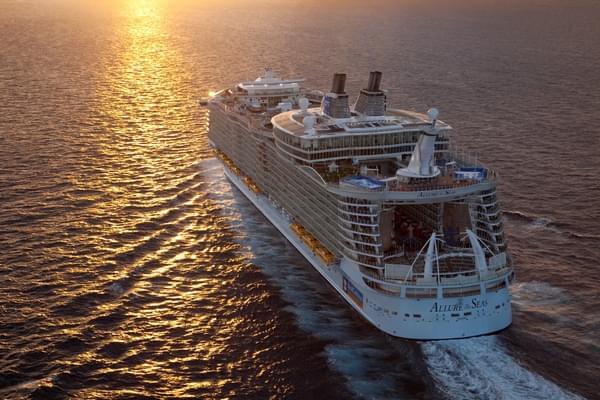 May 2017 - 7 Night Western Caribbean (Ft. Lauderdale Roundtrip) Cruise on Allure of the Seas
Loved Allure OTS
Great cruise, had a fantastic time.  Enjoyed every minute.  It would be hard to find something to complain about.  Sorento's pizza is so hot I could barely hold onto the plate.  There - the worst experience was hot food!    Friendly and helpful crew everywhere.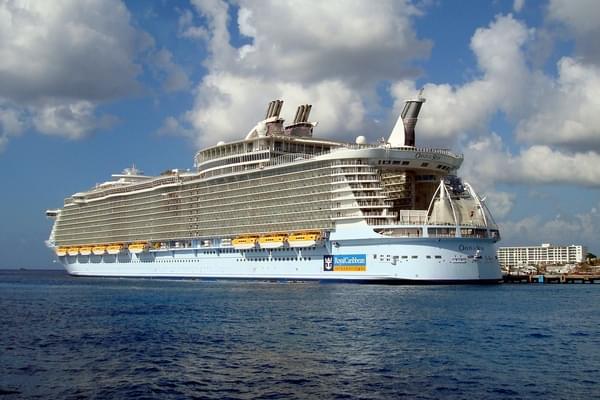 October 2016 - 7 Night Western Caribbean (Ft. Lauderdale Roundtrip) Cruise on Oasis of the Seas
Won't be our last Oasis class cruise
Cruised on Oct. 8, 2016 as Hurricane Matthew moved North past Ft. Lauderdale.  RC delayed departure to give folks time to deal with flight delays which had the added benefit of a beautiful sunset departure.  
First time on Oasis and RC.  Loved the ship and found it very easy to get around.  Food was mediocre, even fruit seemed to lack flavor, but it was okay.  Next time we will get a specialty dining package and just factor that cost into the mix when comparing with other options. 
Since we were in a suite we had access to Coastal Kitchen which was great. 
Need another cruise on Oasis to see some of the parades and other activities we missed, there is so much going on it is hard to cover the ship in one cruise.  Shows were great, loved them all.
We loved Central Park, especially at night.  Great place for an evening cocktail or glass of wine.  What a beautiful ship.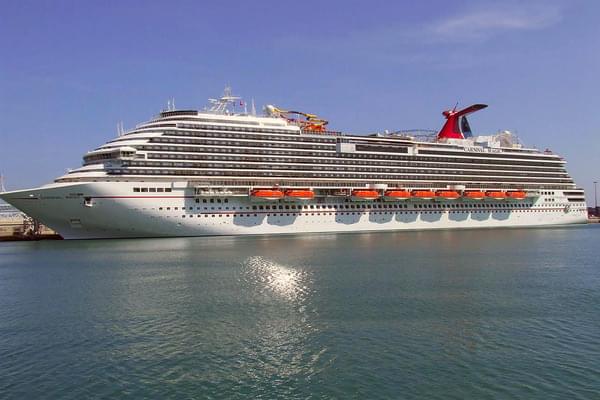 October 2015 - 7 Night Western Caribbean (Galveston Roundtrip) Cruise on Carnival Magic
Another great Carnival cruise
Having done the Dream and the Breeze I had an idea what to expect on the Magic and she didn't disappoint.  This was a scuba diving trip for us with dives in 3 ports.  Diving and cruising is a great mix, get to dive different islands and come back to the ship for all the ship offers.  Some dive resorts have great diving but not so good dining or accommodations.  Usually the diving makes up for it but when cruising you get the best of both. 
Interior spa cabin on deck 11, cabin 11239.  Have done interior before and loved having access to the spa through the private entrance.  Dive buddy is a teenager who loved the dark cabin (not an early riser). 
Found Galveston not so great as a fly in to cruise port as the airports are far from the port.
Overall another great Carnival experience.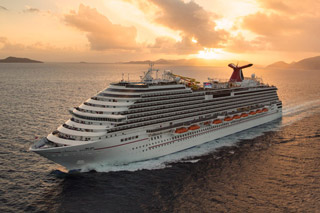 July 2015 - 8 Night Eastern Caribbean (Miami Roundtrip) Cruise on Carnival Breeze
Awesome way to reintroduce my kids to cruising
Took my kids on a Disney cruise many years ago but they were small enough not to remember it now they have grown up. It was time to take them on another cruise and I selected the Breeze.  With my son over 21 we both bought the Cheers beverage package.  
Before Vista launched Breeze was Carnival's newest ship.  Having been on the Dream I sort of knew what to expect on this class of ship and the Breeze didn't disappoint.  Guy's Burgers was a bit hit with my kids and we ate there many times.  My daughter enjoyed the '3D' thrill theater although I found it in need of some repairs - broken seat, glasses falling apart, etc, but we used the pass to visit it many times and saw each short film.  
The Breeze breaks free of the traditional coral colored room theme and it is a welcome change.  Our spa balcony cabin on deck 11 had convenient access to the spa with a separate entrance with spiral staircase.  The spa was a great way to ease away the day and put me into a relaxing mood before bed.  
My kids have different tastes and I was able to spend time with each of them always finding something to do.  Our only excursion booked through Carnival was the Bob Marley tour and we all loved it.   
While not quite a mega ship the Breeze is very large but we never 'felt' the crowds.  I like the wrap around promenade deck that goes around the ship entirely outside.  A great way to walk off some of that food.  Many Carnival ships have forward public decks and this is one of the things I really like about Carnival ships.  Again the Breeze doesn't disappoint with several forward decks at different levels.
The Breeze was the perfect way to re-introduce them to cruising and my son is anxious to go again, especially if I'm paying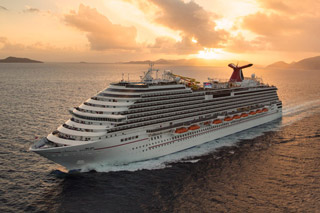 July 2015 - 6 Night Western Caribbean (Miami Roundtrip) Cruise on Carnival Breeze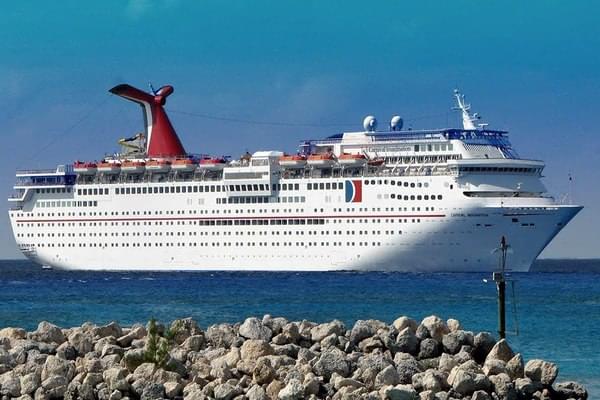 May 2015 - 4 Night Catalina & Baja Mexico (Los Angeles Roundtrip) Cruise on Carnival Imagination
Smaller ship, but very enjoyable
B2B on the Imagination.  Great crew and I love on these smaller ships a closer relationship with the crew.  Excellent service and food.  They surprised with a bottle of champagne in my cabin for doing the B2B. 
Weather closed Long Beach port as we returned so we went to San Diego as an alternate.  Since I was doing a B2B I just stayed on the ship where everyone else had to bus back to Long Beach.  I had the ship to myself for an extended period waiting for the next wave of passengers to bus down from Long Beach.  Plus I got to see San Diego from the water, an added bonus.
Catalina port also closed due to weather so I had a B2B with two stops in Ensenada.  Once was enough, but oh well, still had a great time. 
While the Fantasy class ships are smaller and don't have all the new features like rope courses or 4D theaters, they are still a great ship.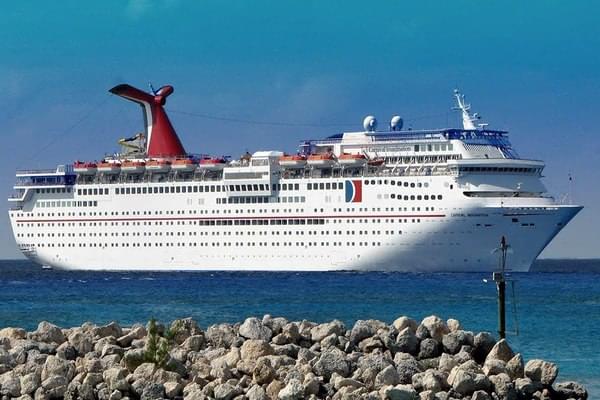 April 2015 - 3 Night Baja Mexico (Los Angeles Roundtrip) Cruise on Carnival Imagination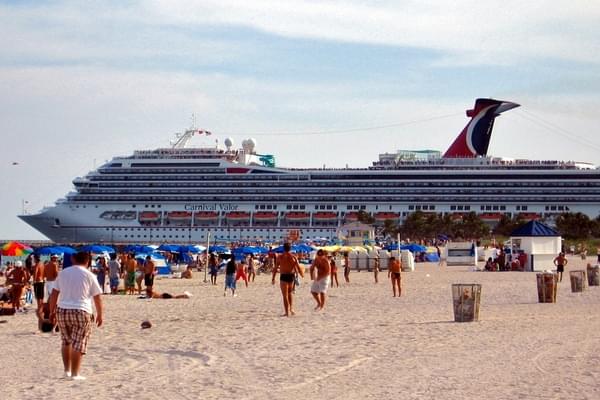 March 2015 - 7 Night Southern Caribbean (San Juan Roundtrip) Cruise on Carnival Valor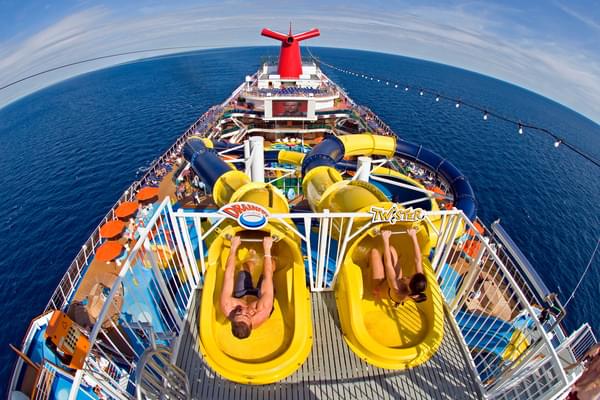 February 2015 - 7 Night Western Caribbean (New Orleans Roundtrip) Cruise on Carnival Dream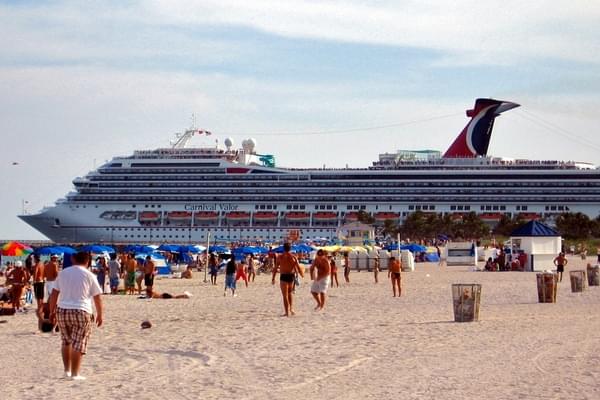 June 2014 - 7 Night Southern Caribbean (San Juan Roundtrip) Cruise on Carnival Valor
December 2013 - 6 Night Mexican Riviera (Los Angeles roundtrip) Cruise on Carnival Miracle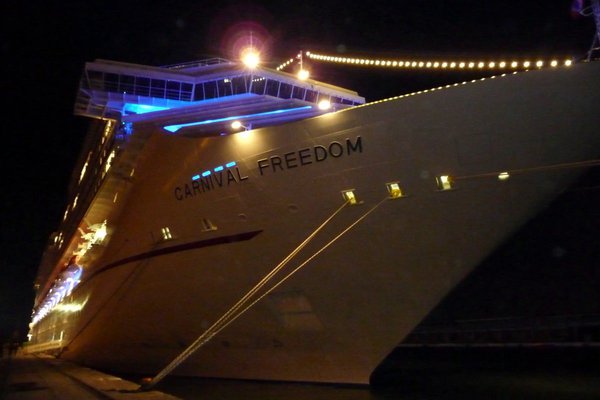 October 2013 - 6 Night Western Caribbean (Ft. Lauderdale roundtrip) Cruise on Carnival Freedom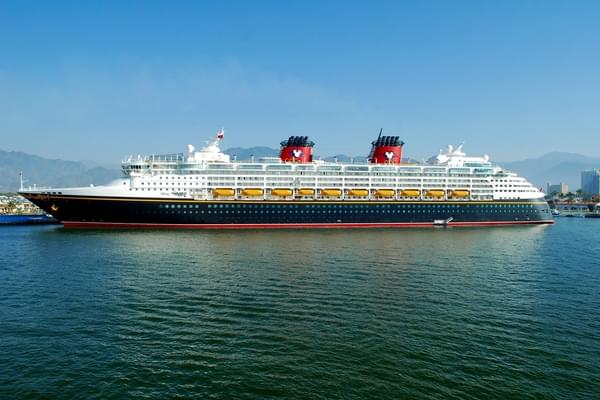 February 2000 - February 10, 2000 Cruise on Disney Wonder
January 2000 - January 14, 2000 Cruise on Norwegian Majesty (RETIRED)
July 1998 - July 27, 1998 Cruise on Diamon
Cruise Tips