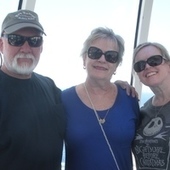 drpritchard2003
Huntington Beach Ca
Joined 04/2015
We are frequent cruisers. We enjoy all areas of the world and seeing new sights. We cruise as a family, my wife. adult daughter and myself. We were "Loyal to Royal" and have cruised with most other cruise lines. Norwegian is become more appealing to us.
Upcoming Cruises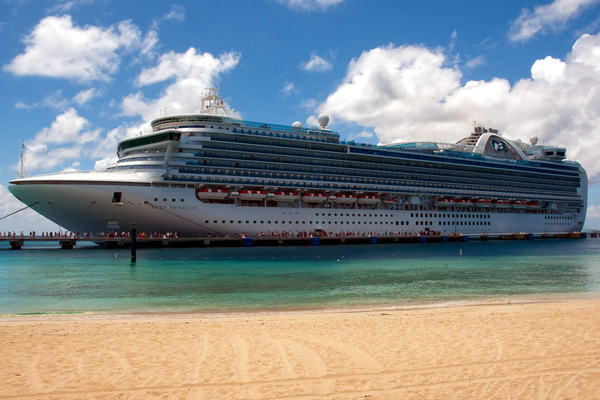 Past Cruises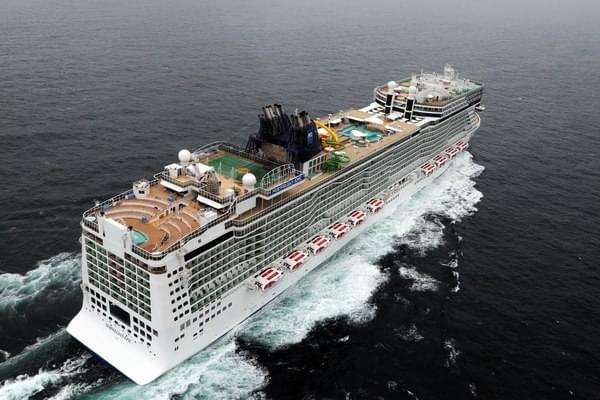 November 2018 - 13 Night Transatlantic Westbound (Barcelona To Port Canaveral) Cruise on Norwegian Epic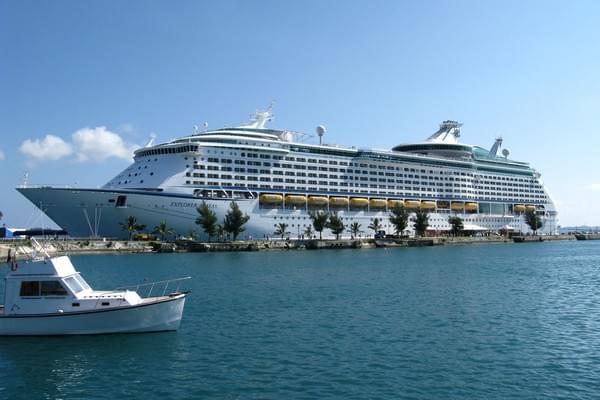 September 2018 - 7 Night Pacific Coastal (Seattle Roundtrip) Cruise on Explorer of the Seas
West Coast Cruise.
The ports are good on this cruse. I think San Francisco is over done. I think another port could be substituted or at least shortened. Victoria would be a better two day port.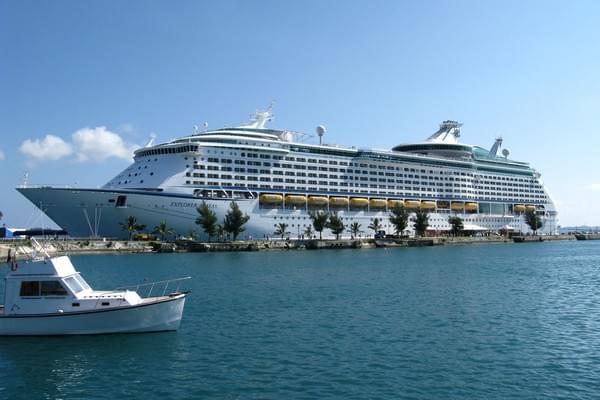 May 2018 - 7 Night Alaska Glacier (Seattle Roundtrip) Cruise on Explorer of the Seas
A wonderful place to see.
We enjoyed a suite on the fantail. It offers views that are not possible from the side of the ship. While not ideal for photography it is a beautiful view. Alaska is one the most majestic places I have ever be witness too. If you have the opportunity to see it, it is not to be missed. Royal Caribbean is a good cruise line and we are almost at Pinnacle level but we have been sailing with Norwegian as of late and I believe it to be better in a variety of ways. Royal over the years has regularly cut perks it use to give freely. It has taken away form the experience and I suppose if you have never experienced them you will not miss them. I would probably use Norwegian for our next visit to Alaska.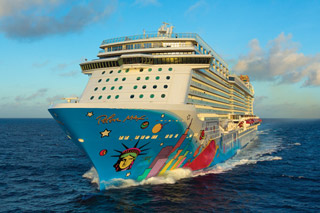 January 2018 - 14 Night Western Caribbean (New York Roundtrip) Cruise on Norwegian Breakaway
A good cruise iffy weather.
The Breakaway is a good ship. The staff is good. The time of year is possibly problematic.
October 2017 - 14 Night Panama Canal Eastbound (Los Angeles To Miami) Cruise on Norwegian Star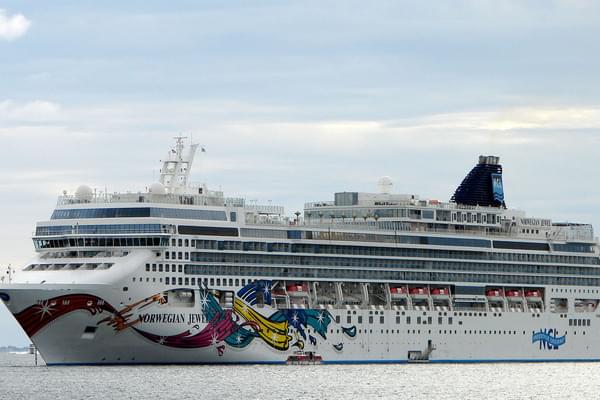 April 2017 - 5 Night Pacific Coastal Northbound (Los Angeles To Vancouver) Cruise on Norwegian Jewel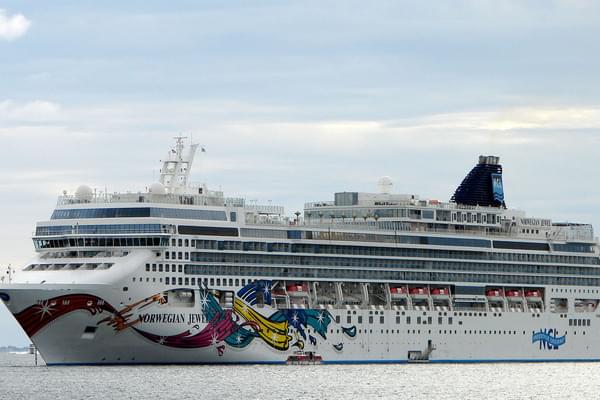 April 2017 - 7 Night Mexican Riviera (Los Angeles Roundtrip) Cruise on Norwegian Jewel
A nice little cruise.
We chose this cruise for two reasons: It left from our home port of San Pedro Ca. and it was a Haven cruise with Norwegian Cruise lines. The Haven is very nice. This ships Haven does not have the Haven restaurant Or lounge with the bar.  It is still a great setting for cruising. We have done this Itinerary many times so there is little that is new. Cabo and Puerto Vallarta are wonderful stops. Mazatlan is nice but the shopping and sights are far from where the ship docks.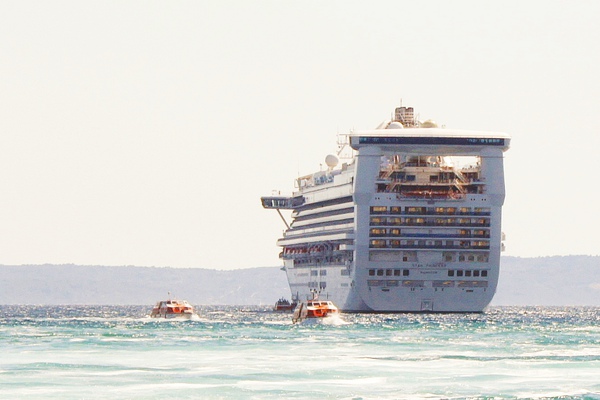 February 2017 - 15 Night Hawaiian Islands (Los Angeles Roundtrip) Cruise on Star Princess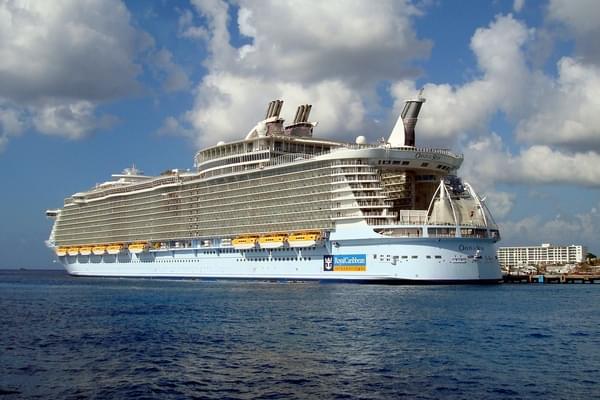 September 2016 - 7 Night Western Caribbean (Ft. Lauderdale Roundtrip) Cruise on Oasis of the Seas
Aquatheater Suite Experience
The Suite was the best part of the cruise. There are many cruises that have the same itinerary but few ship with cabins and views like those available on the Oasis of the Seas.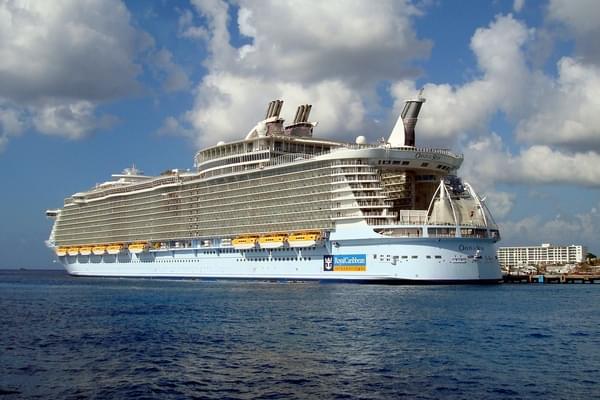 September 2016 - 7 Night Eastern Caribbean (Ft. Lauderdale Roundtrip) Cruise on Oasis of the Seas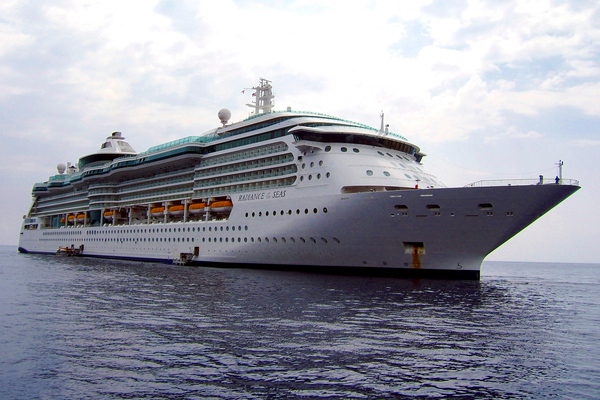 May 2016 - 7 Night Alaska Hubbard Glacier Northbound (Vancouver To Seward) Cruise on Radiance of the Seas
Alaskan Cruise
The ports and glaciers are always worth seeing. The weather was good. RCCL seems to be cutting down on some perks. This is disappointing but not enough to stop cruising. Alaska is one of the most amazing places in the world.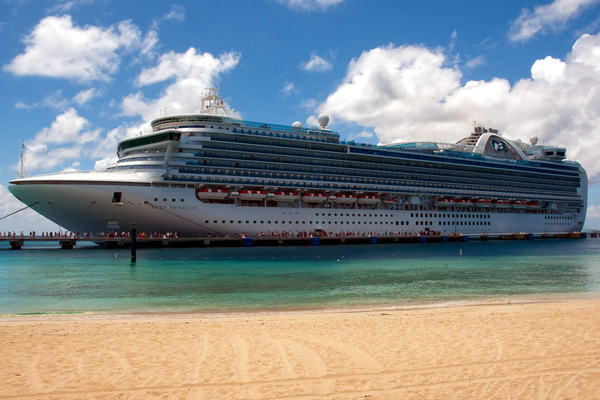 March 2016 - 10 Night Mexico (Los Angeles Roundtrip) Cruise on Ruby Princess
A Mexican Cruise
We usually sail with RCCL. We have sailed with Princess before and have a Platinum status with them, with RCCL we are Diamond Plus. RCCL has not had any regular west coast sailing for some time. We are probably going to be increasing our sailings with Princess as a result. We had many opportunities to compare. Because we book a suite we are given what I have been told is similar to there Elite status loyalty privileges. One of the best is breakfast in the Crown Grill. RCCL does a similar breakfast opportunity but the menu is not as good and the service on the Ruby Princess in the Grill was second to none, the pastries were fantastic. Princess does not have a Concierge lounge but does have Skywalkers. They charge for drinks in Skywalkers the do not in the Concierge lounge. Both give wifi but Princess is limited. Princess gives free laundry RCCL does not. Not having a concierge is a bit of inconvenience but not insurmountable. The theater on the Ruby Princess is to small and there is no reserved  seating for suites as there is on RCCL. Also there was no  handicapped seating in the theater that I could see.                                              We stayed in a Penthouse Suite L107.This was forward on the ship. It had an odd configuration.   We have friends who had the Penthouse Suite midship and it had a much better layout . I would not recommend the forward suites.                                      The staff was friendly and  helpful though some of the crew who ran the trivia contests thought  the were funnier that actually were.                                              The ports were all good with possible exception of La Paz, not much there for us. I will quite probably do this cruise again.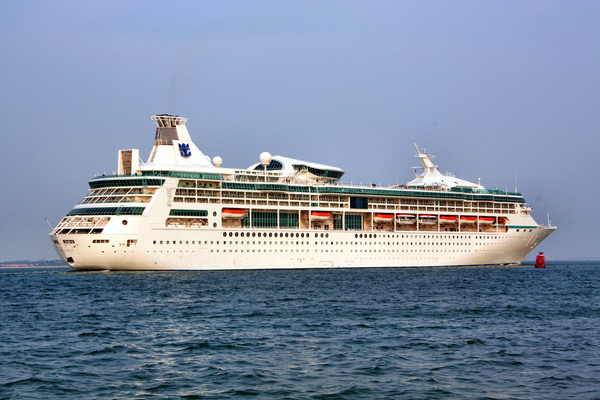 January 2016 - 9 Night Eastern Caribbean (Tampa Roundtrip) Cruise on Vision of the Seas
Vision of the Seas
I have enjoyed all the 60 cruises I have been on, some more than others. This was not a bad cruise but it was not one of the best. One factor was the weather, which RCCL is not responsible for. The crew always has some people who do very well and others who do not. This cruise seem to have many who were inexperienced or were burned out.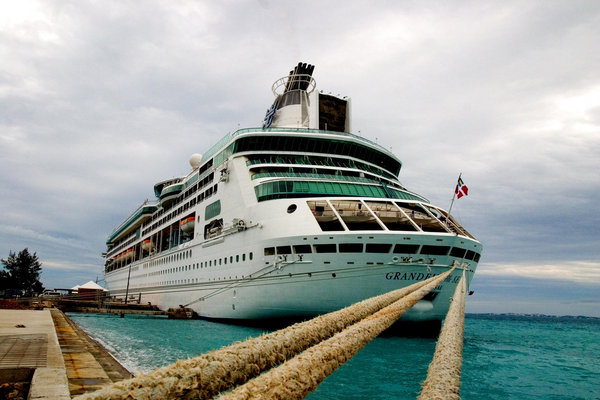 November 2015 - 10 Night Eastern Caribbean (Baltimore Roundtrip) Cruise on Grandeur of the Seas
Cruising on the Grandeur
This was a consecutive cruise for us, The staff was very nice. The Loyalty Ambassador was very helpful (Martin). I had brief encounters with both captains and did not find them particularly friendly (two different captains for the two cruises). The Itinerary was good St. Maartin, St Thomas, Labadee and San Juan. The weather from and to Baltimore was somewhat rough but I understand this is not unusual for this time of the year. I would do this cruise again but probably from a port further south.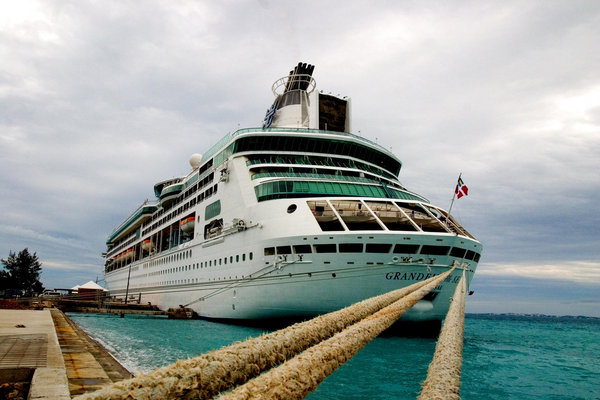 November 2015 - 10 Night Western Caribbean (Baltimore Roundtrip) Cruise on Grandeur of the Seas
Cruising on the Grandeur
A nice ship with good crew. The ports were all good and typical of many caribbean cruises. The 10 day gives you days at sea. Some people enjoy days at sea and we do.  The entire experience was a good one. RCCL has continued to cut back on some of the perks but infrequent cruisers will not notice.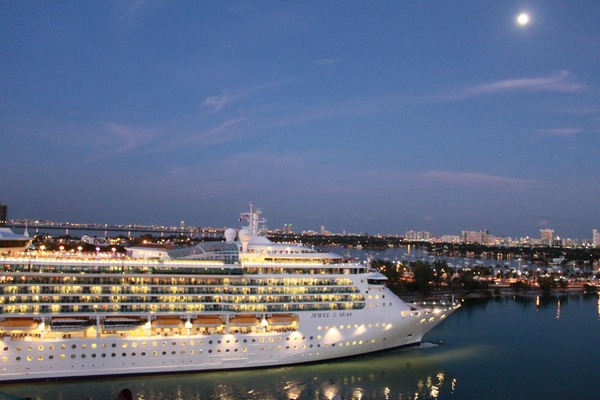 September 2015 - 7 Night California Coastal (Los Angeles Roundtrip) Cruise on Jewel of the Seas
California Cruising
As many are aware it has been about five years since RCCL has sailed from Los Angeles. It is a pleasure to drive to the ship rather than fly to the destination , stay in a hotel and take an over priced cab to the cruise port. We first went to Santa Barbara, always a pretty place with good weather. Then for a two day stay in San Fransico. The ship docks near pier 39 which is convenient. The hop on and off bus picks up from there and was a good way to see the city. After that we went to Monterey. We took an excursion that went along the 17 mile drive. We stopped at pebble beach, the fame lone cypress tree and to Carmel. Well worth the time and effort. Our final stop was in Ensenada. I have been there many times. We took a walk from the ship looked at the minor changes in the main business district then had lunch. It is a nice place but not exciting in any way. The cruise is not to be repeated any time soon according to the schedule. I have been told this is probably because of the revenues. Well worth the time to go.
April 2015 - 12 Night Southern Caribbean (Cape Liberty Roundtrip) Cruise on Quantum of the Seas
A mixed bag.
This was a cruise of contrasts. The ship is beautiful and technologically unmatched in my experience. The dinning was a disappointing experience for the most part. Some of the crew had difficulty with english beyond a basic understanding. While I enjoyed the Ifly, the Northstar and the bumper cars, I probably would not chose this style of cruising for future cruises based on the dinning experience. I do not regret my one time experience. If they change the dinning to a  more tradional style I would be interested in trying it again.
December 2014 - 11 Night Southern Caribbean (Cape Liberty Roundtrip) Cruise on Quantum of the Seas
Cruise Tips