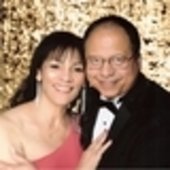 Upcoming Cruises
Past Cruises
December 2017 - 7 Night Western Caribbean (Ft. Lauderdale Roundtrip) Cruise on Allure of the Seas
November 2017 - 7 Night Eastern Caribbean (Ft. Lauderdale Roundtrip) Cruise on Allure of the Seas
The Best of Big Ship Cruising - Outstanding Selection of Dining and Entertainment, with Great Service
There are Superior choices for dining, entertainment, and activities on this Superior sized ship. Since RCCL has not let the service slip, the size of the ship offers opportunities for so many more entertainment and dining options than you'll find anywhere else at any price. We still enjoy the slightly smaller ships in the RCCL fleet, but the quality and variety of entertainment on Oasis class is more like visiting a city optimized for enjoyment than being on a cruise ship.
October 2016 - 9 Night Greek Isles (Rome Roundtrip) Cruise on Jewel of the Seas
Outstanding Service, Food, and Entertainment on a real Jewel
Great service from staff from the on-boarding process to the end.  Chefs and Main Dining Room management came to our table in the MDR to inquire about the experience and satisfaction. Captain's welcome event in the Safari Room was very special, good music, good communication with passengers, good libation, champagne.  We wanted to get a photograph with the Captain, but the line was very long.  He is a good successor to the long time RCCL Captain Thor who recently retired.  We enjoyed MDR and Windjammer food, but of course the individual preparation of food in Chops and in Giovanni's was well worth the extra fee.  Our Giovanni's experience was for the Mystery Dinner theater, and with the wonderful performance and social activity kept up with our very high expectation of this event.  We saw management observing and interacting in a helpful way in Windjammer frequently - excellent leadership, not just management from afar - we loved this!  We took advantage of the on board movie theater, but it did not have the selections that were available in the Caribbean; not a negative, but we did not catch up on as many new releases as in our previous Jewel of the Seas Cruise.  Our room steward Oscar was thorough and once we explained our preferences on embarkation day, he met these with amazing consistency. The Bar staff, Louis, Pedro, and more that we cant remember were friendly, efficient and willing to make each transaction memorable.  Finally staff in the Windjammer and MDR; Vincent Verpo, Samvil and Galvin made our meals a reminder of why we enjoy the dining experience on well run cruise ships.  The food quality is important, but the service makes the entire experience a lasting good memory.
December 2015 - 7 Night Western Caribbean (Port Canaveral Roundtrip) Cruise on Freedom of the Seas
November 2015 - 7 Night Eastern Caribbean (Port Canaveral Roundtrip) Cruise on Freedom of the Seas
January 2015 - 7 Night Western Caribbean (Galveston Roundtrip) Cruise on Carnival Magic
Great Fun, very good Service and Food, annoying Snags
Having cruised several lines with many on Carnival, we have an expectation of fun fun fun as the feature of a Carnival cruise. Carnival Magic with their dream 2.0 configuration easily met this requirement. Our party of 8 all had great fun even though our needs go from seniors to college age with one of our party wheel chair bound. Entertainment activities completely orchestrated by Carnival staff, those that included guests, and those that were mostly spontaneous by guests provided lol's comraderies, hugs and instant friends beyond just entertainment. The Red Frog pub exceeded our expectation and along with the Ocean Club made for central places to hang out and have a good time even when there was nothing specifically planned, although live music, karaoke, trivia and games, barbecue on the lanai provided plenty of fun and relaxation. It's hard to explain how cool that is on a cruise ship, to have relaxing and entertaining at the same time and in a hangout or meeting place without being at a show. This core area is also bookended by the main atrium which always had fun things going, the casino, a fun hub internet location and on the other end by the piano bar, all places that we used and enjoyed. In this summary, I also have to mention the Spa and the Steakhouse as places that we enjoyed and recommend any adults visit on a cruise. The spa might be a bit expensive if you haven't budgeted or compared to land based options but the Steakhouse is an experience and treat I believe is affordable on any budget. But before I say anymore specifics about the good things on the cruise let me touch on the two negative experiences on the overall cruise. In chronological sequence our first impression of the entire experience was the port facility at Galveston. It is not in the class of the newer facilities such as those at Port Canaveral or Miami so be prepared for a older poorly designed facility which requires you to go up endless ramps to get into the ship; a problem for us with the wheelchair bound member of our party and for anyone with mobility challenges. The facility had only one elevator that was in competition for wheel chair, mobility impaired, service workers, and others that did not want to take the escalator. We saw older and less mobile guests breathing heavily and having to stand aside on the ramps. That was exacerbated by the on-board processing itself which was inefficient and somewat chaotic. We were in the priority line but all agents were in a free for all with no facilitators controlling the line. It took us almost two hours to go from port arrival on to the ship, an experience we haven't seen in more than 20 years of cruises. This seemed to be as much an inefficient process, poor facility, and the staff. We made sure our entire party completed all of our online check-in documents and health forms in advance. Finally, on the ship with dozens of mobility restricted guests, the planning for the mandatory drill was very poor. The elevators are shut down and where these people should go seemed to be a mystery for some of the crew and certainly for us. The second - in chronological sequence was the availability of food especially on embarkation day. The quality of Lido marketplace food was good and the main restaurants very good but the early closing of the Lido marketplace buffet area was our biggest annoyance on the cruise. Carnival did offer grill lines to fill in the gap between the Lido closing and the early dining time when the Lido re-opened along with the main restaurants but on embarkation day this was a surprise we could not prepare for and although we tried to schedule for this we had shore days were we ate on shore knowing food was hard to find and average grill fare from mid afternoon to early dining on shore days. The lines for the grill was not a cruise worthy alternative; we think the Lido should not close completely during the day. Our first cruise day attempt for room service was another disappointment. In summary of the negatives; the on board process and facility, the Lido hours, combined with poor in-room dining could rate below three stars, and we don't patronize those ships at any price. You cannot make a much worse first impression when you combine a long travel day, a very long on board process followed by early closing of the lido, leaving hungry travellers in the emergency drill. So back to the positive things. The main dining room food was very good the service overall was excellent and the ship was very clean and the crew had many drills and maintenance events. The service, care, attention and entertainment provided by the staff in the main dining room and the other restaurants was absolutely outstanding. There were several members of the dining room and of the Red Frog pub staffs and other members of the crew that just seems like some of our best friends after a day or two on the ship. In summary we would go back on Carnival Magic tomorrow it's just that we would stay on to avoid the on boarding process :-)
November 2014 - 7 Night Southern Caribbean (San Juan Roundtrip) Cruise on Jewel of the Seas
February 2014 - 7 Night Exotic Western Caribbean (Port Canaveral Roundtrip) Cruise on Carnival Dream
Carnival Fun: It's Midnight - Do you know where your parents are? :-)
The Carnival Dream, Western Caribbean itenary, was the second cruise my wife and I have taken with just the two of us. It's also the second mid-winter cruise we have taken since prior cruises occurred during the summer when our children were out of school. In summary, the cruise was fantastic; we danced, we enjoyed music, late night comedy shows, we met other fun-loving guests, participated in game shows, went to informational sessions, had a fabulous balcony room and great service at our table and in our cabin. Having cruised eastern, western, and southern Caribbean multiple times, excursions were relaxed for us and found us shopping at familiar locations, relaxing at local restaurants while listening to local musicians, and finding our own way for excursions, although we do advise new cruisers to give cruise line sponsored excursions serious consideration. Our previous cruise as a couple, two months earlier, was on Royal Caribbean's Freedom of the Seas. As RCCL advocates can tell you Freedom of the Seas has great service and Carnival Dream did the Carnival Cruise Lines proud in this area. We would be happy to cruise on either of these two ships at any time in the future. However they are different. For example Freedom's single main dining room is large, formal, and reserved compared to the glitz, fun, dancing and singing performances of the Carnival Dream dining rooms. Both provided good food, prepared well, with great service. More fun versus more formality, both memorable and enjoyable. Both ships have upscale dining at additional costs. Our Steakhouse dinner on the Dream was comparable to the finest restaurants on land in quality and service. Basics such as on boarding, access to excursions, services, ability to handle the large numbers of guests were more than adequate. We did prefer the RCCL Windjammer for its service process on the first day as the wait staff assisted the crush of hungry guests transition from travelers to find open seats and become well fed cruisers. The Lido on Carnival was familiar with food that is upscale buffet for selections, variety and quality. A nod to RCCL in this area. Cabins on Carnival are a bit larger and more comfortable. Shipboard activities are plenty on both although Carnival has better scheduling so that it is easier to get to the events you want to attend. Freedom has great big shows; Carnival has a great variety of fun places for around the clock enjoyment. Fun Ship is a slogan that was delivered on the Carnival Dream and we can't wait for the next cruise. One final comment is that bigger is not better. We have cruised on the 'largest' ship on several occasions and we know that experienced quality, great entertainment and great service make a great cruise.
December 2013 - 7 Night Eastern Caribbean (Port Canaveral roundtrip) Cruise on Freedom of the Seas
July 2011 - 7 Night Southern Caribbean (San Juan roundtrip) Cruise on Carnival Victory
August 2009 - 7 Night Exotic Western Caribbean (Port Canaveral roundtrip) Cruise on Carnival Glory
August 2005 - 4 Night Western Caribbean (Miami roundtrip) Cruise on Carnival Fascination
August 2000 - 14 days on Grand Princess
August 1998 - August 15, 1998 Cruise on Carnival Destiny (RETIRED)
April 1997 - 4 days on Leeward
Cruise Tips
No excursions, but we did do quite a bit of walking on our own. There were many closed shops, perhaps due to the hurricanes interrupting supply, but we will do the same again on our next cruise visit to the Bahamas.
It is sad to say that St. Thomas is still a mere shadow of what it was. We expected this, and were still dismayed ad the lack of items for purchase. We wanted to contribute by patronizing the local merchants but could not find places with inventory for sale. We normally dock at the Havensite pier where there are more ships and more shops, but we noticed passengers coming back from Havensite without bags of souvenirs, electronics, and liquor.
Allure of the Seas
Unfortunately, the Windjammer is no longer the go to location for casual dining. Announcements by the Captain and signs during on-boarding point out your other choices. We would add that you should turn around, from the Windjammer if you see a line coming in. Also, if you enter the Windjammer and see that the food islands are crowded then also leave. The other choices are great and you will not miss the Windjammer once you break the habit of ONLY going to the Windjammer.
Jewel of the Seas
Even though a smaller less frenetic cruise ship, you still need to get to the shows 15 minutes early. For some shows this is to get a better seat, but for some of the shows, just to get in. So when they really hype a show as the 'best', try to be there at least 20 minutes early.
Always my favorite Western Caribbean port. As much or as little to do as you want from shopping, live entertainment, to exploring ruins that match the great ruins in Egypt and Pompeii, in our backyard.
The facility and procedures are the worst we have experienced. Especially bad for mobility impaire, almost two hours from Port to ship with completed paperwork.
Carnival Magic
Get to the Lido before 3:00 pm on embarkation day and read the Fun Times for activities AND dining hours the night before. Of course get to shows 30 minutes early and don't miss adults comedy shows if your humor is broad.
Following
Cruise Line
Cruise Line
Cruise Line
Cruise Line
Ship
Ship
Ship
Ship
Ship