Which cruise lines have the best food?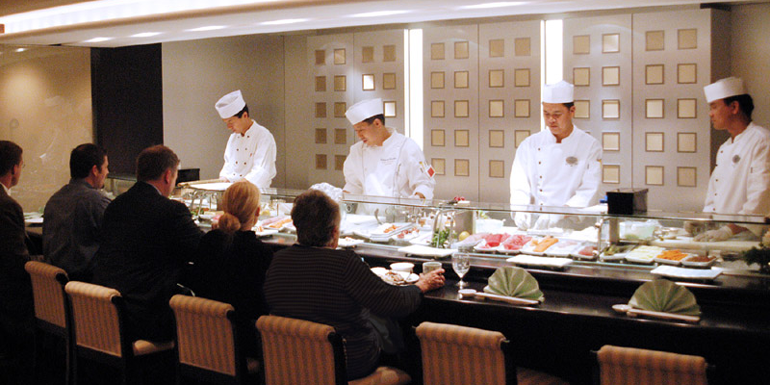 Not sure if a cruise — a vacation known for buffets and mass-market appeal — is right for you and your discerning taste buds? Cruise food may not have the best reputation, but trust us when we say there's a line that can satisfy everyone's culinary desires. Read on for the five cruise lines with the best food: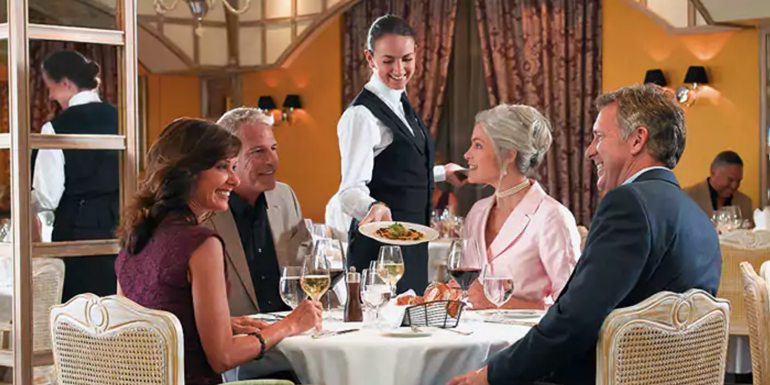 This 15-year-old line has catered to food lovers as a driving principle. Activities include a cooking school with 12 individual hands-on stations, as well as visiting chefs and market tours.
Best Restaurants:
Jacques – The eponymous Jacques Pepin restaurant serves classic bistro fare, including beautiful rotisserie chicken. We suggest you finish your meal with imported French cheeses from the proper trolley service.
Red Ginger – This elegant, dark, pan-Asian hot spot had us with the cocktails and sake list, and actually delivered on authentic-tasting Thai tom kha gai soups and a spicy watermelon and duck salad that packed a punch.
Oceania Cruises From /Night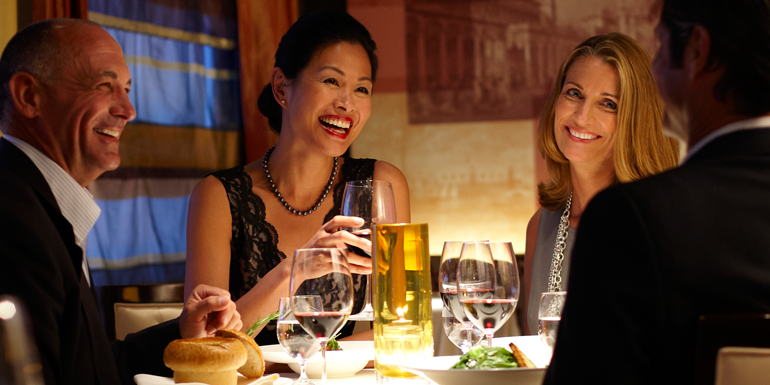 Crystal displays the unforgettable level of detail that you would expect from a Japanese-owned cruise line. Service and foods are easily the standouts here, from baby food pureed to order in the dining room, to ice cream flavors matched to passenger preferences on the pool deck.
Best Restaurants:
Silk Road – This sushi bar never fails to impress: Some of the sashimi is even made from fish picked up in port, particularly in destinations known for their local seafood. Chefs can also whip up Japanese comfort food, such as pork katsu, by special order.
Prego – One of the best Italian restaurants at sea, this spot is run in partnership with Los Angeles-based Piero Selvaggio of Valentino fame. Look for classics like fritto misto, vitello tonnato, and mushroom soup.
Crystal Cruises From /Night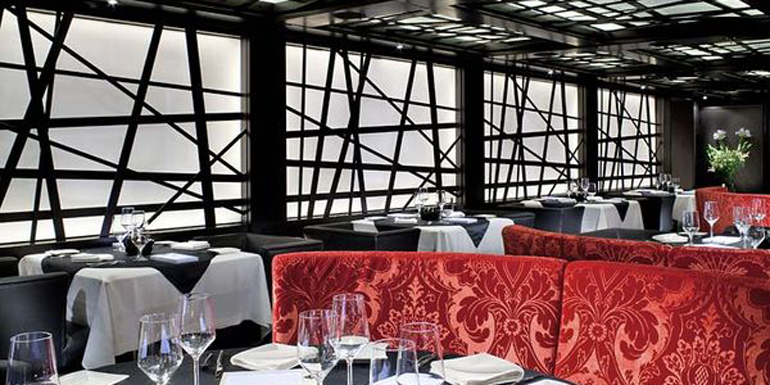 Smaller ships mean it's easier for Seabourn to offer the kind of service you might find in a high-end restaurant on land. In addition, these ships tend to have more outdoor dining spaces than their luxury competitors, a treat whether you're in the Mediterranean or the Caribbean.
Best Restaurant:
Restaurant 2 – We're not sure what's more impressive: the small-plates tasting menu of creative, modern dishes, or the fact that such an unforgettable meal is included in the cost of the cruise. Don't miss decadent rich treats, such as the foie gras crème brulée or the duck confit wrapped in phylo dough.
Seabourn Cruises From /Night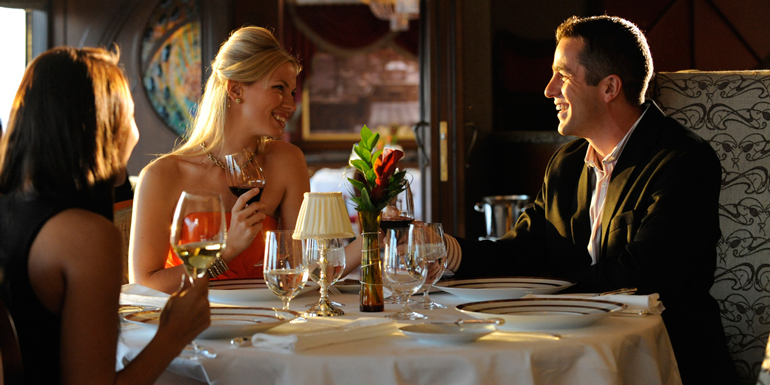 Yes, kids can get chicken fingers and mac and cheese at just about every meal if they so choose. But there's no denying the service here is unforgettable, even for the smallest travelers. After the first night, everyone's drinks are waiting on the table when you arrive at dinner, with kids' drinks in plastic, lidded cups bearing their names. Waiters entertain small travelers with magic tricks and call all the little girls onboard "princess" at all times. Made-to-order requests for picky eaters are met with the kind of can-do attitude we wish all cruise lines had.
Best Restaurant:
Remy – Afraid a "Ratatouille"-themed restaurant is going to be undeniably cheesy? Think again. This adult-only formal French restaurant (picture waiters bearing silver-domed plates and a lovely trolley-based cheese course) has just tiny, subtle, tasteful nods to the little mouse chef from the movie — we promise. And the food? Modern French at its best, and most innovative.
Disney Cruises From /Night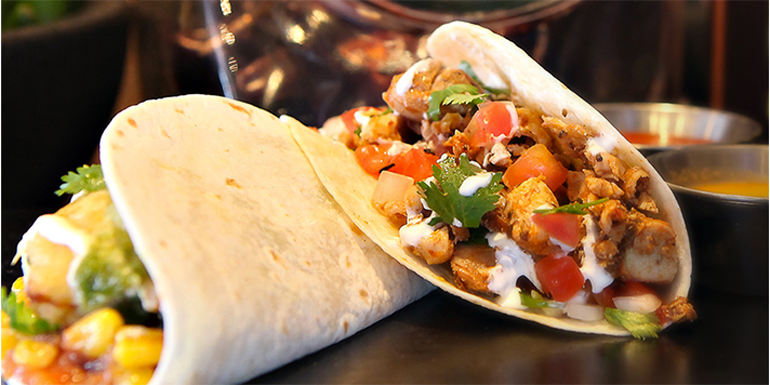 Not only should this line get an award for most improved, but it also stands shoulders above the others in price point. Who knew? Well, maybe the scores of loyal fans who flock to Carnival for its unpretentious take on mainstream-friendly fare.
Best Restaurants:
Blue Iguana Cantina – Let everyone else run to Guy Fieri's Burger Joint. Don't get us wrong: They're really good burgers. But the real star on the lido deck is the fried fish tacos at the Blue Iguana. As good as any we've had at street stands in Mexico, they're worth waiting in line for if there is one.
Fahrenheit 555 – The only thing as shocking as those tacos? The truly sexy, modern steakhouse comes complete with dark walls that manage to give the space atmosphere and a testosterone-fueled look without feeling fussy or dated. The food is plated with drama and elegance, from the escargot tucked into tiny rounds of puff pastry to vertical platings of steak topped with roasted garlic, to the chocolate tastings in elegant little glasses.
Carnival Cruises From /Night