We've added another new feature here on Cruiseline.com!
On each port page, you'll find a widget that will show you the ships and number of passengers scheduled to visit that port on any given day.
You'll find it just below the map on the right hand side of the page. You can click the box with the date to bring up a calendar to select any date and update the list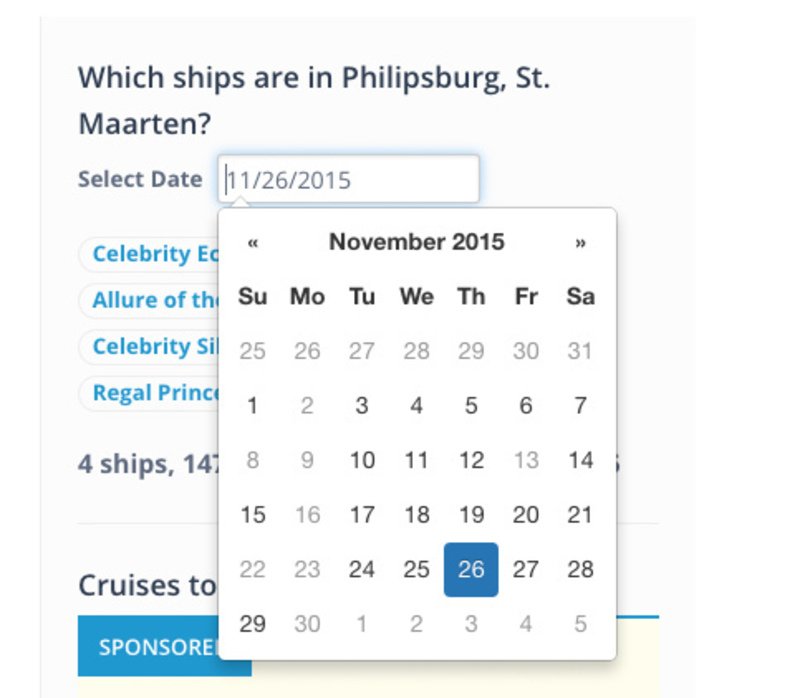 This information can help you plan ahead to know how crowded a port will be on the day your ship visits. We're planning to incorporate this data elsewhere on the site in the coming months so that you make an educated decision on your itinerary, as there's nothing worse than visiting an over-crowded port.
Try it out for yourself: http://cruiseline.com/port/caribbean-western/cozumel-mexico
What do you think? Will you use this new feature when planning your time ashore?