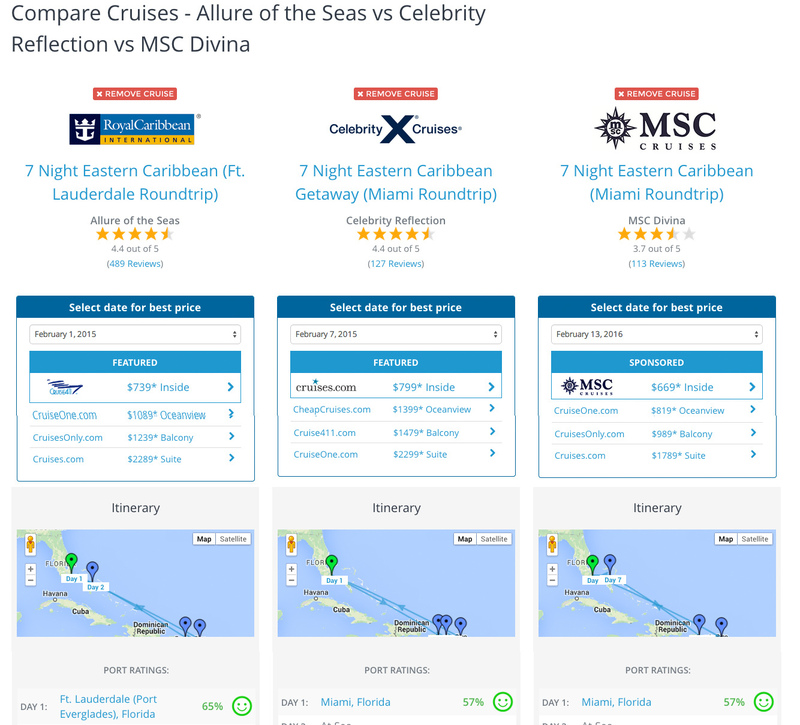 We've launched a new feature here on the site that lets you compare up to 3 cruises, side-by-side and then share the comparison with your friends and family, or with other members here on the Cruiseline.com forum.
We explain it all here on the blog: http://blog.cruiseline.com/post/102398559084/compare-cruises-to-find-the-perfect-vacation
What do you think? WIll this help to make the process of choosing your next cruise easier and more convenient? Anything you'd like to see added to the comparison? Let us know what you think!