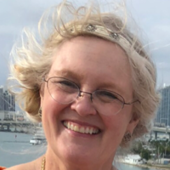 AuntPinkie
Monument, CO
Joined 08/2016
We have been cruising since 1998 when I won a cruise. We have been on 37 cruises and have one booked. We enjoy introducing new people to the cruising world. Our second passion in life is attending and working at Renaissance Festivals.
Upcoming Cruises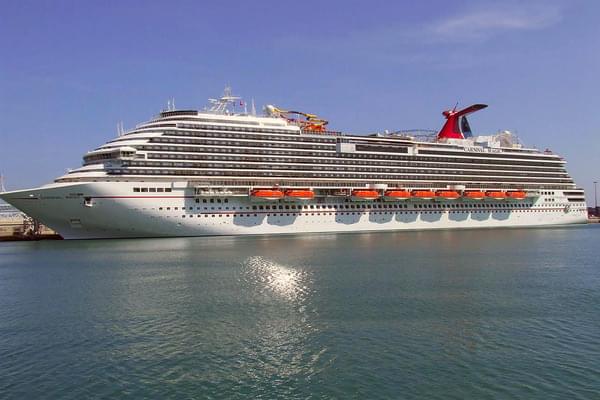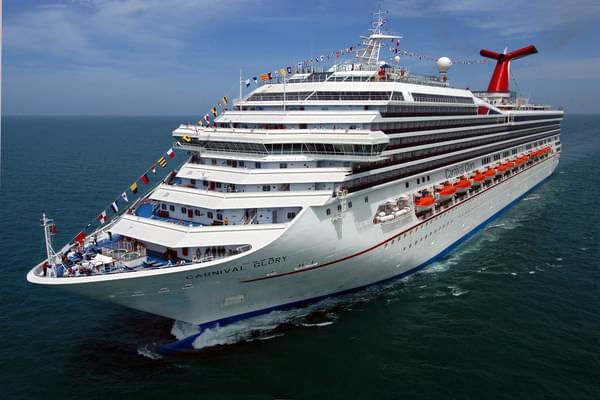 Past Cruises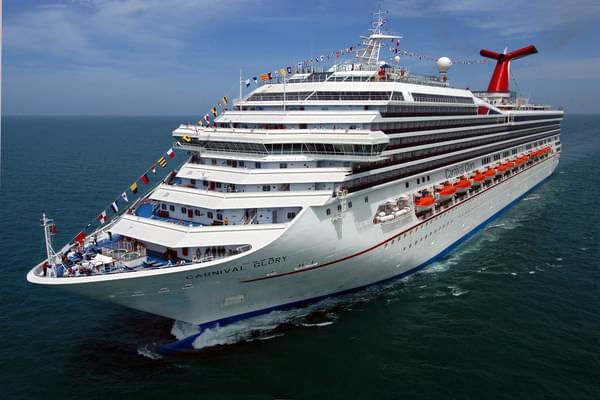 November 2018 - 7 Night Western Caribbean (Miami Roundtrip) Cruise on Carnival Glory
Glory revisited for the third time.
We decide to do things new for us on this cruise. We added the Carnival Hub app, played trivia, attended an art seminar, rode a sky chair to the beach, sat on beach for much of the day and stayed up late. Nothing spectacular in themselves, yet we had as much fun as ever. Carnival Hub: We used this for this first time this cruise. There are still some bugs to be worked out of this program. First there is no notification of a message from the folks even when you have paid for the chat option. Just a quick note here, DH said he did get a ding but I did not. This shows the system is not consistent enough yet. It "eats the battery" time like the Cookie Monster. Your account information could not be trusted and needed confirmation from either customer service or the Sail & Sign kiosks. The really good part about it was the ability to look at the schedule and see what was happening at any given time of day or right at that moment if you wanted something to do.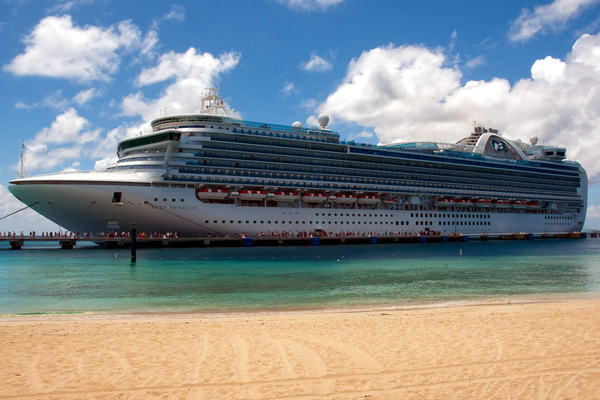 September 2018 - 7 Night Northern California Coast (Seattle Roundtrip) Cruise on Ruby Princess
Unofficial West Coast cruiseline cruise review
If you want access to everywhere on the ship, do not sail the week before dry dock. If companionship and the itinerary are your main objective, you might find a good bargain the week before dry dock. This is a great itinerary and we'd do it again as long as the ship wasn't going into dry dock after we disembarked.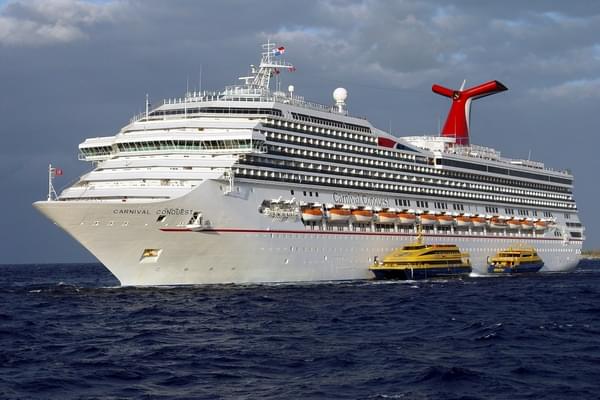 January 2018 - 8 Night Eastern Caribbean (Ft. Lauderdale Roundtrip) Cruise on Carnival Conquest
3rd annual Renaissance Festival
The group of 11 friends enjoyed our cruise. We were disappointed in the condition of the ship and pleased with all of the upgrades.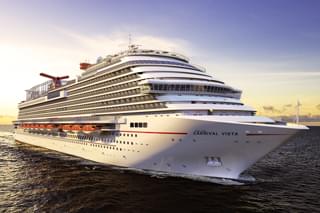 December 2017 - 8 Night Southern Caribbean (Miami Roundtrip) Cruise on Carnival Vista
Take 2 Birthday cruise
We had a wonderful adventure. The Liquid Lounge is need a major redo. The chairs (yes chairs) are uncomfortable making it a poor fit for its function.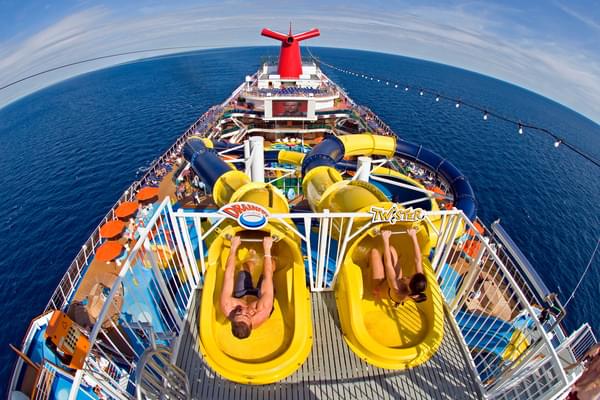 January 2017 - 7 Night Western Caribbean (New Orleans Roundtrip) Cruise on Carnival Dream
Sweet Dream
We spent the night prior to boarding in New Orleans.  Highly recommend this experience.  The transportation to the hotel/port is a bit expensive, but providers are within $10 of each other.  The next morning it was a $20 (including tip) to the port. The embarkation process was smooth with Carnival personnel stationed everywhere to give directions (a nice change from our last port).  NOLA boards the VIFP card holders slightly differently than we have experienced before.  First the wedding party (this is the same), then milestone and diamond and then platinum.  We have not seen the diamond and platinum separated before and some platinum card holders were a bit upset. 
The ship is going into dry dock on Jan. 29th, yet she still was clean and well maintained by the staff.  Folks were always cleaning the stairways, hallways and chrome.  Newcomers in our group who have sailed another cruise line remarked favorably on this.  There was also some preliminary work for dry dock done on the balconies (sanding of rust spots and area primer added).
Our room steward, Linda was very attentive and asked if we want morning, evening or both room cleaning.  She was already marking both before we could answer. She made sure we had robes and ice when we needed it.  She gave us our new towel animal in the morning (a nice twist).
We were delayed in leaving because the loading was not done until almost 6PM.  I am not sure why this happened. We did have a beautiful sunset for our sail-away.
Jase, the cruise director was energetic and humorous. His staff was always busy.  The game "CLUE" was offered and while it was fun, I prefer the "Murder Mystery" that was offered before.
Sea days had "Oceanside BBQ" on the Lanai.  This is very tasty.  I do not know if this will still be available after dry dock since "Guy's BBQ is to be added to the dining offerings on this ship. The last day that was to have the "chocolate extravaganza".  I somehow missed it or they didn't do it (it was scheduled).
Smoking was in the usual places on the starboard side of the ship...except on the Lanai where the had it on the port side.  This was weird. We have managed to "train" ourselves to avoid the smoking areas, but were caught off guard on the Lanai.  The casino did not do a good job of separating the smoking and non-smoking machines.
Montego Bay:  We had planned to shop in the terminal building that was also had duty free shopping two years ago (our last visit there).  But there is no longer any shopping in the terminal building and only some local vendors off to the side of the building.  It would be wise to book a tour or use an authorized taxi.
Grand Cayman:  We booked the Amphibious bus land & sea tour. It was all we had hoped, it is a big yellow bus that drives around town with a guide informing you about points of interest.  Then it takes a turn onto a ramp into the Caribbean sea and becomes a boat.  There are underwater cameras and you have a TV screen showing what you are "driving" over.  Again your guide explains what you are seeing.  The adventure is capped off with a 20-30 minute stay on seven mile beach.
Cozumel:  Having visited here more than most places we decide to do another land and sea. but this time it was in two separate vehicles. We toured the Mayan Cacao Company where we learned about the making of chocolate.  Yes, there were samples of both the raw product (no very tasty) and the completed delightful product.  Items were for sale. We also visited a "tequileria" where we learned the process of making tequila. Samples were given and purchases were made. We the proceeded to the "semi-sub" which is submerged 4 feet with "windows" to view the coral formations and fish.  The boat made sure both sides saw things by turning around when necessary.  It was a bit rocky and some passengers had to go up-top. All in all a fun excursion.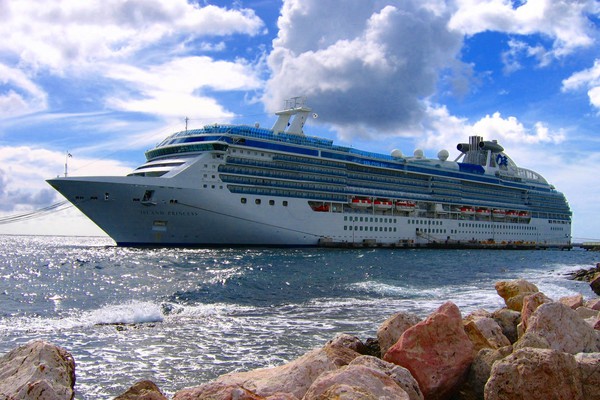 December 2016 - 15 Night Panama Canal - Ocean To Ocean (Los Angeles To Ft. Lauderdale) Cruise on Island Princess
The transit is a "must do"
Went to LA the day before and stayed on the Queen Mary over night.  It was a great start for a cruise as it took us back to the beginning of cruising in luxury.  The history included famous people who sailed on her, her role during the war and more.  You get a self-guided audio tour with the booking and it is fascinating all the things the Queen Mary has been through. They were still working on parts of the ship.  Evidentially she had slipped into some disrepair, but she is now looking like an old lady with stories to tell.  Highly recommend these accommodations.
We took a cab to San Pedro to board the Island Princess and arrived within our slotted time.  Embarkation went smoothly with our cabin available for carry-on drop off. We promptly went to the Horizons on Lido Deck for lunch.  The Horizons is in the front of the ship so we were always a bit disoriented as we are used to the buffet being in the aft.  The food selection was good and tasty.  I enjoyed this part of the ship as it seemed so open even when crowded.  It did get busy for the transit, with folks saving their place at the front at 4:00 AM.
We expected the passengers to be an older crowd and we were right.  There were only about 2 dozen (or so) 50 and under.  The disadvantage to this was the scheduling for Early Dining…. It was overbooked and a real disaster when the Any Time diners tried to get into the MDR.  We skipped the MDR the 3rd night due this mess but figured out a "work-around" after that.  We were impressed that they were able to have a varied menu for 15 days.  The food was good and the presentations very appealing.  They are also very accommodating for people with special diet needs (be sure to let them know ahead of time).  We were slightly disappointed in the more casual dress on formal night than the last time we sailed on a Princess ship (2 years ago).  That said, they did enforce the dress code as posted daily in the "Princess Patter" and at the entrance to the dining room.
The balcony cabin was smaller than we anticipated and the shower was tiny (kept hitting my elbows).  We felt that a balcony was a must because we had no idea how much rail space would be available for the transit.  I would recommend deck 9 (Emerald Deck) because it is closer to the water and better for measuring the rise and fall of the ship. Sadly there was a leak in the plumbing on decks 9 & 11 and they were frequently turning off the water for hours at a time and there was a musty odor in the corridors. She is, after all, an older ship and age takes a toll on us all. 
Our room steward, Glenn, was the best we have had in many years (reminded us of the ones back in the beginning of our cruising history).  He watched the cabins to see when his passengers left to eat and promptly cleaned the cabin.  There was no need to pick when you wanted your cabin cleaned as it was morning and evening (with chocolates every night).  We asked for a sheet because the duvet was too hot for sleeping under and he had it ready that very evening.  He always asked if there was anything else we needed and seemed happy to fix whatever problem arose.  He was always smiling and remembered our names.
There were only a few smokers on this cruise (mostly the younger folks), so the casino was relatively smoke free.  They would go to Churchill's to smoke or the one outdoor area (I think there was only one). No one seemed unhappy on either side of the issue.
If you have sailed the Island Princess in the past and expect deck 7 to go around the ship, that is no longer true. Many folks did a daily walk on this deck, but either turned around or walked through the ship for their laps.  This is more shaded than deck 15 where others went for the daily laps.  Yes, there is a gym on board, but I have no idea what it looks like.
We had a "destination specialist on board that gave presentations for each port of call and information about the area in general.  These were wonderful and very informative.  If you have a chance to hear any presentation from Humberto Neto, go and enjoy.
October 2016 - 6 Night Mexican Riviera (Los Angeles Roundtrip) Cruise on Carnival Miracle
Halloween on the Miracle
We flew to LAX the same day as our sailing (usually go out a day ahead) and we purchased our transfers from Carnival.  Our plane had a fog delay (not common in Colorado)  but we arrived in plenty of time to board the ship in time for lunch.  The Carnival representatives at LAX were on the look-out for us and the 6 others arriving at about the same time.  We had to wait 20 minutes for out bus, but we did not wait for a full bus to head to the the port.
The VIFP lounge seemed disorganized, priority guests were processed along with contractors and it seemed 2 of the 3 representatives were taking care of contractors not guests. Finally another person came into the lounge and took care of the guests. The signage for the next step was poor and we asked were we were to proceed and were told the far door on the right.  That was fine, but once we went through the door we had to ask again.  It was as if they expected the guest to know how to get to the next point. They need better signage.  
Went to our cabin as soon as we boarded to drop off our luggage.  The cabin still had the couch made into a bed with the bolsters under the regular bed.  There were no robes.  We hoped this was not an indication of thing to come.  Went to lunch on the Lido and where we had a nice variety of choices. We went back to the cabin and found our room steward, Mauricio.  He asked if we wanted morning or evening service to the cabin.  We requested both and he said, no problem. We asked for ice, robes and to have the couch restored to a couch.  The next time we went to the cabin, all was right.  He was very friendly and happy to do whatever we needed.
We were a party of six with YTD.  The first night we were given a table at the back of the ship near the windows and had a spectacular sunset. Our wait staff, headed by Darell, was outstanding.  We requested them throughout the cruise. Only one night were they not available when we went to dinner (had time off for our late departure in Puerto Vallarta). We took whoever was available.  I'll just say not all wait staff are created equal... Darell and his crew worked hard to get us our food and dessert quickly, so we could go to the early show. The hostess, Chongchong, made sure our table was not filled by others before we arrived.  So if you have YTD try to get table 385...you will have most excellent service.
Unfortunately the menu posted on the TV did not match the menu we got each night. I am not sure if that was because this was the short cruise to get the ship on it's "normal" 7 day schedule or not.  Just a little nit-noy of a problem.
We had the same comedians for the whole cruise.  They both did a good job with the family version and the adult version.  Very funny guys. Adam, the CD, was excellent and Alex, the assistant CD, should be moving up to his own ship as he was terrific. The shows were well done and we enjoyed them a great deal.  We did get a wonderful show from a large group of dolphins on our last sea day during lunch.  They were on both side of the ship and were doing flips, jumps and all sorts of antics; this lasted about 10 minutes (sorry no photos we were too involved in the show).
Many passengers dress for Halloween and so did the crew. It was "cruise elegant" night and we were invited to either dress in costume or our cruise elegant attire. and both were present in the dining room.
If you were bored on this ship it would be your own fault.  Activities all over the ship all of the time.  There is no way one could do it all.
Entered the bean bag toss (lost) and watched the bocce ball.  Several trivia contests throughout the ship daily/  Mini-golf was open 24 hrs... found nighttime mini-golf very challenging. Much more was going on, but these were the ones we chose to do.
We arrived back in Long Beach in heavy fog.  We heard the fog horn starting about 5AM and did safely dock about 8AM.  The debarkation was delayed and no one was off the ship until about 9:30 AM.  Most people seemed to do self assisted debarkation so it was very slow in the beginning.
The ship is beginning to show her age with minor cosmetic problems. But if you like the Spirit class of ship, this is a fun one to sail.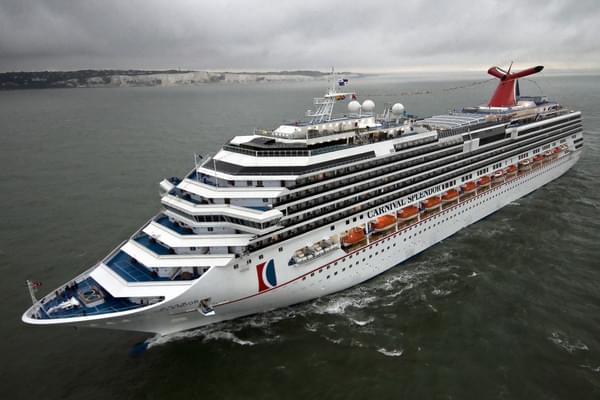 January 2016 - 7 Night Eastern Caribbean (Miami Roundtrip) Cruise on Carnival Splendor
The Pink Ship
When we told folks we would be on the Splendor, they said,"OH! the pink ship.  So of course I started calling it MY ship. I was expecting neon pink and other bright shades of pink. Well, it has a lot of pink but an equal amount of oranges.  After the fist day, one hardly notices.  So you will not be overwhelmed by the colors.
We had a group of 18 people and many first timers. this was a good itinerary for so many people: history, beach and shopping in equal amounts. 
We chose assigned seating in the dining room and two adjacent tables one for 8 and one for 10.  Our wait staff was very understanding as we switched places almost every night.  The service was excellent. The food was good both in the MDR and on the Lido deck.  Be sure to check out the upstairs dining areas for the Lido dining.
Our room steward was one of the best we have had. The other experienced travelers said the same about their room stewards.
The ship was originally built to be a Costa ship and has the same deck plan as the Costa Concordia.  I rather liked it.
The big theater production were still the main entertainment.  We were very happy about this as we are slightly disappointed in the newer shows.  The comedy club was packed every night and there was a good rotation of comedians.
The newbies had such a good time and are bitten by the cruising bug.  The experienced cruisers want to go again as soon as possible. (Note: we are on the Dream this coming Jan.)
We would repeat this cruise with no problem, either with a large group or just the two of us.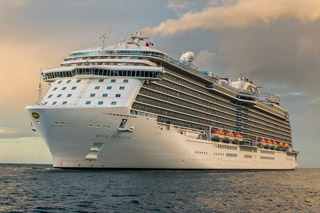 January 2015 - 7 Night Eastern Caribbean (Ft. Lauderdale Roundtrip) Cruise on Regal Princess
Regal Princess first non-Carnival cruise
To be honest we booked this cruise because Princess was having 2for1 sale and we wanted to see the "sky-walk".  We decided on this ship because it was new and the timing was perfect.
We booked a balcony and we were surprised how much smaller it was compared to those we were familiar with on Carnival. 
The ship seemed to vibrate continuously no matter where you were on the ship .
YTD was not done well. If you ordered early, the early seating was still served before YTD.  The service was extremely slow and the food mediocre.
The food on the buffet line was great.  This area was very open and a lot a variety.  There were hand washing stations as you entered the area, a nice touch.
The Atrium was open and beautiful. Demonstrations,entertainment, dancing and fashion shows were held there.
The serenity area was costly to use, free to walk through.
The sky-walk was all we hoped it would be. The opposite side of the ship also had a glass bottom, but was a bar with a daily show.
Princess uses their lifeboats as tenders, which we found refreshing.
The horn plays the theme from the "Love Boat" and was fun when we sailed just before the Royal Princess as they serenaded each other.
We would probably sail on this ship again.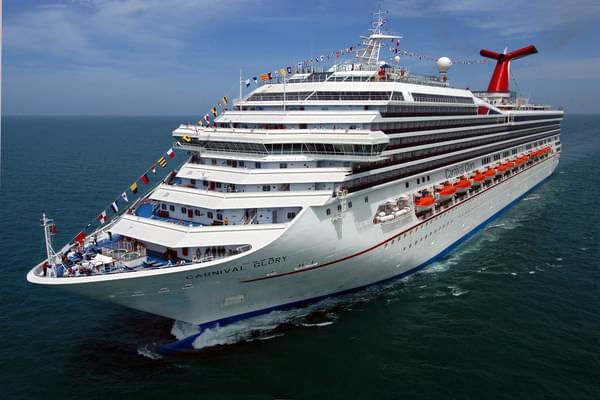 November 2014 - 7 Night Eastern Caribbean (Miami Roundtrip) Cruise on Carnival Glory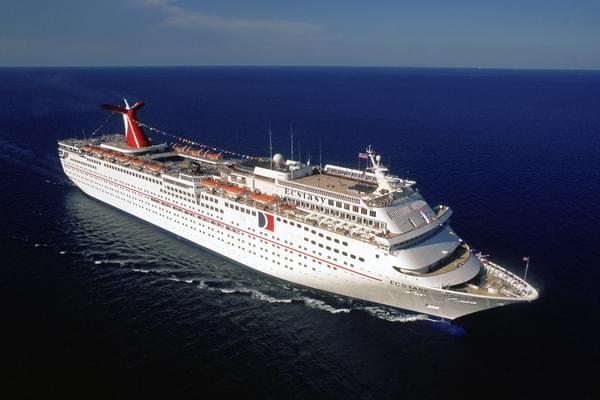 November 2014 - 4 Night Western Caribbean (Miami Roundtrip) Cruise on Carnival Ecstasy
Ecstacy November 2014
We took this cruise because we had a friend going for the first time who really wanted us to go with them.  We had been on this same ship and itinerary years ago...but agreed anyway.  It was as much fun as the last time.  We did not plan to board with them, but there was no line and they got through almost as fast as we did. The mini golf was fun, even if I lost every time. The food was good and YTD worked well. We did our own walking tour of Key West and we took different shore tours in Cozumel.  I highly recommend the tequila factory tour.
Lunch on Lido
Key West and first time cruiser
Atrium on cruise elegant night (chose to wear formal) with a Miami Vice each
Mini golf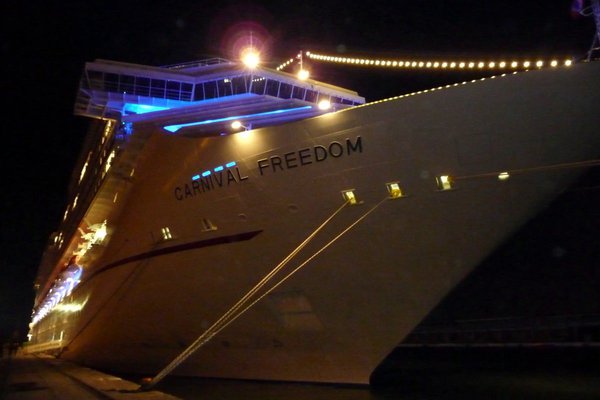 January 2014 - 8 Night Eastern Caribbean (Ft. Lauderdale Roundtrip) Cruise on Carnival Freedom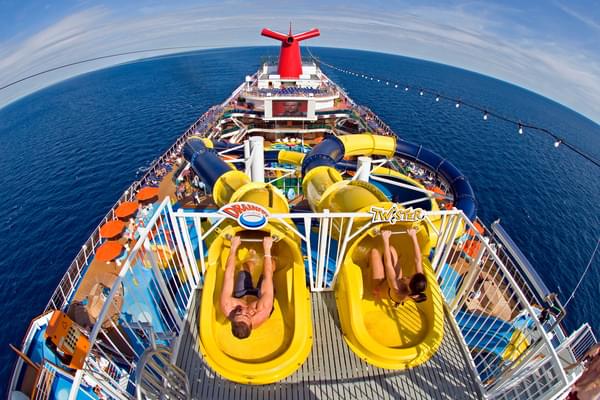 April 2013 - 7 Night Eastern Caribbean (Port Canaveral roundtrip) Cruise on Carnival Dream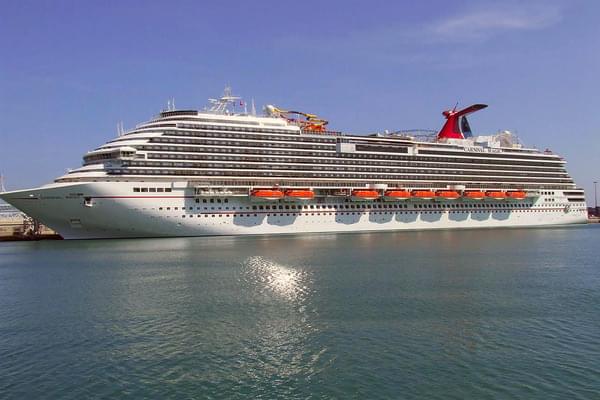 January 2013 - 7 Night Western Caribbean (Galveston roundtrip) Cruise on Carnival Magic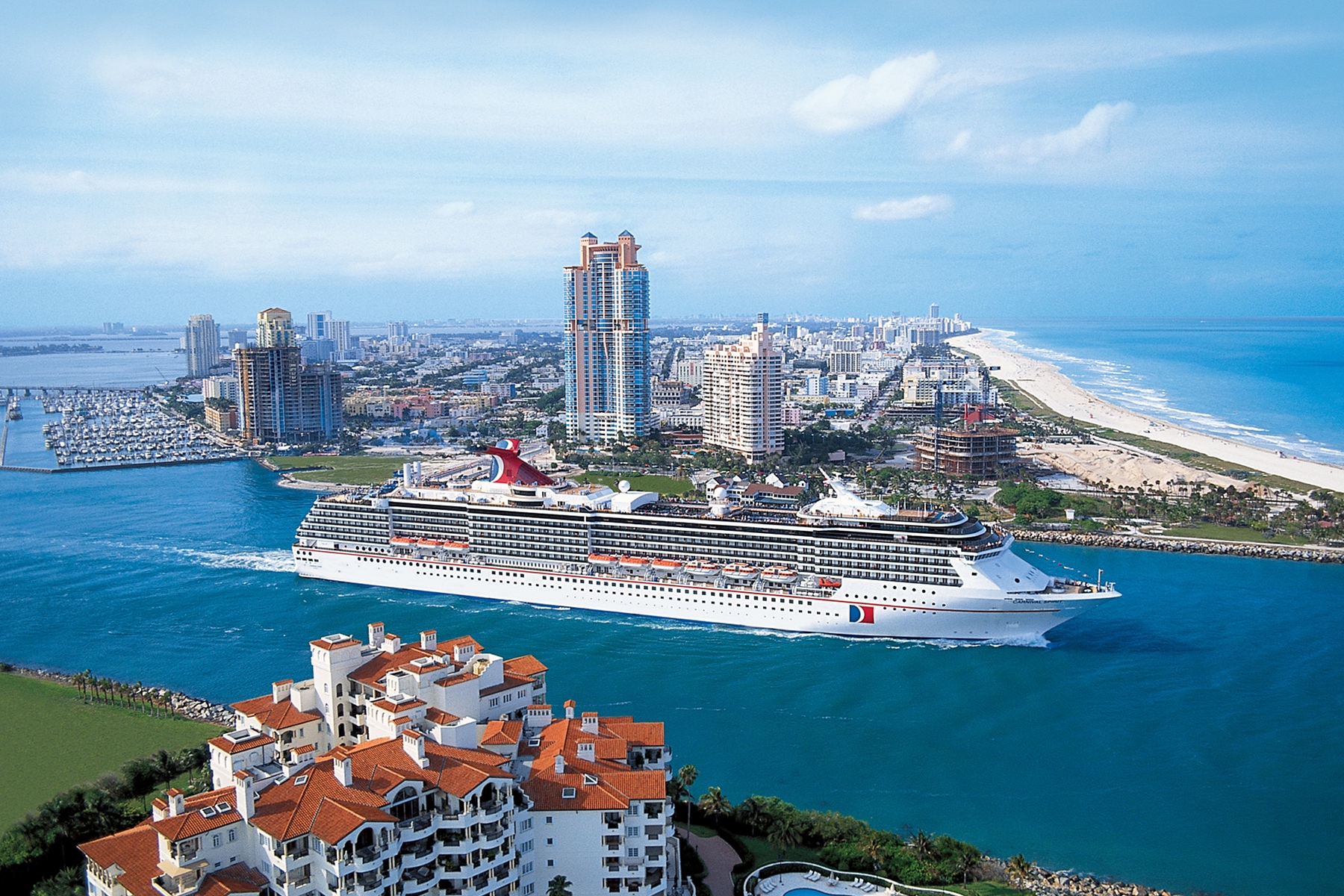 August 2012 - 7 Night Alaska (Seattle roundtrip) Cruise on Carnival Spirit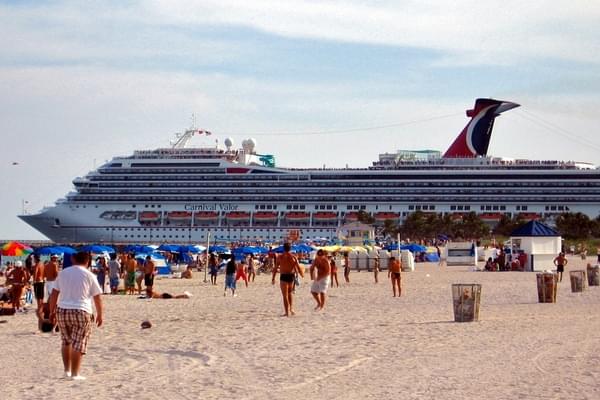 January 2012 - 8 Night Southern Caribbean (Miami roundtrip) Cruise on Carnival Valor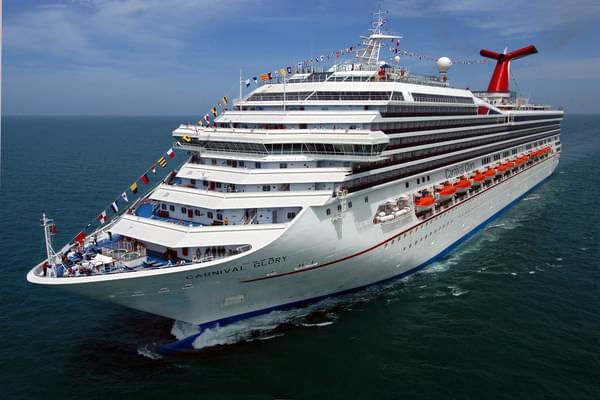 April 2011 - 7 Night Eastern Caribbean (Miami roundtrip) Cruise on Carnival Glory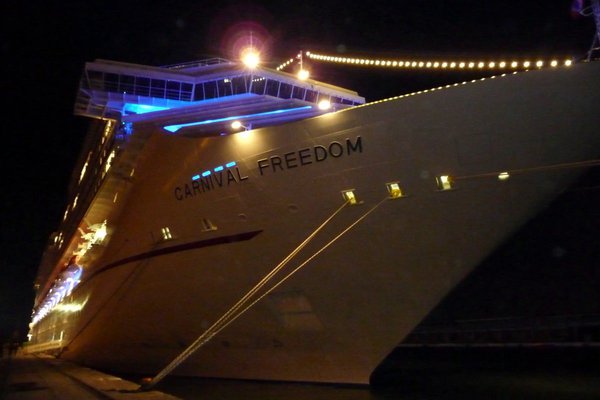 January 2011 - 8 Night Western Caribbean (Ft. Lauderdale roundtrip) Cruise on Carnival Freedom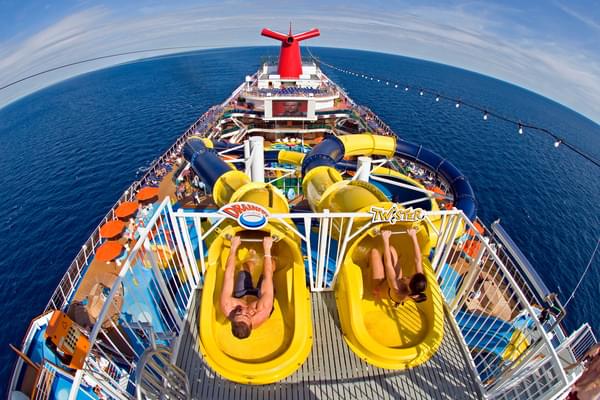 December 2009 - 9 Night Eastern Caribbean (Port Canaveral roundtrip) Cruise on Carnival Dream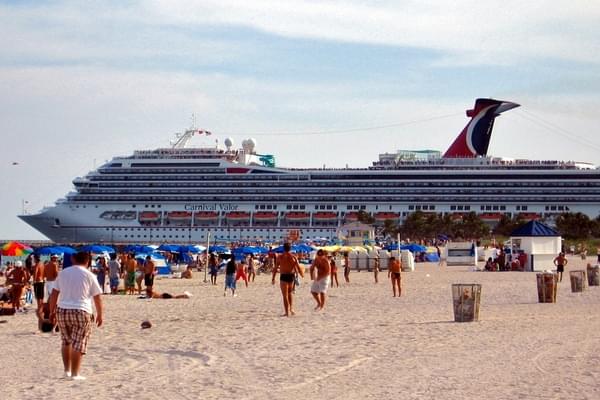 January 2009 - 7 Night Eastern Caribbean (Miami roundtrip) Cruise on Carnival Valor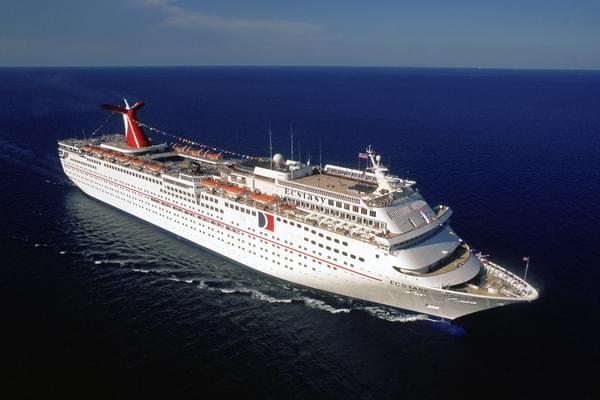 October 2008 - 5 Night Western Caribbean (Galveston roundtrip) Cruise on Carnival Ecstasy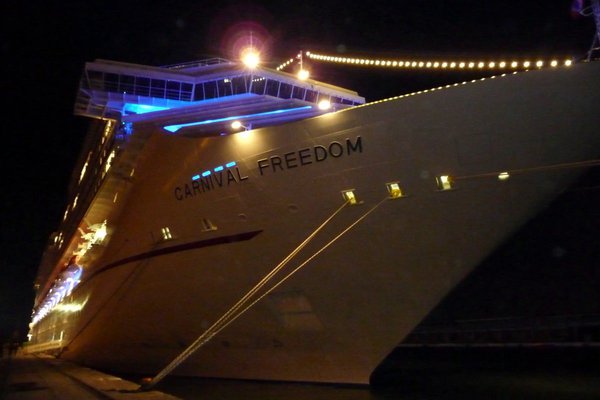 April 2008 - 7 Night Eastern Caribbean (Miami roundtrip) Cruise on Carnival Freedom
October 2007 - 8 Night Exotic Southern Caribbean (Ft. Lauderdale roundtrip) Cruise on Carnival Miracle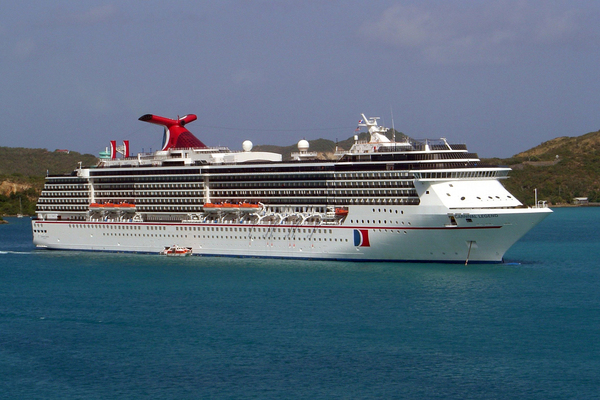 February 2007 - 8 Night Exotic Western Caribbean (Ft. Lauderdale roundtrip) Cruise on Carnival Legend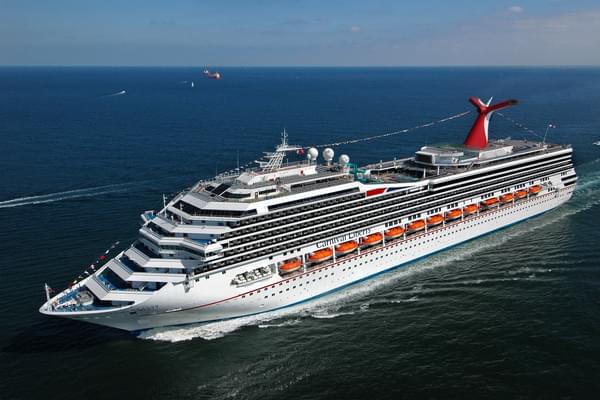 April 2006 - 8 Night Eastern Caribbean (Ft. Lauderdale roundtrip) Cruise on Carnival Liberty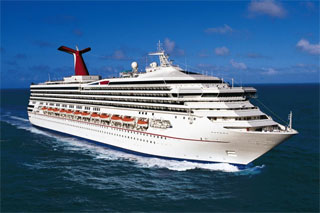 March 2005 - 7 Night Western Caribbean (Miami roundtrip) Cruise on Carnival Triumph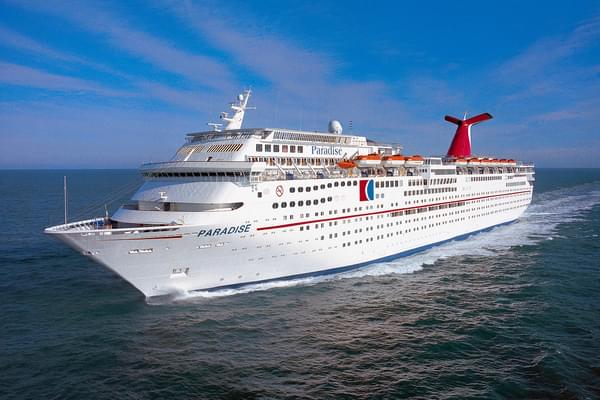 March 2004 - 7 Night Exotic Western Caribbean (Miami roundtrip) Cruise on Carnival Paradise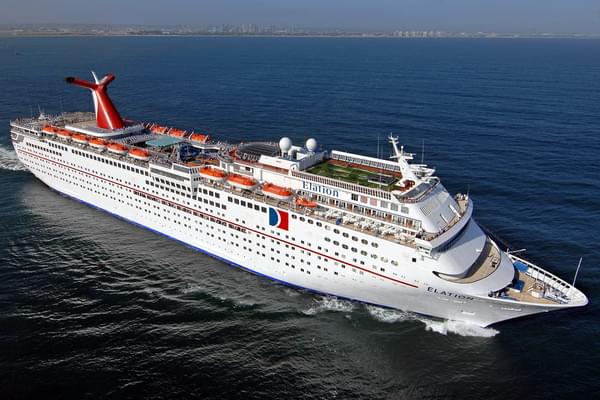 February 2003 - 7 Night Mexican Riviera (Los Angeles roundtrip) Cruise on Carnival Elation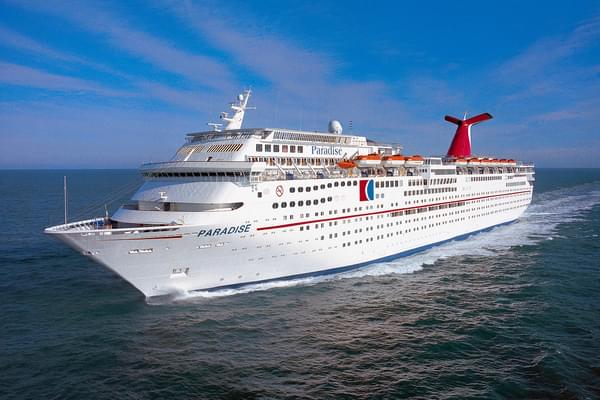 October 2002 - 7 Night Eastern Caribbean (Miami roundtrip) Cruise on Carnival Paradise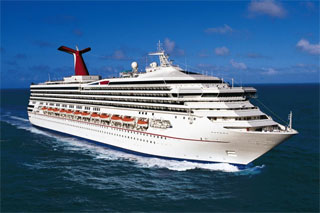 April 2002 - 7 Night Western Caribbean (Miami roundtrip) Cruise on Carnival Triumph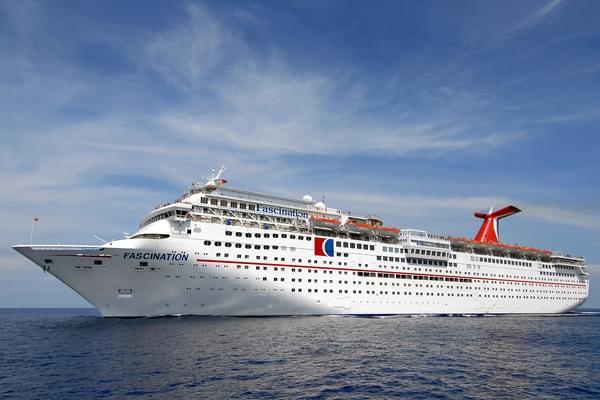 December 2001 - 4 Night Western Caribbean (Miami roundtrip) Cruise on Carnival Fascination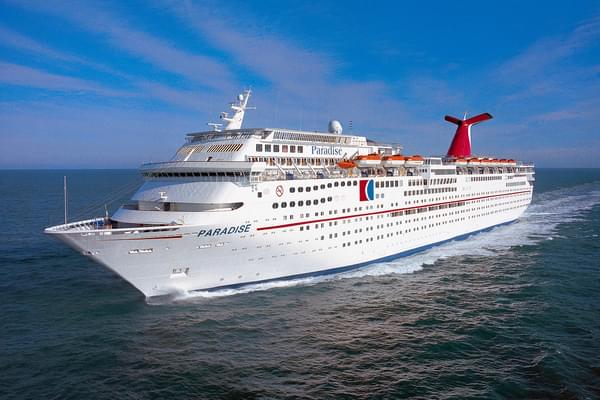 April 2001 - 7 Night Western Caribbean (Miami roundtrip) Cruise on Carnival Paradise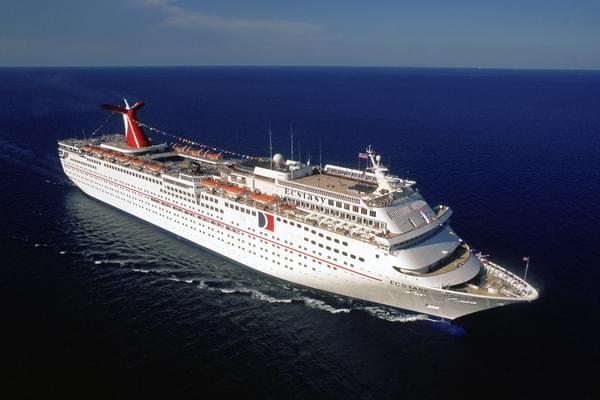 December 2000 - 4 Night Western Caribbean (Miami roundtrip) Cruise on Carnival Ecstasy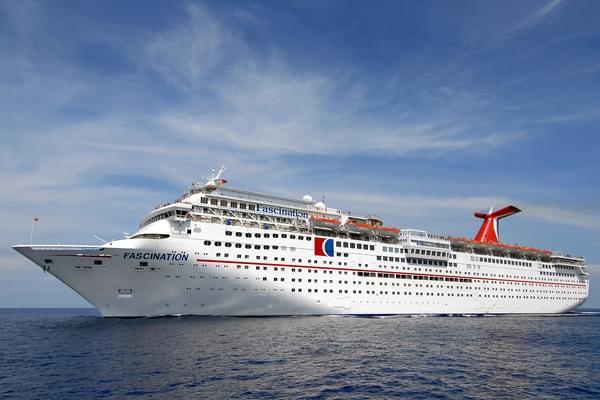 October 2000 - 7 Night Southern Caribbean (San Juan Roundtrip) Cruise on Carnival Fascination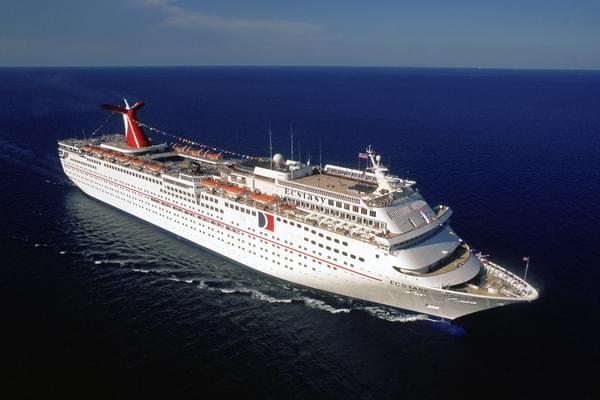 October 2000 - 4 Night Western Caribbean (Miami roundtrip) Cruise on Carnival Ecstasy
Cruise Tips