It's our goal here at Cruiseline.com to make it as easy as possible to find and plan your perfect cruise vacation.
We just launched a new feature that will make it even easier for you to find the perfect cruise: The ability to search for sailings that go to a specific port.
Here's an example: Your boss comes home from vacation and says "You've got to go to Santorini... the island is beautiful and the food is to die for."
You were thinking thinking about doing a Europe cruise, so you decide to take his advice and sail to Santorini. But where is it? Which cruises go there? You know it's in the Greek Isles, and that those are in the Eastern Mediterranean, but you go to search for an Eastern Med cruise and there are thousands of them, and not all go to Santorini. How do you narrow down your options without sorting through dozens and dozens of cruises?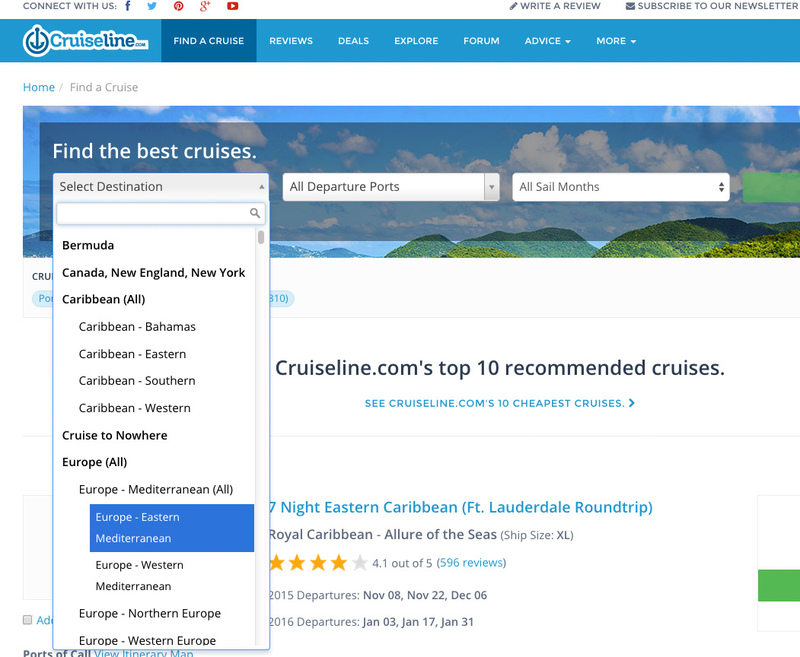 That's where our new feature comes in! Now, when you search for a cruise on Cruiseline.com, you can type in a specific destination port to view available cruises. 
It's simple to use!
1. Start your cruise search here
2. Click in the Select Destination box and start typing the name of the port you want to visit.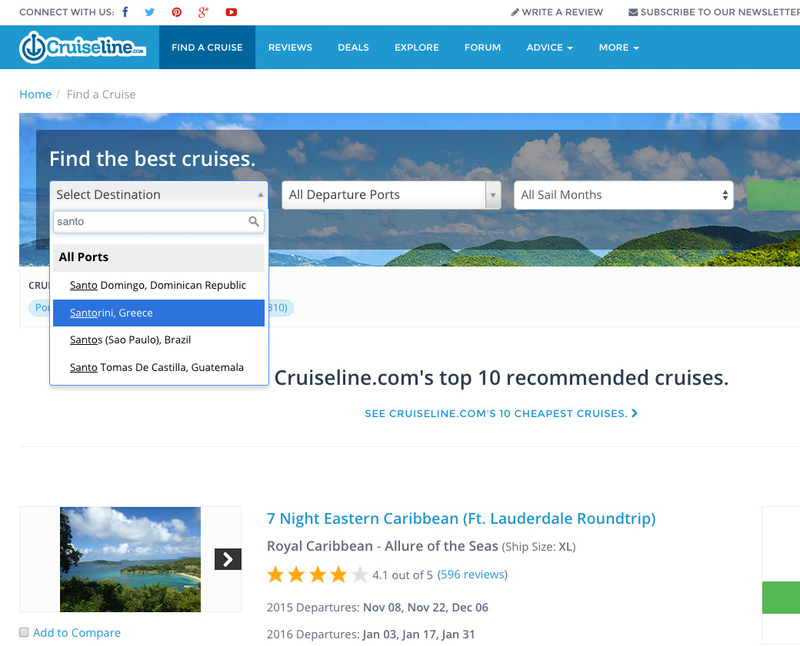 3. We'll suggest ports based on what you've typed. Once you see the port you want, click it, select any other search parameters you'd like, then click Find Cruises
4. You'll get search results that reflect your search, reflecting just cruises that go to your selected port.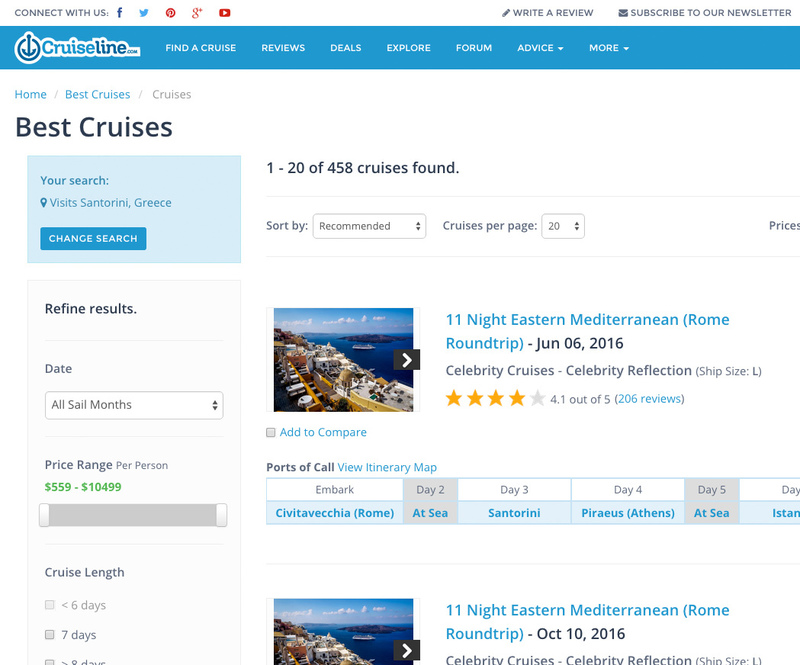 Or, maybe your 10th Anniversary is coming up and your spouse wants to check a visit to the Caribbean paradise of St. Maarten off their bucket list. You decide to splurge for a luxury cruise to make it happen. We make it so easy to find the perfect cruise.
1. Start your cruise search here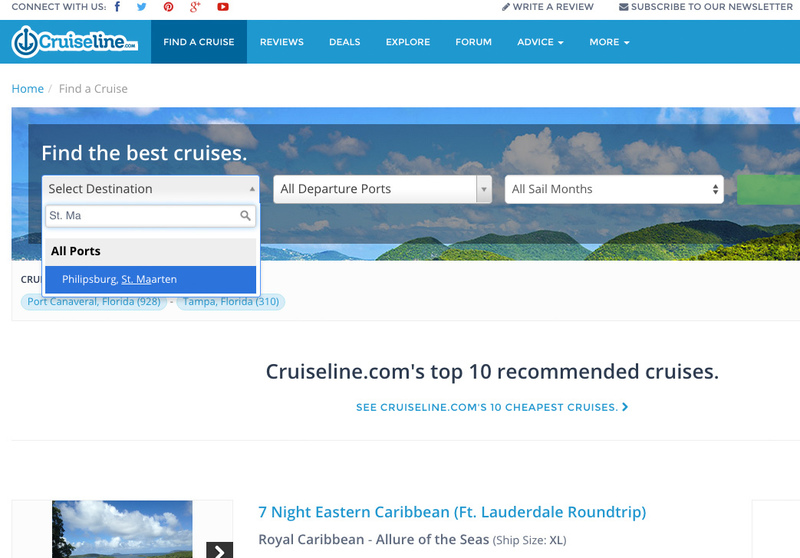 2. Type St. Maarten in the Select Destination box, select a luxury cruise line, and click Find Cruises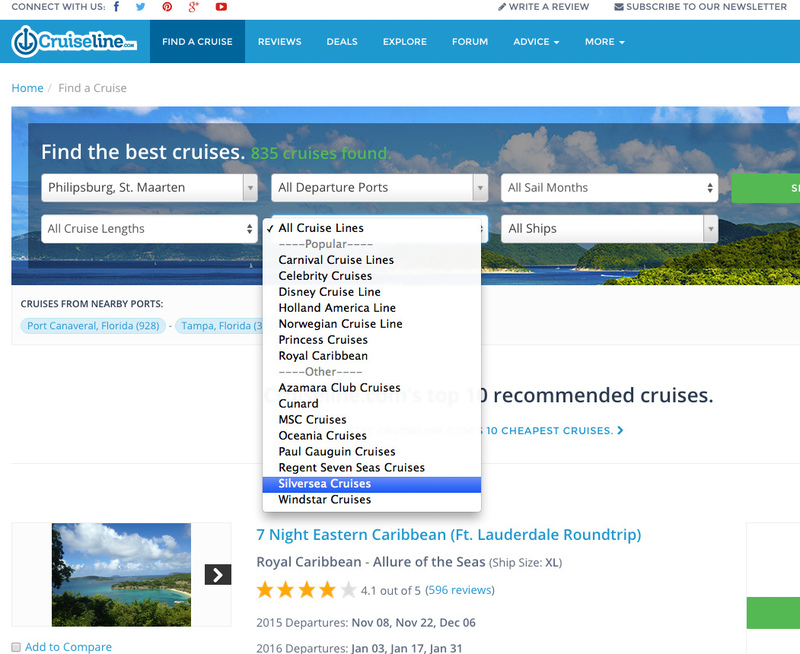 3. Instead of having to sort through thousands of sailings to the Eastern Caribbean, we'll display the exact cruises you're looking for.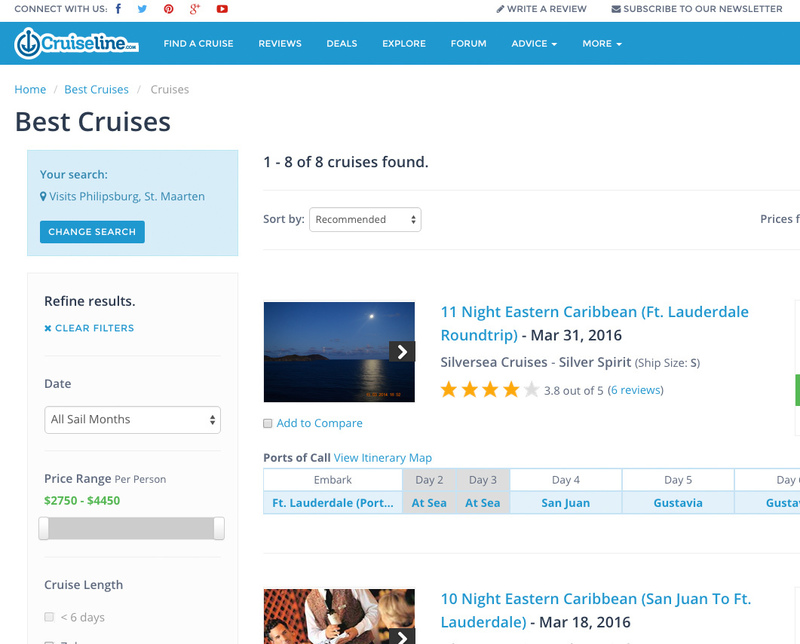 Let us know what you think of this new feature! What ports are on your must-do list that this feature can help you find/