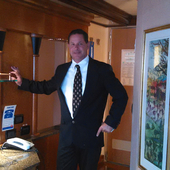 ToddTheCruiser
Leland, NC
Joined 08/2016
I started cruising in 2007. I have only sailed on Carnival. At this time I am only at 5 cruises but I do love it. Unfortunately I usually cruise alone but I always have fun and meet nice people and of course people I try to avoid.
Upcoming Cruises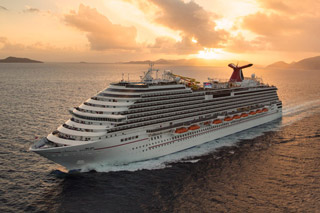 Past Cruises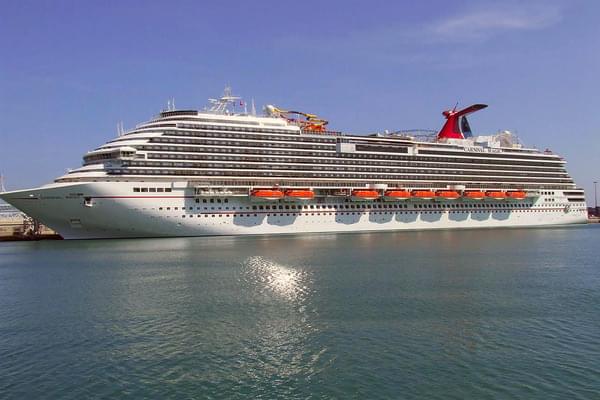 August 2017 - 8 Night Southern Caribbean (Port Canaveral Roundtrip) Cruise on Carnival Magic
Another nice time on Magic. BUT........
All in all Magic is a nice clean ship. Very friendly staff. I also was up $60 in the casino. I'd sail on her for a 3rd time as well. I do like to try other ships out of Canaveral like the Sunshine. So I will look for a cruise on her if not. Good ole Magic will do. PLEASE NOTE Its a cruise ship and not your living room and go with the flow and have fun. ALSO in my opinion as I stated before never ever an aft balcony!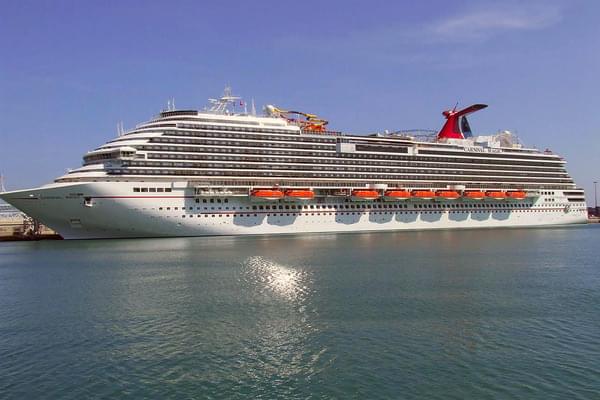 June 2016 - 7 Night Eastern Caribbean (Port Canaveral Roundtrip) Cruise on Carnival Magic
Had a nice time on Magic
I just joined this site today.  I love cruising.  Magic is a nice and clean ship.  I stayed on the Veranda deck mid ship.  I have to have a balcony, its so nice to sit out there in the morning or taking a break from the day.  The crew was nice and attentive.  I only had to go to customer service once just to verify something and GiGi was very nice.  We actually hung out for a bit in Turks and Caicos.
The shows on this particular cruise in my opinion are all seemingly the same from cruise to cruise.  Nothing really to rave about.  Yes, the dancers and singers are very good.  Just the concept of the shows don't seem to change.
I went to see the Magical show.  Lame... The "magician" was also the comedy show manager.  His magic show seamed geared for a child's birthday. I mean seriously, balloon animals and card tricks?
Dr. E was good.  He is lively and around quite a bit and he did make the boat drill more interesting.  He does it with light humor and admits people pay more attention to it.
I rated this as a 4 star only because of the shows quality and the quality of the food in the MDR. Went twice.  Not good. 
The pools are small so good luck with that.  I did only the aft pool because even though it was crowded but not like the main lido pool.  Also.... as a lot of people state.  Parents. Please control your children from misbehaving.  No... the hot tub is not a place to snorkel.  Come on?!
Amber cove to me was nice but boring.  It is a Carnival port and when I was there it didn't seem fully developed.  Hung out near the pool for a bit and the Sky Bar.
St. Thomas is always nice.  I walked from the pier to town in about 35 minutes.  Yes, it is a hike but easily done.  I was able to call my mom from there too.(I am 51 but still love my mom)
.
San Juan was nice as well.  I walked quite a bit and it is up hill.  I felt safe there with the police presence and did not see any pushy vendors.  (Go to Nassau for that).
Grand Turk was fun and clean as well.  Not much time there so spend it wisely.
All in all Magic is a nice ship and I had a nice time.  I always pay the full gratuities and also tip my favorite bartenders a buck an drink for most of the cruise.  They love it and when they had seen me coming.  I got full service.
I will book again for The southern Caribbean in the summer of 2017.
Don't let negative reviews bother you to much.  Remember.  Its a cruise ship not your living room.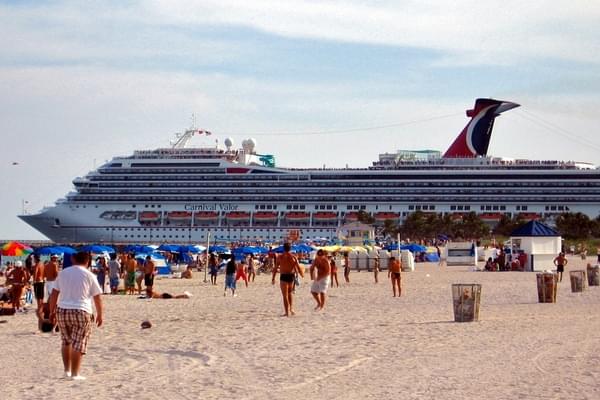 August 2015 - 7 Night Western Caribbean (Port Canaveral Roundtrip) Cruise on Carnival Valor
Up grade fairy offer a suite for $500
I know this is late in posting but thought I would anyway.  I am new to this site.  Port Canaveral is a fun little town.  I stay at the Comfort Suite for 2 or 3 days prior to the cruise.  There are nice good places to eat and a nice bar to hangout at on the beach with great food.
Port Canaveral has always made it easy and quick to embark.  I did accept the upgrade for $500 and it was totally worth it to me.  The suite was sweet. Plenty of room and I really felt spoiled. The room attendant was Phillip and he was friendly and attentive and always around.  I tipped him throughout the trip and he really appreciated it and I could tell by the service that he did.  Valor is a nice ship and a nice crew at the time I went.  Loved the ship and layout.  Yes the pool gets crowded at times and there are the kids to dodge but unfortunately that's on all cruises and lines.  The food in the MDR like a lot of people mention is fading fast.  Not really good at all but I did like the people I sat with.  It was a good time at dinner.  The shows I thought were good but they all seem to be the same from cruise to cruise.  The casino was fun but smoky as well and of course.  I barely broke even or even down a few dollars but I had fun anyway.
Cozumel was a nice place.  I rented a scooter.  I do ride a Harley Davidson at home so I am accustomed to traffic and how to ride.  There is a paved road that runs next to the main highway.  It goes almost around the island.  I took that and stopped at a lot of the beach areas and there was no traffic at all on the side road. I rented it for $25 dollars right outside the cruise port.  Glad I did, it was fun.  When I returned the scooter and filled it up for 2 dollars I went back to the cruise port and drank margaritas.  Good day.
Belize in my opinion was different to see but not safe.  When I tendered over I walked outside the gates and into the hell of Belize City.  Turned away at least 5 locals asking if I want any weed.. do I want a woman... you get the idea.  One guy was pushy so I say listen to me.... I'm walking down this street and if you want to tag along that's on you.  Of course he tags along pointing out crime areas, corrupt police and the half dead junkies lying in the gutter in the baking heat.  I felt bad of course but kept going.  That was my second time there and it was the same both times.  Book an excursion or stay on the ship in my opinion.
Isle of Raton was very nice.  I enjoyed my stay there.  Good little  port to walk around, go to the beach, drink margaritas and eat.  Good excursions too but be careful outside of the port.  Even a guide can get robbed I have read.
Costa Mayo?  WTF?  Cruise port and not much there but a pool and bars.  Its ok but needs to be taken off the itinerary.  Its a port for the ship to waste time before sailing back to Canaveral.
All in all I had a great time as always and will book Valor or Magic out of Canaveral most definitely again.
May 2014 - 5 Night Bahamas (Charleston Roundtrip) Cruise on Carnival Fantasy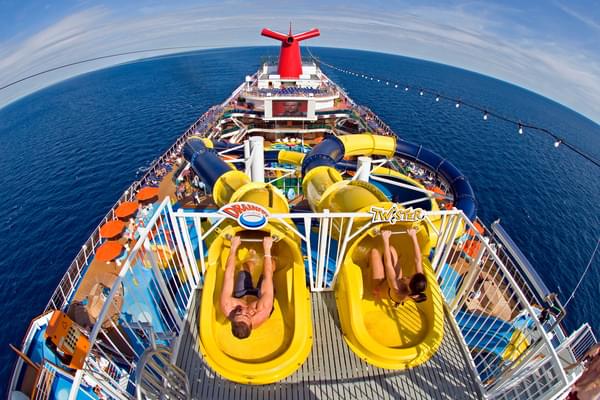 December 2010 - 7 Night Eastern Caribbean (Port Canaveral roundtrip) Cruise on Carnival Dream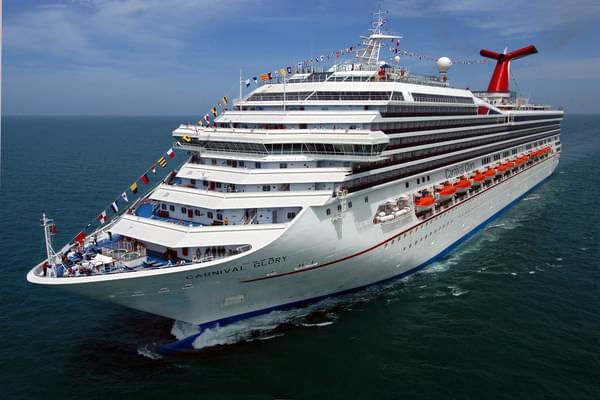 June 2007 - 7 Night Exotic Western Caribbean (Port Canaveral roundtrip) Cruise on Carnival Glory
Cruise Tips
Desolate. I did not take one of those open air buses with sweaty people. Gross. LOL.... A local who is licensed offered a tour for 5 people for $25. Air-conditioned mini van. His name is Willie. Well worth it for $25 and two hours.
I stayed at the Comfort Inn. 4th time there. Very nice and a free shuttle with park and cruise. Stayed 3 nights. Go to the Sandsbar 5 blocks up the road on the beach. Good place with locals and good food and drink.
Always a simple fun time. GO to Jacks Shack. He is from Boston. Good food and beer, Kind of pricy but nice. Also walk... Do not take a cab. Just take a left on the beach for about 1/4 mile and he is right there on the beach in full view of your ship.
Very nice tourist area. Plenty of shops right off the dock. Very nice.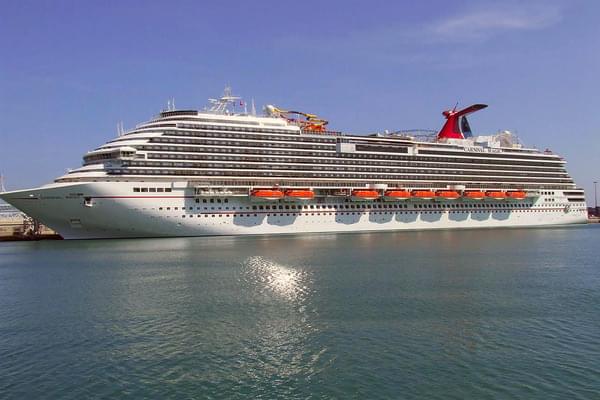 Carnival Magic
Never book an aft balcony deck 6. Yes, my fault for booking late and it was the only balcony left. Now I know why.
Just relax and have a drink. Nothing really to do here. Its more like a stop for the ship to waste time before heading back to home.
I felt safe walking around Old San Juan. Heavy police presence to keep the tourist safe. Good exercise too walking up the hill to the fort.
Book an excursion or stay on the ship. Belize city is hell.
I rented a scooter for 25 dollars. It was for the day. Totally worth it. Also, there is a paved road with little to no traffic that travels along side the highway that will take you to all the beach resorts.
I paid the 20 dollars for the gondola up to Paradise Point to say I did it. Wouldn't bother to do it again. Only thing there is a bar type restaurant. Nice view too. I will be back to St Thomas again someday. Been there 3 times.
As others have stated. Get out of the port area. Nothing but scammers that bug the heck out of you. Take a right and there are shops and a beach with a few restaurants.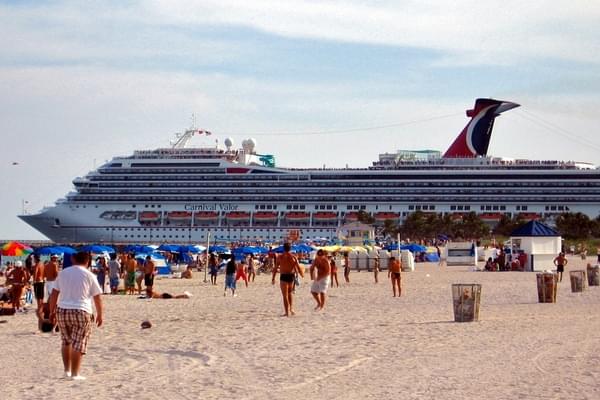 Carnival Valor
Remember, its a cruise ship not your living room. There are always ups and downs so get over it.
Its a long but easy walk to town from the pier. I did it no problem and took a 4 dollar taxi truck back. Skip Paradise pt. Not worth the money.
You can feel safe in this town. Lot of police presence. I walked alone to the Fort and all around. Felt perfectly safe and there are no pushy vendors.
Its a fun little stop. Not as big as I expected but did wish we stayed longer. Don't forget Jacks Shack just outside the port. Also, you can bargain the prices. I bought a zippo for 20 dollars instead of the 35 dollar marked price.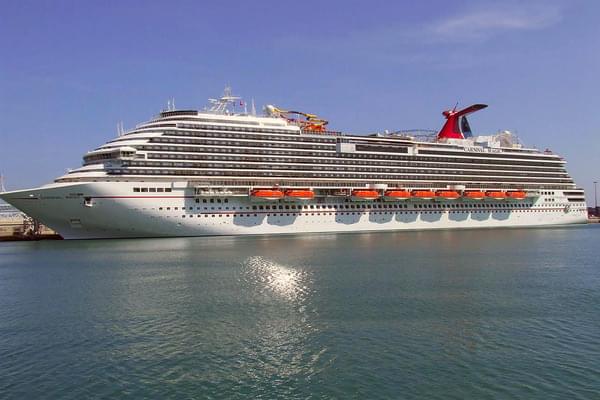 Carnival Magic
Remember its a cruise ship not your living room.