Horta, Azores Cruise Port
About Horta, Azores
Some say the Azores are a remnant of lost Atlantis. Drive from sea level to a deep, mile wide crater rimmed with lush tropical verdure. Look out to sea; you may glimpse Capelinhos, the volcano that rose from the Atlantic only four decades ago.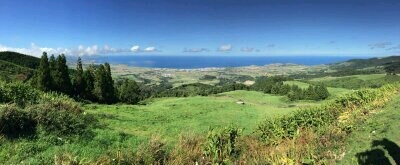 rhulgan
Beautiful port of call.
Visited: Oct 28, 2016
53daycruise
Small
Visited: Oct 20, 2017
Willow59
We did not go into Horta and instead went to Terceia. The Azores are beautiful!
Visited: Mar 28, 2018
Gerryf
Bad Weather we could not dock.
Visited: Apr 19, 2017
RapidRobert
I would've liked to of seen this island but we didn't stop there. We went from Lisbon Portugal straight to Fort Lauderdale Florida it wasn't even listed on the ships itinerary don't know why this picture got inserted into my cruise