The 5 Best Options for an Adult-Only Cruise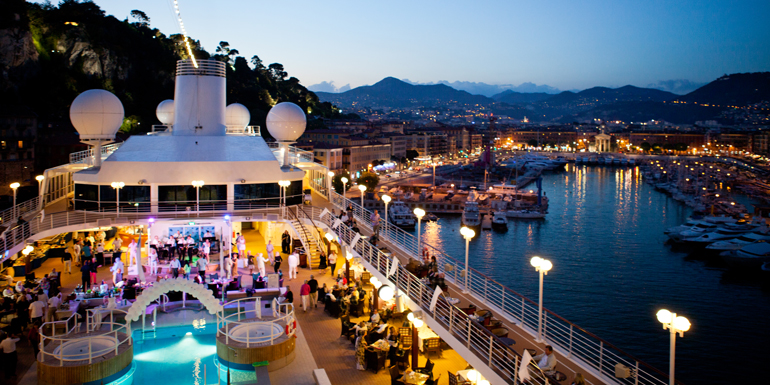 Cruise lines cater to every demographic, but families traveling with children make up a huge chunk of the passengers on board, particularly during holidays and summer months. Thankfully, that doesn't mean that there are adult cruises that offer a kid-free environment. If you're looking for a vacation with a grown-up vibe and no cannonballs in the pool, there are plenty of options available.
Adults-only cruises are a growing trend in the industry. Virgin Voyages, the new cruise line from billionaire Richard Branson, is offering an adult-only cruise experience and looks to be a promising choice for those cruising without kids. Sadly, the first sailing isn't until 2020. The good news is that mainstream cruise lines are picking up on the trend by featuring adult-only areas of the ship specifically for cruisers looking for peace and quiet.
But, if you're looking for an entire ship without kids rather than just one deck or pool, here are the best cruises for adults:
Best Cruise Lines for Adult-Only Cruises
1. Azamara Club Cruises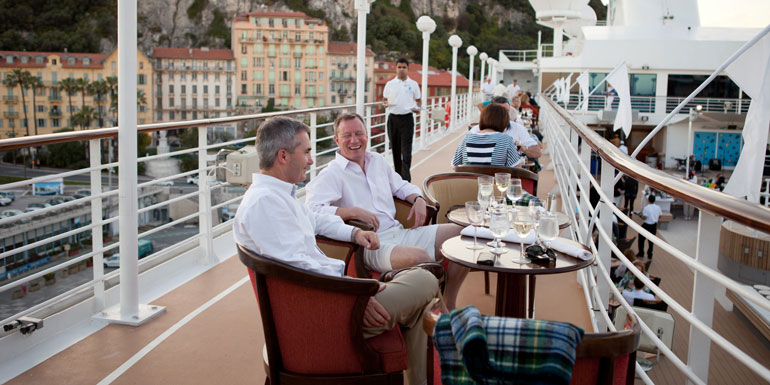 Photo by Azamara Club Cruises
With a comfortable, clubby atmosphere, Azamara's two 686-passenger ships explore the world. The itineraries are made for adults with extra time: Most sailings are longer than a week and include overnights in some ports. Gratuities are included in the rate and, since drinks are too, the vibe feels relaxed and social.
Best Ship: Azamara Quest and Azamara Journey are similar, so choose the itinerary that works best for you.
2. Oceania Cruises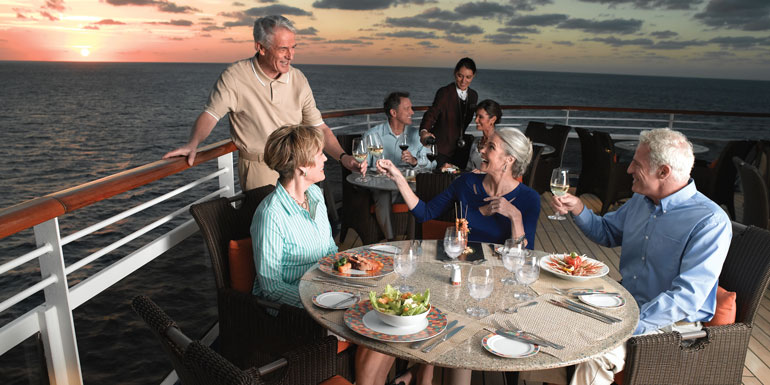 Photo by Oceania Cruises
Oceania is so adult-oriented you'll find nude sketches by Picasso in the impressively curated art collection. The 684-passenger Insignia, Nautica, and Regatta and 1,250-passenger Marina and Riviera feature Canyon Ranch SpaClub spas, a choice of sophisticated specialty restaurants, an impressive cooking school, and one of the best coffee bars at sea.
Best Ship: The line's newest ship, Riviera, explores Greece and Turkey on a Gems of Antiquity tour.
3. Windstar Cruises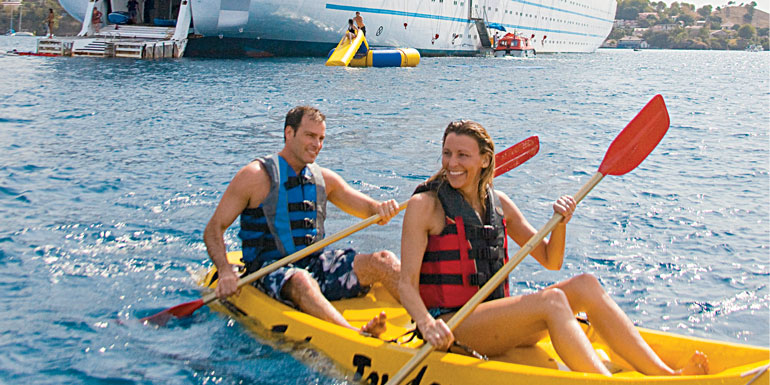 Photo by Windstar Cruises
Windstar's ships carry only 148 to 310 passengers, attracting singles and couples with their yacht club-like atmosphere. You spend the day exploring in port, borrowing water toys — including sailboats — from the retractable marina, dining outside, or blissfully zoning out on the cushioned teak lounge chairs lining the sun deck.
Best Ship: With its billowing sails, the 148-passenger Wind Spirit wows with itineraries that include Tahiti and Costa Rica/Panama.
4. SeaDream Yacht Club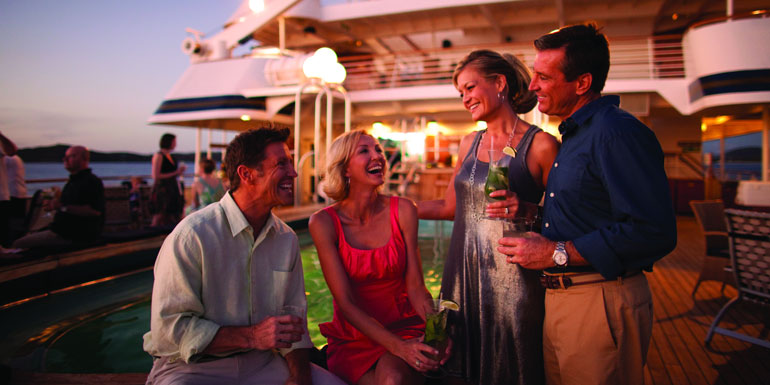 Photo by SeaDream Yacht club
SeaDream provides the ultimate couples cruising experience on its two 112-passenger, luxury yachts. Food is expertly prepared, cabins are designed for two, the crew is amazing, and — despite the ships' size — you can get decent massages at the spa. Plus, you'll find complimentary mountain bikes and a variety of water toys to play with, and you can even spend a night sleeping under the stars on a large sun bed for two.
Best Ship: Twin ships SeaDream I and SeaDream II are both in the Caribbean from November to April. Drinks and gratuities are included in the cruise fare.
5. Viking River Cruises and Viking Ocean Cruises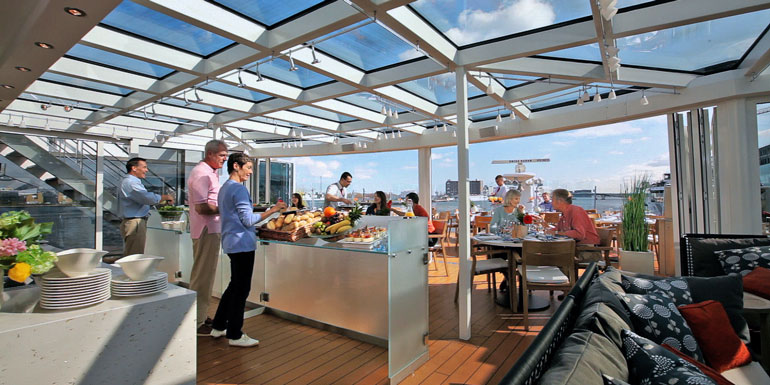 Photo by Viking River Cruises
River cruises are almost always kid-free: On Viking River Cruises, for instance, most cabins are for two, and the big daily activities are complimentary walking tours and educational lectures — not exactly days designed for little ones. And on Viking Star, the new ocean liner from Viking Ocean Cruises, children under 16 are banned altogether.
Best Ship: In Europe, go with one of the line's modern, 180-passenger longships, which have balcony cabins and outdoor dining options. The Viking Longship Forseti takes passengers to the vineyards and chateaux of Bordeaux, France, from March through December.
Itineraries for a Mostly Kid-Free Cruise
Certain itineraries can definitely impact the amount of kids that will be sailing on the ship, even with mainstream cruise lines. Look into booking one of these cruise types to have a more "adult-only" cruise.
Longer Cruises
Families tend to book 4- to 7-night cruises. A longer cruise itinerary can almost ensure that the amount of kids will be limited. Try cruises that are 10 days or longer.
During School
Parents are (understandably) very hesitant to take their kids out of school to go on vacation. They usually wait to schedule their cruise during school breaks such as spring break or summer vacation. Book your cruise during the school-term and you'll most likely see a drop in young passengers.
Exotic and Less Popular Itineraries
If you're cruising to the Caribbean, we can guarantee that you will have children on the ship. Destinations like Europe, Asia, Africa and the Middle East are much more adult-oriented, even with cruise lines that attract families in the Caribbean.