How to Save Hundreds of Dollars After You've Booked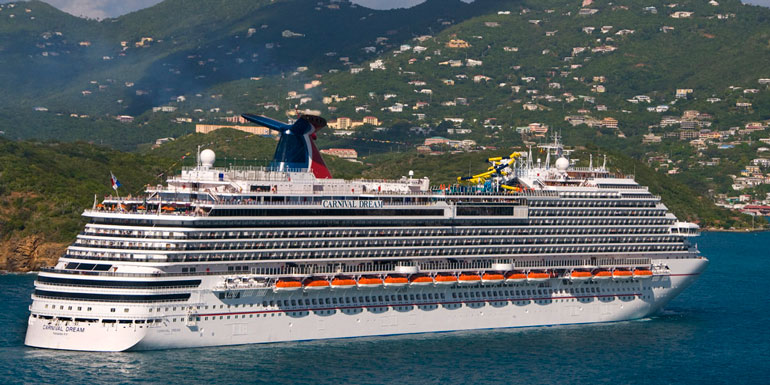 We recently launched a price alerts feature for Cruiseline.com and Ship Mate App that lets you track the cost of cruise fares with regular email updates. Now, price alerts make sense when you're shopping for cruises, but they're actually just as useful after you book. Why? Well, if the price drops when your cruise is still a few months away, there's a chance you might be able to save some money by paying the lower price. It's a feature we're very proud of and one that we think will save our members some serious cash — in fact, one Ship Mate user already reported saving $900! Here's what do when you see that your fare has dropped:
1. Determine Your Eligibility
Have you made the final payment?
If you've already made the final payment (generally 60 to 90 days before your sail date), you're likely out of luck. With one exception (more on that in a minute), cruise lines won't honor lower prices after final payment, and if you try to cancel and rebook, you'll almost certainly find that the cancellation penalty is greater than the savings.
Are you booked on a special rate?
Some cruise fares are ineligible for price adjustments, including last minute deals, full- or partial-ship charters, and other special rates.
Carnival Early Saver Rates
There is one special rate that guarantees you price drop protection up to two days prior to sailing: Carnival's Early Saver rates! When you book Early Saver at least 3 months in advance for short cruises and 5 months in advance for sailings of 6+ nights, and pay for your cruise in full at the time of booking, if you find a lower, Carnival-advertised price up to two days before sailing, Carnival lets you choose between shipboard credit for the price difference or an equivalent category upgrade. Carnival offers the Early Saver program to encourage early bookings.
Caribbean cruise deals from $
2. Claim Your Savings
Take action.
So, you haven't made final payment, you're not booked on a special rate and you think you're eligible for a price drop. The cruise line will apply the lower rate for you automatically, right? Wrong! You have to request an adjustment when a price drop applies to your booking.
If you booked through an agent...
Your agent needs to do the work for you and either reprice your reservation in the cruise line's system, call the cruise line, or, in the case of Carnival's Early Saver rates, file an online claim form.
If you booked through the line...
You'll need to contact the cruise line directly. Depending on their policies and the amount of the price drop, they may lower the rate on your reservation, give you onboard credit, or a offer free upgrade to a higher category cabin. If you have a specific preference among these three options, you can request it, but individual cruise line policies vary.

3. Things to Keep in Mind
Act quickly.
Cruise prices can change almost as quickly as air fares, so if you get a price drop alert or see a lower advertised rate, you'll want to jump on it immediately in case it jumps back up.
Pricing for specific categories may fluctuate independently.
Our price drop alerts strive to alert you to the lowest available price in a "meta" category (Inside, Oceanview, Balcony, or Suite). The specific categories within each meta can vary, and just because one dropped, they may not all have dropped as significantly. If you don't have a need to stay in a specific stateroom, rebooking to a lower priced category may allow you to take advantage of the savings offered by a price drop. Flexibility is key!
Cruise lines are not obligated to honor price drops.
Most lines will offer some sort of compensation, but if for some reason the cruise line won't honor the lower rate, canceling and rebooking is an option if there is no cancellation penalty. Still, there's a chance that any travel insurance you purchased may not transfer to the new booking, and in most cases, you'll need to pay at least a deposit on the new booking prior to your existing reservation being cancelled and refunded.
Caribbean cruise deals from $