Alaska Cruise Review
Alaska Cruise and Discover Denali Excursion
Seven Seas Mariner
Cruise Review to Alaska
Experience: 1 cruise (first)
Review: 1
Helpful Votes: 14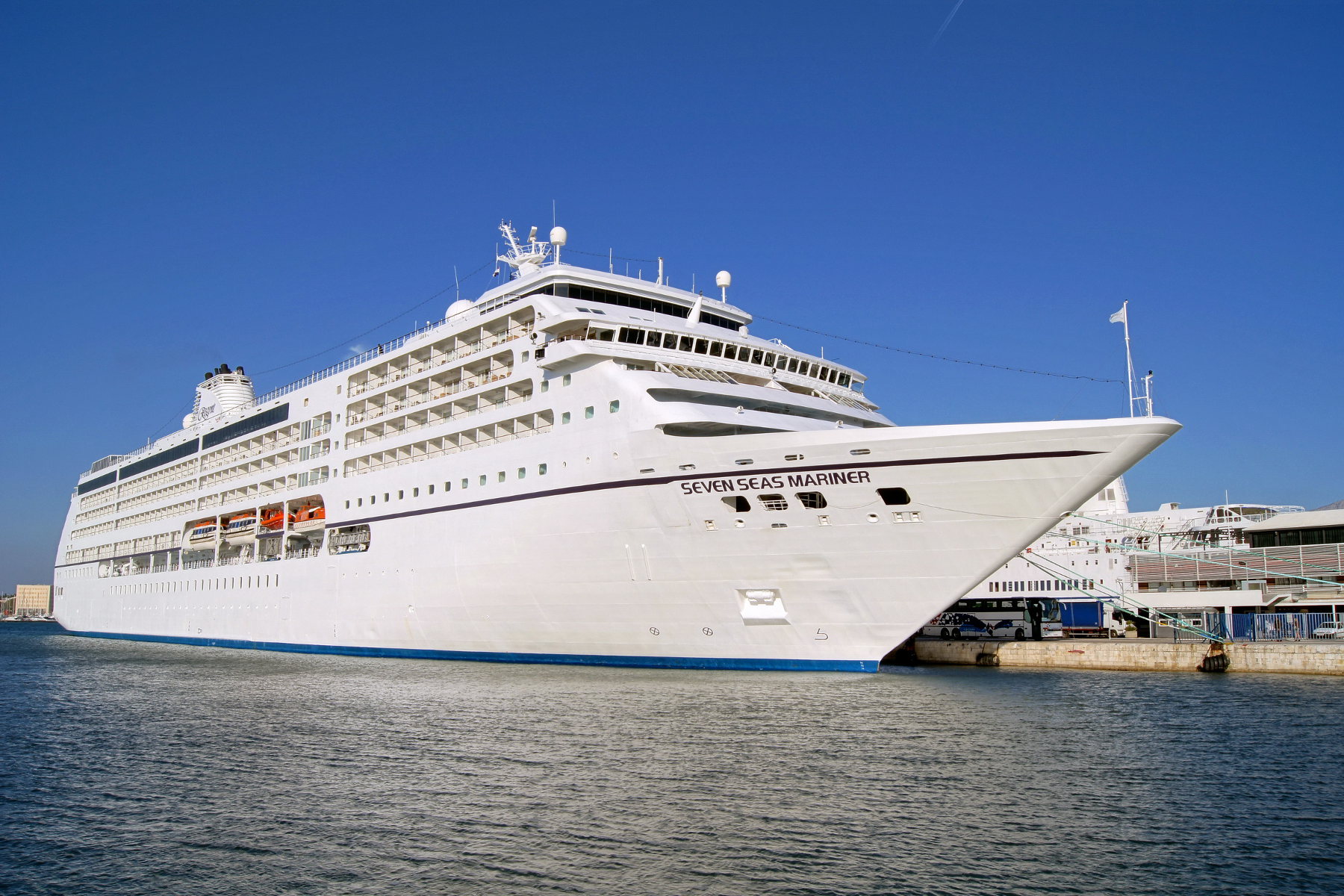 7 Night Golden Frontier (Vancouver To Anchorage)
Sail Date: May 18, 2016
Ship: Seven Seas Mariner
Cabin Type: Suite
Cabin Number: 849
Traveled As: Singles/Friends
Reviewed: 2 years ago
Review Summary
I surprised my sister with this trip for her 50th birthday.  It was a memorable choice for her milestone day.  
Let me begin with the airline reservations Regent arranged for us.  Each and every person I dealt with at Alaska Airlines, either on the phone or in person, was happy, smiling, polite, courteous, respectful, helpful, knowledgeable and friendly.  In short, Alaska Airlines was an excellent choice for the air portion of our trip.  However, what was not so excellent was the scheduling of our return reservations which were a horrendous nightmare.  I am certain you could have found a better, more accommodating flight schedule even if you had to include an additional night at a hotel.  Spending 21 hours from the time we boarded the bus to the airport to the time we arrived back in our home airport was excessive by anyone's standards.  I agree with what I had heard from many, many passengers on Regent cruises: make your own airline reservations.  I did, in fact attempt to do just that but Regent would only give me $375.00 total towards purchasing my own airline tickets for the two of us.  That doesn't seem quite fair, now does it?
This was our first cruise and I know I made the right decision in choosing to sail on the SS Mariner.  We both felt like royalty from the moment we stepped on board to the moment we disembarked.  We had the pleasure of having Shierley and Ke Tut as our Stewardess and Steward.  They were most attentive and both of them deserve to be commended for their impeccable service.  The degree of caring they showed us went above and beyond.  Additionally, the team that prepared and presented us with room service one evening was excellent.  I have never seen room service look and taste this appetizing.  Our complements to the entire room service staff.  Percival, the maître d' at the Compass Rose, is the consummate professional and saw to our every need and want.  What a joy it was to be in his presence.  The wait staff in each of your dining locations were exemplary.  Alloha, Katrina and Sergio - just to name a few - were exceptional, eager to please, and catered to our every need.  The entertainment staff were all friendly and loads of fun, and we enjoyed having the opportunity to interact with them, as they were all approachable.  Sarah Hall, along with the entire compliment of staff from the Captain on down, went out of their way to insure that my sister's birthday was not only memorable and magical but a rare and special day that  could not have been more perfect. Throughout our voyage, Sarah Hall was present to assist every passenger with any request they might have.  Sarah was instrumental in increasing the pleasure component of not just our cruise, but everyone's cruise.  It was such a joy to be in the company of such a genuine, caring, considerate, and kind human being would was never without a smile.  I would be remiss if I did not commend Sarah Hall, our concierge, and our Steward and Stewardess for making my sister's dream of having dinner with our esteemed Master Captain Teo come true.  Each of these individuals played an integral part in seeing this dream to fruition and for this I will be eternally grateful.  Master Captain Teo was so gracious to take time out of his busy schedule to dine with us.  We were touch by his kindness and consideration, not to mention he is an excellent and entertaining dinner partner whose conversation we found fascinating.  All-in-all, our cruise was nothing short of excellent and we look forward to cruising with Regent in the future.  The little touches like our name on the television when we walked into our room and my sister's name on the screen on her birthday made a huge impression.  You have provided the perfect setting for us to experience a degree of luxury we were not expecting; but one we will never forget.
However, all good things must come to an end, and for us, that happened when we disembarked for our Discover Denali land package which was a totally different story and experience from that of the SS Mariner.  We were not prepared for the ordeal we were about to face.  Honestly, did you actually believe that you could take pampered passengers out of the lap of luxury and load them into a bus for 10 hours only to arrive at an outdated hotel
that in no way, shape, or form conforms to the luxury model Regent has so carefully crafted?  Absolutely everyone was disappointed and distressed by this poor choice.  And yes, we were informed that luxury hotels were not the norm in Alaska, but everything concerning the Hotel Alyeska was terrible and outdated.  For starters, only half of the restaurants were open and the hotel was in dire need of refurbishing.  I must admit, the property was situated in a beautiful setting, but it was not enough to compensate for the hotel's failings and shortcomings.  Both the Hotel Alyeska and the Grande Denali Lodge lacked, not only amenities, but also knowledgeable and friendly personnel; and after a short investigation, it was evident that, indeed, other more luxurious, friendly and up-to-date hotels did exist in the area.  THERE WAS ABSOLUTELY NOT ONE THING GRANDE ABOUT THE GRANDE DENALI LODGE, in fact, a large portion of it had rotted away and fallen over the cliff!  I cannot put into words how disappointed we were with the entire land package. The ONLY bright spot was our last night's accommodations at the Marriott Hotel Downtown Anchorage.  I urge Regent to send someone out to personally observe the poor (almost non-existent) service; dirty rooms, corridors and public spaces; smoke detectors hanging from the ceiling by a wire, none of which are up to Regent's standards.  It is inconceivable that Regent would even consider putting us in a bus for days only to endure almost constant chatter from the tour guide about things we had no interest in.  And why in the world would you have us repeatedly get up for breakfast at 5 AM and 6 AM only to get back on that bus?  It wasn't like there was any shortage of daylight!  Why not just run flights out of Anchorage to Denali or the sled dog kennel or wherever, and then fly back to Anchorage the same day?  Why subject your guests to such intolerable conditions?  Again, I cannot describe how disappointed were all were; and because this is how our vacation ended, it was foremost on our minds right after the insufferable 21 hour journey home.  I have discussed this situation with several fellow passengers - both first time cruisers and veteran cruisers - and since I have been home, several friends, relatives, and acquaintances, advising them to NEVER sign up for a land package.  I liken our experience to being on the Amazing Race - and not in a good way.  It is such a shame our wonderful vacation had to end on such a sour note.  What were you thinking?
I do hope you will take my comments to heart and under advisement and make the much needed changes and adjustments.  If I had wanted to take a bus tour and have someone chatter at me the entire time over the microphone and if I had wanted to stay in run-down sub-par hotels, I would have booked a trip on Greyhound Bus Line, and not on Regent.  I hope you will take this critique in the manner in which it is offered and utilize it to improve the quality of the land packages you offer to your guests.  In the future, I would definitely discourage everyone from purchasing the land package as it is now.  And personally, I would never consider it again as I was only interested in Denali and the dog kennels, as I mentioned earlier.  I feel that for the same amount of money (or even somewhat more), Regent could have continued to treat us in the manner to which they had accustomed us, and not turned us over to such poor service and terrible traveling and lodging conditions.  What an expensive disappointment; I will never do this again!  I will always highly tout your cruises, but based on this experience, never your land packages.  Next time I will stay on board and cruise the Outer Passage toward home.  I hope you find this helpful in future planning.
Ship Experiences
Food and Dining
Onboard Activities
Entertainment
Service and Staff
Ship Quality
Cabin / Stateroom
see above
Ports Of Call
Vancouver (Canada Place), British Columbia
CRUISE TRACY ARM FJORD & SEYMOUR GLACIER
Cruise Tracy Arm Fjord, Alaska