Spectacular ports of call and wonderful Princess Crew
We had an excellent time on our Royal Princess 12 night British Isles cruise. While there were 3500 passengers onboard, the ship is huge and so never felt overwhelmingly crowded. Service from the crew was outstanding. Our stateroom steward Geraldo treated us extremely well in meeting or even exceeding our needs. In addition, the dining service we received from our waiter Luisito and assistant waiter, John Paul was top notch! They treated us "royally" every night. The ports of call were awe inspiring; from Ireland's and Scotland's castles and beautiful scenery, to nature's wonders of "The Giant's Causeway" in Northern Ireland and "Stonehenge" in England. In addition, we enjoyed a scenic cruise on Loch Ness, and a fabulous luncheon cruise along the Seine River in Paris. While in Paris, we viewed iconic sites such as the Eiffel Tower, Arc de Triomphe, Louvre, Notre Dame Cathedral and a brief, but productive souvenir shopping trip along the Champs Elysees. While we had an awesome time, we would have preferred to have 2 days each in England and France and only 2 ports in Scotland instead of 4 ports, as there was more of England and France we would have liked to have visited. But that's just our opinion. All in all we give this trip 5 stars! One final note is that our flights were with British Airways and we highly recommend using them for your flight plans, as we had a very positive experience with them too.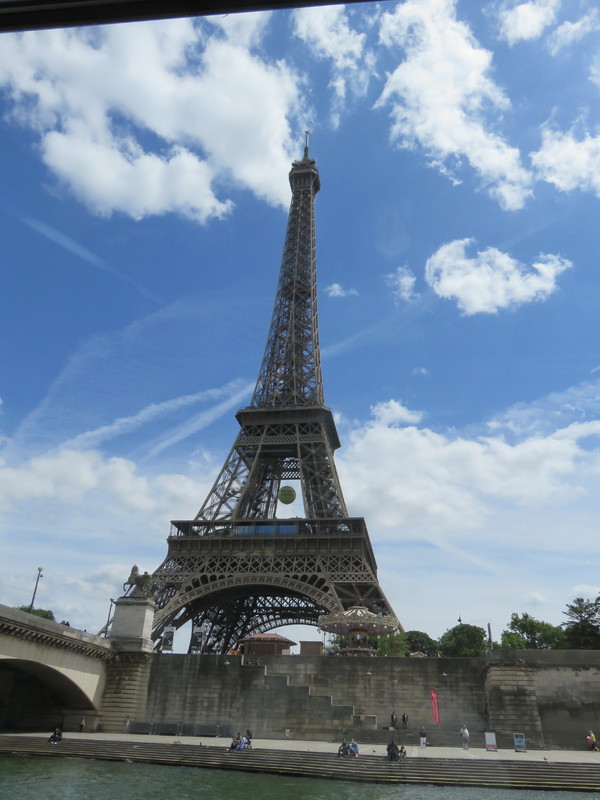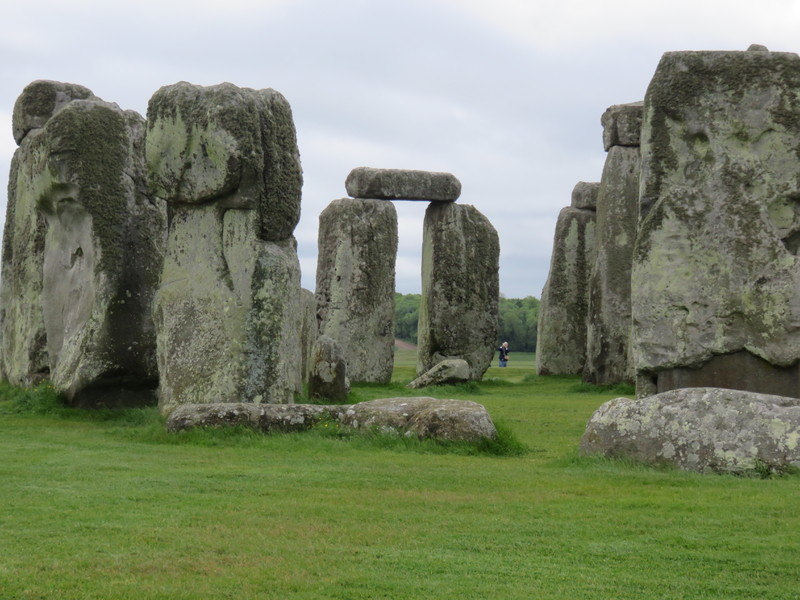 Category Ratings

Click table then swipe to view all columns.
| | | |
| --- | --- | --- |
| Ship Quality | | The ship's amenities were very good overall. We found the "new" ship surprising plain in decor though. Also the theater where nightly productions were held is less than adequate for ship's capacity. |
| Food and Dining | | The dining staff we had were fabulous. Attention to us was outstanding. The food was very good and abundant as well. Desserts were out of this world! In addition, the Lido deck dining was extensive in its offerings and the food was delicious! |
| Service and Staff | | A big shout out to our cabin steward, Geraldo for making us feel at home and providing for our needs. Also, a huge shout out to our waiter Luisito and assistant waiter John Paul for the way they took such pride in their jobs, and treating us royally every night! |
| Entertainment | | Some of the entertainment was very good and some not so much. The cruise ship's performers such as their singers/dancers provided us great entertainment. By far the best show was an Abba tribute band called, "Abba-solutely". They put on a spectacular performance. Other shows were less appealing to us such as an illusionist and comics. |
| Children's Programs | | not used by us |
| Onboard Activities | | There were plenty of activities onboard the ship, such as trivia contests, bingo, dancing, feature performances by string quartets, a ship's band, etc. The ship has a giant outdoor movie screen on the Lido deck too. |
| Destinations and Excursions | | We thoroughly enjoyed all our excursions, but Paris, Stonehenge, and The Giant's Causeway in Northern Ireland were our favorites! |
| Cabin / Stateroom | | We booked a balcony cabin and were upgraded to a "deluxe balcony" cabin before we embarked. However, we found our "deluxe balcony" cabin to be smaller than other balcony cabins on other ships we've traveled on. |
Port Ratings

Click table then swipe to view all columns.
| | | | |
| --- | --- | --- | --- |
| Southampton (London), England | | Stonehenge was an incredible sight to behold! | |
| St. Peter Port, Guernsey, Channel Islands | | Beautiful scenery | |
| Cobh (Cork), Ireland | | | |
| Dublin, Ireland | | | |
| Belfast, Northern Ireland | | The Giant's Causeway in Antrim is a natural wonder that's not to be missed!!! | |
| Greenock (Glasgow), Scotland | | | |
| Kirkwall, Orkney Islands, Scotland | | We enjoyed Inverary Castle and all its history. The current Duke of Argyll and his family still live there. | |
| Invergordon (Inverness & Loch Ness), Scotland | | We took a ferry ride on the Loch Ness, but unfortunately didn't see the famous monster Nessie. | |
| South Queensferry (Edinburgh), Scotland | | Edinburgh Castle is quite a spectacular place. | |
| Le Havre (Paris), France | | Just being in Paris at iconic sites such as the Eiffel Tower, Arc de Triomphe, and shopping along the Champs Elysees was a dream come true! | |
Tip
Due to navigational regulations for the ports of call on this trip, we found the Casino closed more often than open. For instance, one night it was only open midnight to 2 am. There were several days during the trip where it wasn't open at all on a given day.