My husband and I took this cruise in May. We've been on 3 cruises before, Carnival and Norwegian. We prefer RCCL to both other companies. Carnival caters to a very young party-scene crowd (when we went we were 20 and still didn't like the clientele) and sometimes skimps on their cruise. Norwegian went over the top with hand washing on their ship making it obnoxious. On royal our ship was beautiful and clean, the crew was polite and helpful. The other people on the ship were kind and we only ever once came across someone who was obviously drunk (while on Carnival it was a daily experience). On Norwegian there were 8 kids under 18 and on this ship there were over 100 (we kept an eye on their kids programs because someday we want to take our children on a cruise with us). Our main complaints with RCCL were the food and activities. We always ate in the restaurant (only once at the buffet) and the food was just lackluster. Great variety and selection but the food itself was just alright. Also the activities on the ship were disappointing compared to Carnival and Norwegian. Most of the ship activities were either an additional fee or promotional (come watch this guy talk about health, come watch this guy talk about shopping). We're going to still book with the remaining companies to compare them all but at this point RCCL is superior.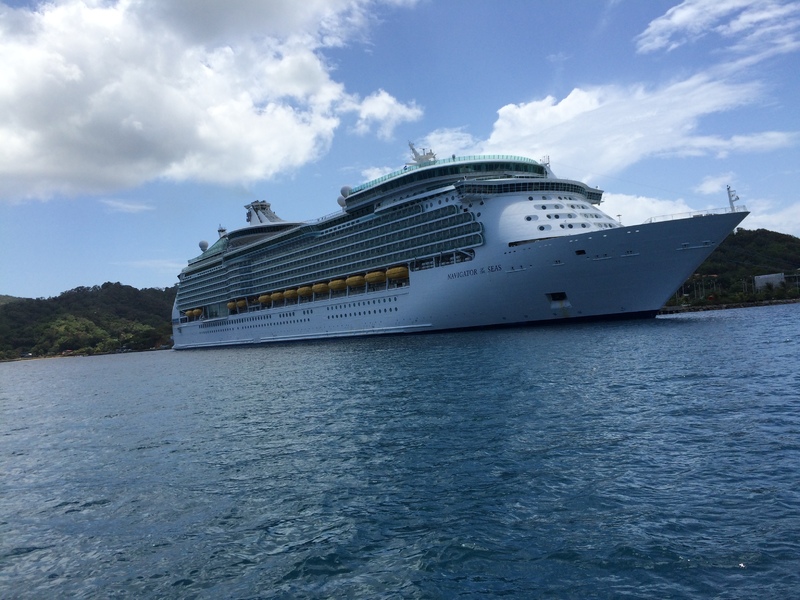 Category Ratings

Click table then swipe to view all columns.
| | | |
| --- | --- | --- |
| Ship Quality | | |
| Food and Dining | | |
| Service and Staff | | |
| Entertainment | | |
| Children's Programs | | |
| Onboard Activities | | |
| Destinations and Excursions | | |
| Cabin / Stateroom | | |
Port Ratings

Click table then swipe to view all columns.
Tip
This ship has a rock climbing wall, a place for boogie boarding and surf boarding, a golf simulator and mini golf.