Terrible Experience
Carnival Pride

Cruise Review to Caribbean - Bahamas
---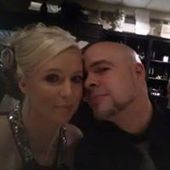 Experience: 1 cruise (first)
Review: 1
Helpful Votes: 0
7 Night Bahamas & Grand Turk (Baltimore Roundtrip)
Sail Date:
March 06, 2016
Ship:
Carnival Pride
Cabin Type:
Balcony
Cabin Number:
8152
Traveled As:
Large Group
Reviewed:
2 years ago
Review Summary
Lets start here. There was 11 of us that booked with Carnival Cruises. Pride which sails in Florida to the Bahamas. Carnival Cruises booked us in a hotel and shuttled us to the ship. Well let me tell you about the hotel first.
We got there after an 11 hour car ride from Toronto Canada. They gave us our rooms and we got settled in. My wife and my 2 kids and I put our clothes in and went swimming. That was fine only that the water was green. We were covered in rashes afterwards. We went to dinner at some restaurant that was on the main floor. My wife orders the "prime rib steak". Not only that they cooked it wrong. It came blue. My wife had atleast  two mouth fulls before she noticed that the meat was blue. So we got the attention of the waitress and explained to her that the steak was too rare for my wifes liking. They waitress took the "prime rib" and took it back to the kitchen. My wife explained to the waitress that she did not want the steak anymore since it wasn't done right the first time. About 15 minutes later she/waitress returned with the same steak. Which is against the health and safety regulations.  My wife asked for medium rare and the steak was still blue. She got the attention of the waitress once again and told the waitress that 1 she didn't want the steak and 2 the steak was not only not cooked right it was the same steak and cold. It was never recooked. At this time we asked for the bill and just wanted out of this restaurant. We got the bill and they still charged us for the steak. After 15 minutes of rudeness from not only the waitress also did the supervisor gave us nothing but attitude. They finally agreed to take the dreadful steak off the bill. Come to find out there was a few other customers in the same restaurant beside us. Also had the same issues with the steaks. There was one customer who had their steak recooked 3 times and still had an issue. After a night sleep I noticed that not only my wife had been bitten by bed bugs my children did also. At this time we just wanted to get out of this hotel. We told the customer service desk of our issues and they said oh sorry we will look into this. Nothing was done about my wife and children. There was no concern for them at all. 
Finally get on the ship, and we got a balcony room on the 8th floor. Which was beautiful. For 2 nights. One the 3rd day this is when our cruise became terrible and beyond. Finally out at sea we wanted to open our balcony and look out at sea at the beautiful waters and we were approaching Florida. This is we noticed our balcony neighbour's all around us. towards the right, 1 after them and downstairs were non stop smoking on their balconies. I told my room steward and me told me that he would look into the issue. Also at 10:30 at night for an hour or so the cruise crew upstairs on the 9th floor kept on dragging the patio furniture around to set up for the next day or the nights party. Remember I stated that we had 2 kids. At the ages of 5-6. This kept my kids up till at least 1 am every night. I called the service desk and they told me that they will look into it. This went on everyday till the end of our cruise. 
 Now on the 4th day our air-conditioning stopped working. Yeah in Florida no air-conditioning, we cannot open the balcony door due to cigarette smoke from our cruise neighbours. We told our cabin room steward and he told us he will look into it. We call the service desk and they told us they will look into it. Nothing was done even calling a few times till at least the 6th day. Image in the Bahamas with no air-conditioning. Yeah hot.  
On the 5th day we were told by the steward that the cruse offers laundry service give it to them in the morning and the laundry will return at the same evening. Wow nice. Yeah No, We didn't get our clothes the next day only noticing that it wasn't all of clothes. We sent in a full paper bag full of clothes and only hald was returned to us. Hold up here...We got the attention of out Stewart and explained to him what was going on and the missing clothes. He stated to us " yeah I noticed that the bag was small". He went downstairs and came back to us about 2 hours later stating that the rest of our clothes are missing and that they needed to be located. But wait. Missing clothes. The Stewart told us that the clothes will be washed on their own and no other clothes will be washed with ours. So why is there clothes missing. My wifes underwear, my childrens underwear, my 250$ pair of jeans and my wifes LuLu pants. About 5 hours later, my jeans, wifes underwear and childrens underwear was returned but not my wifes pants. I gave 47 articles of clothing and 46 was returned. The Stewart explained to us that we need to call customer service on the boat. So we did. Nothing was done at all. till the last day after 4 calls messages on the where-about the  missing clothes. We explained to customer service on the boat the the pants cost  us $139 Canadian. On the 6th day of the cruise at 7pm the service desk manager called our room and asked us if we were sure that we sent in the pants. But wait. They are now calling us liars. We explained to them that we had proof of us packing the paper bag with our clothes. Not only a few people also the room stewart. They told us that they will call us back later. An hour later, they called us and stated they will give us a $100 amercian for the pants. We asked on why did it take so long to have someone respond. They said they were busy..
Remember the issue of the air-conditioning, they didn't fix the issue until half way back from Florida. After all the heat, Now almost in the cold we didn't need the air-condition any more. The smoking issue continued till at least the 6th day of the cruise when we called and screamed at the service desk that our cabin smelt like smoke. They finally responded and sent security. Seriously on the last night. We were soo hot in our room due to hot weather and couldn't open the balcony door to enjoy the sea air. Reasoning why we got a balcony 8th floor room. So all in all not impressed with the hotel, the cruise and customer service. I will not be paying for a trip on the Carnival Cruses ever again nor will I or my 11 family members. My inlaws are frequent cruisers of Carnival Cruises and they said after seeing how we were treated and how matters were dealt with by customer service. They will never book with them again.
Not impressed and please rethink booking with Carnival Cruises. REALLY.....        
Ship Experiences
Ship Tip
Never again will I pay for a cruise with Carnival nor will my 11 member family.
Ports of Call
Other Reviews Of This Sailing