A nice time
Carnival Pride

Cruise Review to Caribbean - Bahamas
---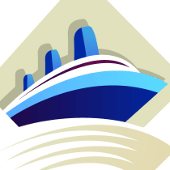 Experience: 1 cruise (first)
Reviews: 0
Helpful Votes: 11
6 Night Bahamas (Baltimore Roundtrip)
Sail Date:
December 20, 2015
Ship:
Carnival Pride
Cabin Type:
Oceanview
Cabin Number:
1237
Traveled As:
Couple
Reviewed:
2 years ago
Review Summary
This was our first cruise. The ship, Carnival Pride was nice, clean, and I loved that there were paintings disguising all the "crew only" doors. It was decorated for the holidays with a huge gingerbread village in the Atrium Lobby Bar. Christmas trees in corners with boughs and big red bows draping the stairs and balcony. Our cruise director "Donkey" (don't know why he chose that name) was always upbeat and had a Santa hat of some design on every time I saw him. We didn't participate in a lot of organized activities but those that did sounded as though they were having a blast. We spent most of our time in The Serenity 21 and over adult lounge at the pool and bar. We enjoyed our pre-dinner (we had the 8:15 dining) time at the Atrium Bar with the bar maids Anna, Simona, and one other woman whose name escapes me. Either Jessica from St. Louis playing acoustic guitar and singing mostly country songs though she had some surprises thrown in there, or Sean from Ireland, also playing acoustic guitar and an eclectic selection of pop/rock tunes were at the Atrium Bar and wonderful to interact with. Middle C was the Caribbean duo that also played at the Atrium as well as the main stage at the Lido pool. They too were wonderful and involved their audience with questions about their day and evening plans. We tried kareoke one night with The Oo La Las as the host and then the next night with them as the band backing up singers instead of a kareoke machine. My complaint with both of these activities is that they start too early and don't go long enough. My husband go to sing at the first Kareoke night but then we had to rush to get to dinner and then the "bandeoke" night which was supposed to have a 10:00, 18 and over hour seemed to have hold overs from the previous 2 sets so when we signed up there wasn't enough time for us. In fact, it ended just before I was to go up. There seems to be a miscommunication in what they put on the daily schedules and how they actually are. There were other scheduled events that weren't quite what they appeared to be from the description on the schedule. Not a big deal really just a little irksome. The Ooo La Las played in The Red Frog Pub almost every night. Nadine, the lead singer was wonderful at engaging the audience and has a great voice. They were a "variety" style pop/rock band. Think wedding band with out Frank Sinatra. That would be the maitre d' in The Normandy Restaurant. He looks like Anthony Quinn and every night he'd sing a Frank Sinatra song or two. We started to try and guess what that night's song would be. He was very good. After he did his song, the waiters would come out and they would jump up on this bar high tables and dance to some upbeat song. The other waiters would be around the edges doing the same dance and grabbing diners to get up and dance. I dance with our head waiter Neil one night and one of our other waiters, Fernando another night. Yasa made up the rest of the team and I can't say enough about them. They always remembered our names and their service was fabulous. We had two other couples that we didn't know dining at our table and made friends with them exchanging emails before the cruise was finished. The food at The Normandy was good. I can't say "great" because there were a few misses here and there but for me overall, it was good.
Beauties disco was a blast. We went on 70's night. The deejay played all the great funk hits and threw in some disco and then we moved into "Ballywood" songs that were so much fun to dance to. I was wearing 4" heels and the boat was rocking pretty well that night. I ached all over the next day so I don't recommend high heels, high seas and a dance floor. Take your shoes off!
I do have a wee complaint though. I know this was a Carnival Cruise and is considered "family friendly," and I knew that going in. But, there are many places dedicated solely for kids on this ship as well as children oriented activities so when I go to a bar or one of the pubs I really don't want a 10 year old on the bar stool next to me or anyone under the age of 21 and there didn't seem to be any rule about that. Also, The Serenity Lounge seemed to have been discovered by teenagers in the evening hours (it closes at 10:00) using the hot tub and lounging in the pool with no one really telling them to leave. I did point it out one time and the crew member spoke to them but they said they were 21 and if they were I'd eat my hat. I'd been a bartender for many years and can spot someone under 21 in blink (for the most part).
Over all, it was a great cruise and we had a wonderful time.
Ship Experiences
Cabin / Stateroom
It was larger than I expected with tons of storage space. Ovi was our steward and he was wonderful. Our towel animals were always a pleasure to get. It had some noise issues but not all the time. We must have been close to some machinery or outside lines. Sometimes I would wake up to mettle scraping noises or clunk sounds. Sometimes there was a constant vibration but not enough for it to bother me. I have no idea if this is normal or not. I loved having the window and if I do this again I want a balcony.
Ports of Call
We didn't do any excursions. We stayed on ship for the first half of the day enjoying the quiet empty Serenity Lounge. We went to Nassau later in the day and walked around and went to the local beach. we found the locals friendly and fun but the port town has seen better days and a lot of the buildings were in disrepair. On the upside though, there was a lot of construction going on so in the future it will probably be better.
Didn't get off the ship. Didn't seem to be enough time unless you got off at 6:00am and with dancing at Beauties Night Club all night, whose going to get up at 6:00!!?
Other Reviews Of This Sailing