Muara, Brunei Cruise Port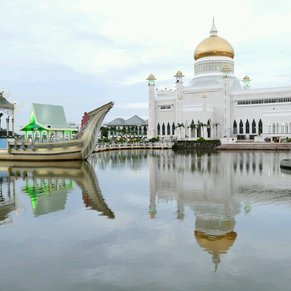 About Muara, Brunei
Muara is the main port of Brunei and here you'll find one of Brunei's five beaches. Muara also serves as the gateway to the century-old Kampong Ayer or "Water Village", that is really a series of small communities linked by 29,140 meters of foot-bridges.
nancygossett
Brunei is so unique. Clean, wealthy and mellow.
Visited: Mar 01, 2015
pcreedsmith
The tour would have been more interesting if instead of visiting a water village for the third day in a row. the river cruise had gone another 5 minutes to see the largest palace in the world which is undoubtedly the place to not miss in Brunei.
Visited: Mar 03, 2018
klberard
Excursions were not great
Visited: Mar 24, 2018