Caribbean Cruise Review
Not what was expected...much less than sales pitch.
Seven Seas Navigator
Cruise Review to Caribbean
Experience: 4-6 cruises
Reviews: 2
Helpful Votes: 17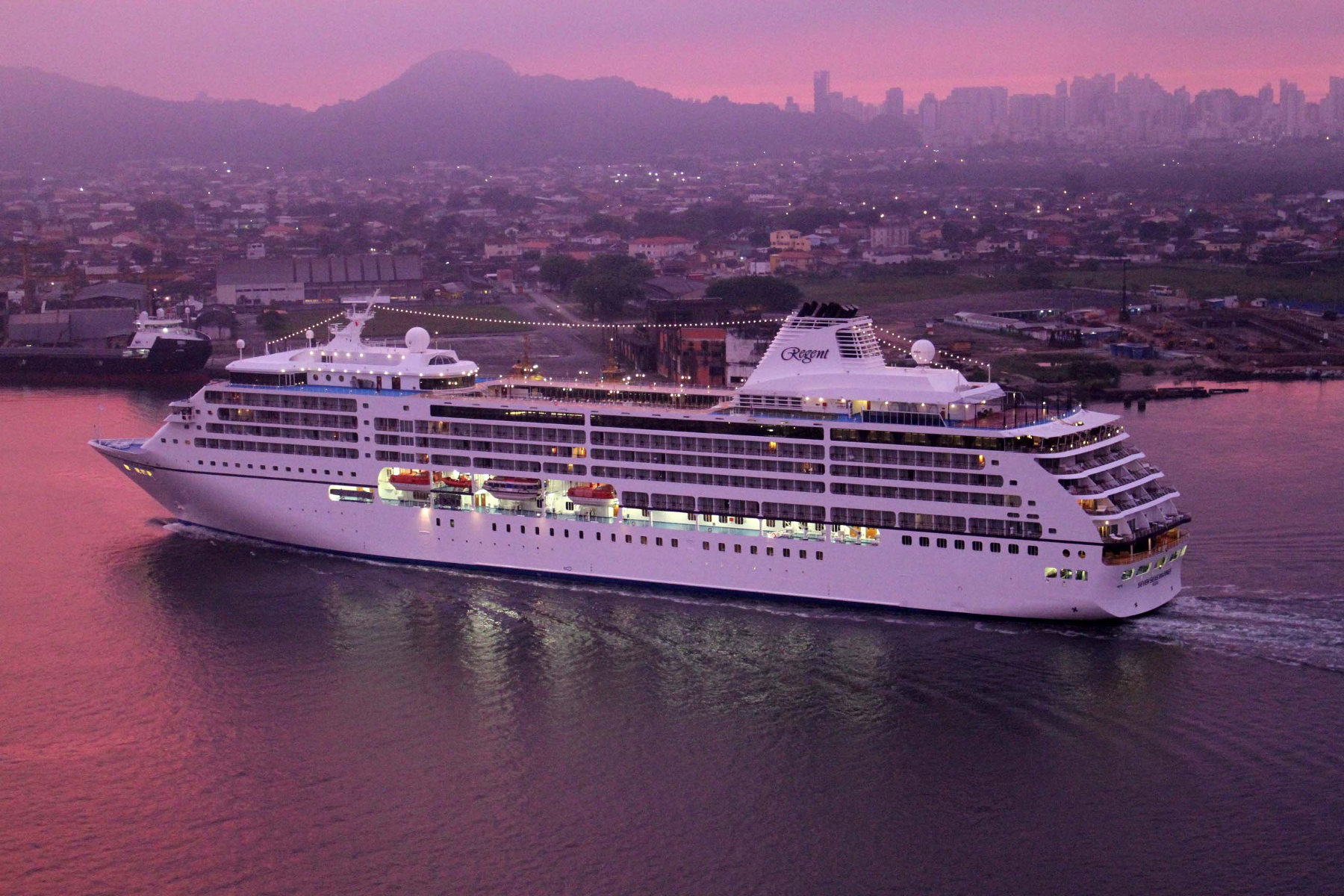 10 Night Edens In The Sun (Miami Roundtrip)
Sail Date: March 08, 2015
Ship: Seven Seas Navigator
Cabin Type: Balcony
Cabin Number: 813
Traveled As: Couple
Reviewed: 3 years ago
Review Summary
Regents Seven Seas Cruise 2015
Our Cruise – 10 day, Leaving and returning to Miami, Regent Seven Seas Cruises, Ship - SS Navigator, To The Western Caribbean, Suite Category D Concierge, Booked with Luxury Cruise & Vacation Specialist/Luxury Cruise Connections
To sum up this cruise:
Date of Cruise 3/7/15 to 3/18/15
Was it worth the money- NO
Would I recommend this cruise – NO
Food – 3 out of 5
Service 4 out of 5
Accommodations (Stateroom) 5 out of 5
Shore Excursions - 2 out of 5
Service before the cruise – 5 out of 5
Service after the cruise 1 out of 5
Booking agent before final Payment – excellent, after final payment Poor, after the cruise "No Return Calls"
This was to be our over the top 25 anniversary cruise for us and our best friends.  We had been on several cruises before but wanted something really special. Over all I would give this cruise an average rating and not worth the high end cost. I have been on several cruises, but never an all-inclusive high end cruise. I would never take this cruise again. I'll break it down so you can determine what is valuable to you and if you are willing to pay for few extras you get.
With the Regent Cruises, they arrange your travel and purchase your airline tickets, hotel accommodation, connections from the airport, hotel and the ship.  This stage went very well except for one leg, which I will explain later. When we arrived at the airport, there was a representative to meet us at baggage claim. He took our luggage to a staging area where we waited for a couple of other passengers.  The airline had lost my wheel chair, so they sent the other passengers to the hotel and sent a special car for my wife and me.
The hotel was very nice, a high end hotel, the rooms were very nice and overlooked the Miami harbor. Breakfast was provided in a private meeting room.  The room was very crowded and they finally had to set up additional tables.  The breakfast was poor at best, powdered eggs and some kind of bacon with some little pastries and some fruit. Not the best start.
After breakfast we loaded onto buses for the trip to the boat. This was all handled in a very orderly manner.  The luggage was loaded onto the buses and we didn't see them again until we got to our stateroom.
However on the return trip from the ship to the airport, this was a nightmare. We left the ship and loaded onto buses in a very quick and orderly method.  Much better than any cruise I have ever been on before. When we arrived at the airport, the bus pulled into the back of the airport, an area of the airport I have never seen and looked like a place we shouldn't be.  There were no agents or porters, in fact, there were no other people in sight. The bus drivers ask us to stay on the bus while he unloaded the luggage, I know why he wanted to get out of there before we knew what was happening. There were no airport personnel, porters or luggage carts available.  There was an airport entrance about 100 yards away which took us into the baggage claim area. Check in was up stairs, so we were left with our luggage, no help and a long way to drag it.
The staterooms were very nice, very large with a walk-in closet, a large bathroom with both a shower and bath tub.  The Cabin Steward great, she kept the room very neat and clean. Turning down the beds at night and making the beds each morning. She was un-noticeable unless you called on her. She was very responsive to every request. The king size bed was one of the best beds I have ever slept on. The refrigerator was stocked with beer, water and sodas and was restocked every day. Bottles of wine would be delivered via room service any time of day. Room service was quick and very good, even the morning breakfast would arrive within 10 to 15 minutes.
Food…..The sales pitch was it was like eating in a 5 star restaurant every night.  I don't think so; the food was good but not a 5 star standard by any means.  I would give it may-be a 3 to 3.5 stars. I had better food on Carnival Cruise lines. They also have a specialty Restaurant, Prime 7 Steak House, which was supposed to be over the top. You had to make reservation at no additional cost.  We arrive and were seated by the kitchen in a small and very crowded dining room. There were 4 of us and we had Prime Rib, 2-Ribeye Steaks and surf and turf. I don't think any of us ate it all and not because there was to much food. The steaks and prime rib were tough, the lobster was overcooked and it was just not enjoyable.  You did have a 5 course meal every night and they spent a lot of time replacing silverware and dishes, like a 5 star restaurant. Dinner was not a quick affair; it usually took from 2 to 2.5 hours to eat each night. Service was not quick and if you asked for something different, you would have to ask several times.  I must say that the wine flowed freely, there was always someone there to re-fill the glass or top them off.  The wine as well as all the liquor was top shelf. Breakfast of sausage and eggs consisted of 2 eggs, two small sausages links and 2 small round (about quarter size) home fries. Lunches around the pool were standard fare, Hot dogs, Hamburgers and sandwiches which were very good. They also had a buffet each day with a different theme. Which was OK, they had a Mexican Theme one day that was bad, if they hadn't told us, I don't think I would have known it was Mexican.
Most of the excursions were included with just a few that had an extra charge, but there were plenty of free ones to choose from. But they did not live up to billing either. At our first port, we didn't even stop because the sea was to rough and we couldn't get into the dock. So they just slowed down and took their time to get to the next port. Most of the excursions are lousy, poorly planned and you no longer even get the rest stop with snacks/beverages. I would prefer to pay more for a quality excursion. Now we only go on our own independent tours and have so much more fun.
 Spa: Way Way overpriced
All of the shows start at 9:30 so we didn't make it to any of them. By the time we finished dinner most of the time the show had already started. They did have tea and game each day which was very entertaining and fun. They would play bingo and trivia games where you could win tickets for prizes from the gift shop. The tea was served with different type's appetizers and small desserts which were very good.
My next cruise will NOT be with Regents Seven Seas and I will not book with Luxury Cruise & Vacation
Lyle & Susan Hagedorn - Floyd VA
Mike &Dianne Butler – Austin TX
Ship Experiences
Food and Dining
Onboard Activities
Entertainment
Service and Staff
Ship Quality
Cabin / Stateroom
Ports Of Call
Coxen Hole, Roatan, Bay Islands, Honduras
Santo Tomas De Castilla, Guatemala