Oasis of the Seas Onboard Activities
Explore Oasis of the Seas Onboard Activities
From the teen disco to the nursery, many of the line's key amenities are designed for families traveling with children or grandchildren. Nightly ice performances, acrobatic shows, and Broadway musicals like Cats appeal to passengers of all ages. While children stay busy in the Ocean Adventure club or video arcade, parents have a chance to relax in the adults-only Solarium, unwind in the Vintages wine bar, or learn a new skill like the tango. But most of all, the onboard activities cater towards active cruisers; rock walls, surf simulators, water slides, and even a zip line make Oasis the Seas the perfect ship for adrenaline junkies.
Oasis of the Seas Bars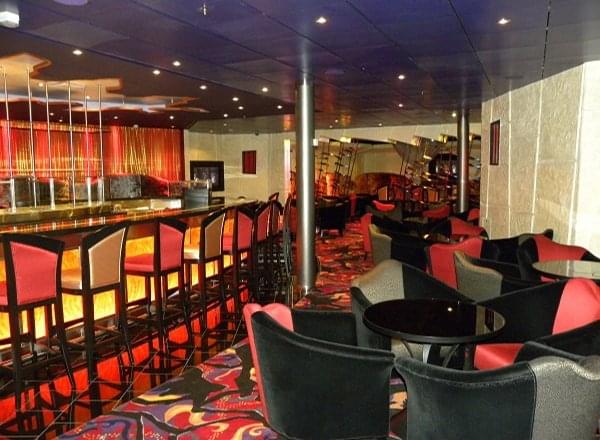 Blaze
A great onboard club where you can go to grab a drink, meet some of your shipmates, and dance till c...
Boleros Lounge
Dance to Latin rhythms in Boleros and cool off with a refreshing Latin drink like a mojito or caipir...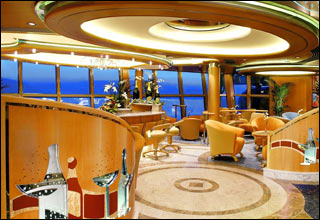 Champagne Bar
This quiet and elegant escape is the perfect place to enjoy a glass (or two) of the bubbly.
Dazzles
The two-deck Dazzles dance lounge, just off Central Park, is a spectacular space with expansive floo...
Globe and Atlas Pub
An excellent meeting place for pints, people, performances, and more.
Pool Bar
Dip. Sip. Dip. Sip. How''s that for relaxing? Our pool bars make it easy to stay cool in the sun wit...
Rising Tide Bar
The first-ever moving bar at sea, which ascends and descends over three decks. You have to see it to...
Sabor Bar
While at the taqueria, you're going to need something to wash down those jalapenos. We'd suggest a t...
Schooner Bar
A casual place to relax in a Nautical setting to enjoy an afternoon beverage. This signature nautica...
Sky Bar
This deck bar offers views of the Pool and the surrounding seascape. This is the perfect place to es...
Solarium Bar
Does sitting in the whirlpool have you thirsty? Grab a drink at the Solarium Bar.
Trellis Bar
Located in our elegant and lively Central Park neighborhood, the Trellis Bar is the perfect place to...
Vintages
Enjoy a glass of your favorite vino, participate in a wine tasting or sample something new from our...
Wipe Out Bar
Set high above the sea in our Pool and Sports Zone neighborhood, the Wipe Out Bar is a great place t...
Bionic Bar®by Mark Shakr
Order a drink in binary from the robotic bartenders. Meet two robotic bartenders who know how to sh...
Diamond Lounge
From concierge access to complimentary continental breakfast, and even complimentary cocktails at ha...
Playmakers℠ Sports Bar & Arcade
Friendly face-offs. Sample beer flights. Go for gameday watch parties on big-screen TVs, tournament...
Sand Bar
The Sand Bar, located near the Beach pool, makes it easy to stay cool in the sun without having to s...
Mast Bar
Bright and comfortable furnishings and an airy ambiance lure passengers to the Mast Bar.
Oasis of the Seas Casinos
Casino Royale
Our glittering casino features slot machines; extensive table games including Blackjack, roulette, c...
Oasis of the Seas Entertainment
AquaTheater
Pool by day - Theater by night. With seating for 600, theatergoers will be dazzled by the spectacula...
Card Room
Know when to hold 'em and know when to fold 'em. The ship's card room is where the dealing's done.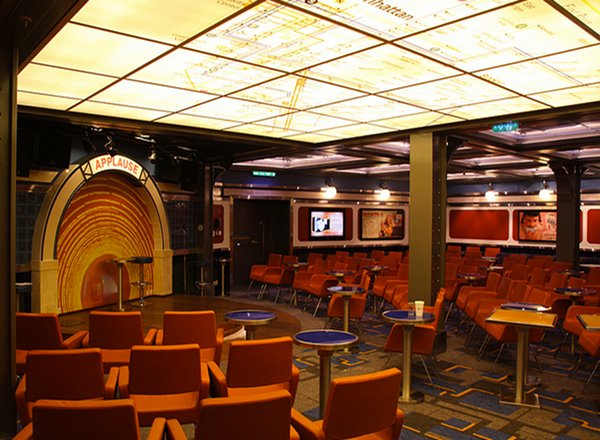 Comedy Live
Comedy Live will be the ship's stand-alone comedy club featuring family comedy as well as adult-only...
Hall of Odds
Explore the history of gaming.
Jazz on 4
A small lounge showcasing live jazz and blues. Inspired by prohibition-era Chicago, features walnut...
Library
An impressive selection of books are available to check out. Choose from a variety of topics, includ...
On Air Club
Guests can belt out their favorite tune in the On Air Club karaoke bar. Grab a mic, a few friends, a...
Opal Theater
The state of the art theater features award winning Broadway-style theater productions and aerial ac...
Studio B
You won't believe your eyes when you step into Studio B. It's where you'll find our onboard ice-skat...
Spotlight℠ Karaoke
End the night on a high note at the new Spotlight℠ Karaoke. All eyes — and ears — are on you. Wheth...
Oasis of the Seas Kid's Areas
Adventure Ocean
All-new Adventure Ocean, where younger kids can choose their own immersive adventures across an enti...
Oasis of the Seas Kid's Areas
Adventure Ocean Theater
The first-ever children's state-of-the art theater at sea- children of all ages can learn about thea...
Adventure Science Lab
A fully equipped lab where Einstein's-in-the-making can expand their knowledge.
Arcade
Get your game on - how 'bout a little Tetris or Donkey Kong... What? They don't have those anymore....
Fuel Teen Club
Open 'til 2 a.m., teens can dance, listen to music, or just hang out.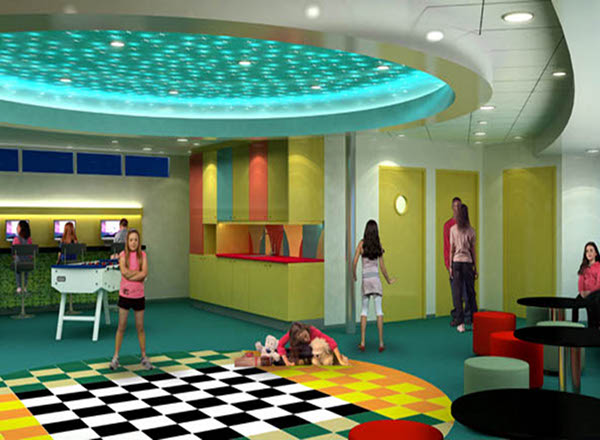 Imagination Studio
This studio for the future Picasso will give children the opportunity to explore the world of color...
The Living Room
A laid-back place for teens to hang out with new friends.
Workshop
A space where families can come together and hone their scrapbooking skills and create personalized...
Challengers Arcade
Whether you're playing to beat your best score or for a chance at a prize like an Apple iPod or Shuf...
Kids Avenue
A central boulevard connecting children with dedicated spaces for our Award-winning Adventure Ocean...
Play
Circular area where children can rollick and participate in a variety of sports and games
Royal Babies and Tots
Our highly anticipated nursery where trained professionals care for children from morning to evening...
Oasis of the Seas More Features
Boardwalk
Conference Center
Loyalty Desk
Photo Gallery
Royal Promendade
Shore Excursions
The Perfect Storm℠ waterslide trio
Grab a buddy and plunge down three stories of twisting, turning thrills to the bottom of the trio of...
Ultimate Abyss℠
Only for the Brave. ONLY FOR THE BRAVE Step to the edge of the Ultimate Abyss℠. Peer into the darkn...
Oasis of the Seas More features
Laser Tag: Clash for the Crystal City
It's an icy blast of a time in Studio B, where two clans collide in a glow-in-the-dark laser tag fac...
Royal Escape Room – Apollo 18: Lunar Landing
An out-of-this-world expedition that challenges guests to solve puzzle after puzzle before time runs...
Oasis of the Seas Pools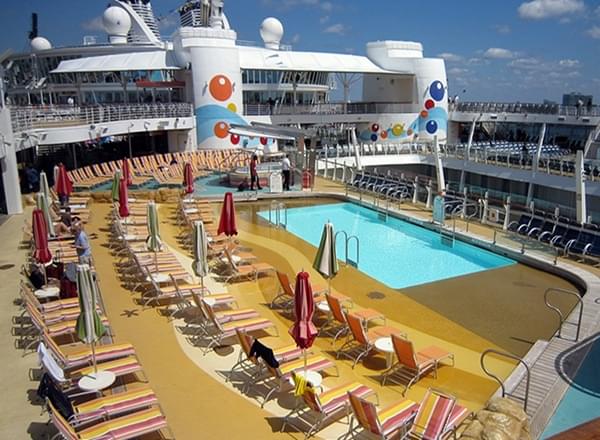 Beach Pool
Sloped ocean-like entry
Sports Pool
For lap swimming and watersports
Swimming Pools
Take a dip in one of our refreshing pools or lie pool side and soak in some sun.
Whirlpools
Warm up in one of our relaxing whirlpools.
H20 Zone
The H2O Zone integrates colorful sculptures around a series of sprinklers, jets and water canons tha...
Solarium
Sit in one of the cantilevered whirlpools in this tranquil. adults only space with 3 decks of glass.
Flowrider
Splashaway Bay℠ aqua park
Pint-sized cruisers will find gallons of fun with waterslides, water cannons, fountains and pools at...
Oasis of the Seas Shops
Carousel
The hand-carved carousel onboard Oasis is undoubtedly one of the most unique features on the ship. A...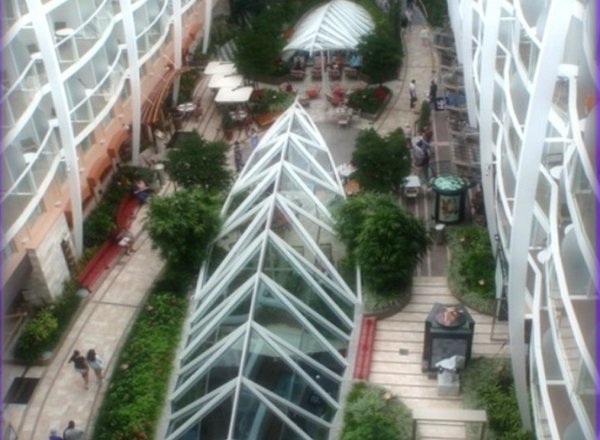 Coach
Located in the Central Park neighborhood, the iconic maker of luxury leather goods will unveil its f...
Focus
Check out the moments that our ship photographers have captured onboard in our photo gallery. A grea...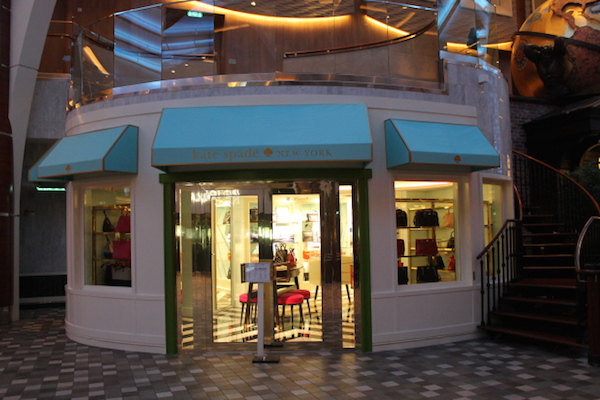 Kate Spade
Pick up a new handbag or other fancy pieces after a few drinks at the Lido Bar. It'll go great with...
Michael Kors
You''ll find high fashion at sea in the Michael Kors Store located in the main shopping area of the...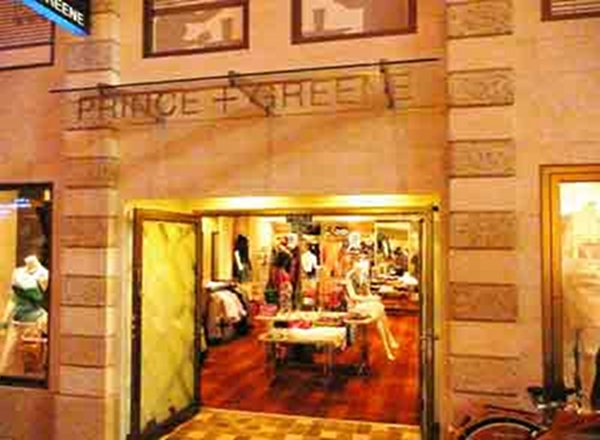 Prince and Greene
With a trendy fashion boutique vibe, Prince and Green offers urban apparel and accessories for men a...
Tiffany's
First ever free-standing boutique at sea. It will offer a full selection of Tiffany jewelry, includi...
Britto Shop
The Brazilian artist's retail stores feature limited edition artwork, collectibles, mixed media scul...
Parkside Gallery
Original artwork to view, browse, admire, and enjoy. Pop in to find something to take home, or to si...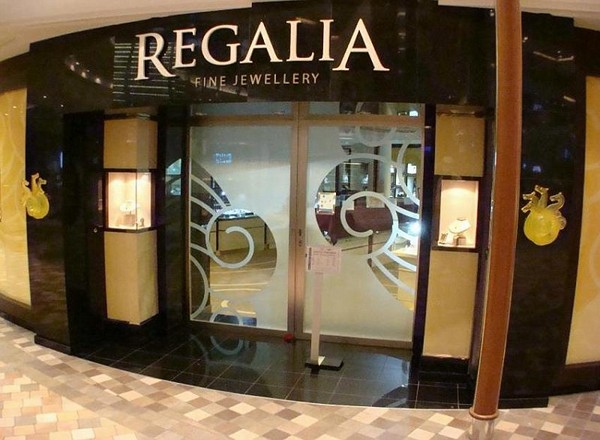 Regalia
Regalia is one of the ship's most opulent boutiques. Home to some of the most iconic names in fine j...
SeaTrek
Most of the world is covered by water. Take the PADI Scuba Diver course onboard and discover what yo...
Solera
Oasis of the Seas is home to two duty-free stores along The Royal Promenade, with Solera existing as...
Star Pier
Star Pier is a hybrid of all things tweens and teens adore. From clothing labels including Roxy, Qui...
Willow
In contrast to the high-fashion finds at Prince and Green, Willow features casual sportswear for gue...
Breeze
An open-air shop located on the pool deck, Breeze is conveniently stocked with all the fun-in-the-su...
Windjammer Marketplace
Oasis of the Seas Spa and Fitnesses
Find a Cruise on Oasis of the Seas
*Cruiseline.com is not a booking agent or travel agency, and does not charge any service fees to users of our site. Our partners (travel agencies and cruise lines) provide prices, which we list for our users' convenience. Cruiseline.com does not guarantee any specific rates or prices. While prices are updated daily, please check with the booking site for the exact amount. Cruiseline.com is not responsible for content on external web sites.