Great Relaxation and Variety
Sail Date: January 10, 2014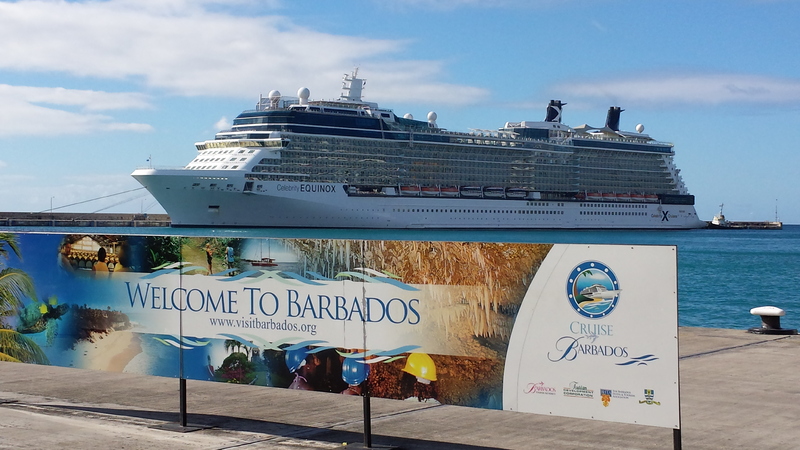 Had a wonderful time! I have sailed numerous times on various ships and cruiselines. I found the staff and service on the Celebrity Equinox the BEST I have ever had. We were in veranda cabins in the middle of the ship on deck 7 with elevators very close by. I was a bit hesitant about the location, but we loved it and never heard anything from the atrium/elevator area. Traveling with someone with decreased mobility, being this close was very convienent. We were fortunate to have good weather to enjoy the veranda. Having 2 chairs and a larger table allowed for nice morning breakfasts on the veranda.
I have cruised Celebrity in the past, yet this time I found the food much improved. We had thought about booking in the specialty restaraunt(s) but decided not to after the first couple of nights. The selections were excellent and quality high.
Embarkation and debarkation were handled very well, with limited crowds or long lines; partly due to Celebrity organization and part from cooperative guests. Daily ports of call were easy on and off. Each port was unique, I can never say which is my favorite (I like them all); but the variety of St. Thomas, St. Kitts, Barbados, Dominica, and St. Maarten made for a nice combination. The photographers on the dock and onboard were not as aggressive as on past cruises about photo opportunities (i.e. they respected a 'No,Thank you.').
Entertainment was good. Nice variety - some to my taste, others not so much. However, it is nice to have something to suit everyone. The Equinox show was excellent as always and Gareth Oliver had me crying, I laughed so hard. These were our best 2 nights in the theatre.
The fitness center was well equipped; however, the machines did not have fans, nor was there much air circulating in the room. This made for very warm workouts. The jogging track is also the walkway around the deck above the pool. Traffic and lounge chairs frequently blocked or hindered having a brisk walk or jog druing the day and the high cross winds in the evening made jogging uncomfortable at night.
The pool deck was always busy, particularly on sea days, but I was always able to find a single chair. The CelebrityLife activities (particulary by the pool with Zumba) were alwasy fun and long enough to enjoy, but not get bored or over done.
I would highly recommend this cruise for someone with the time to enjoy 4 sea days of relaxing and to have a variety of Caribbean ports.
Category Ratings

Click table then swipe to view all columns.
| | | |
| --- | --- | --- |
| Ship Quality | | Lots of glass, so if the weather isn't perfect you can still enjoy the sea. |
| Food and Dining | | Great selection |
| Cabin / Stateroom | | |
| Service and Staff | | Celebrity Life staff and Bar Service were the best. |
| Entertainment | | |
| Onboard Activities | | |
| Destinations and Excursions | | |
Port Ratings

Click table then swipe to view all columns.
Tip
Don't miss out on the Glass Blowing show - great quality of their work and 'performance' of the show. We went at night - highly recommend. Also don't miss AquaSpa Cafe for smoothies and breakfast, or the Bistro on Five for crepes (Nutella, banana, pistachio - yummmm!) worth the $5.00 cover.