Ship's Staff Awesome…Entertainment terrible!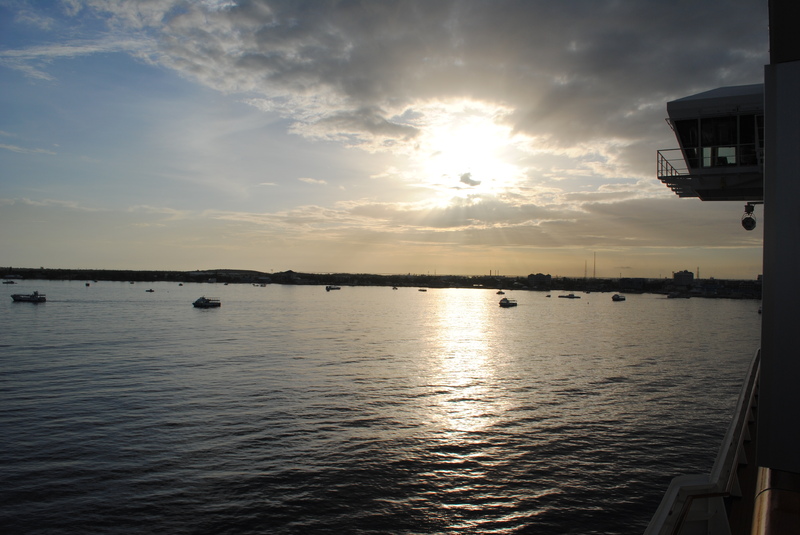 This was our second trip on Magic in a year. We obviously had a great time on the first cruise, but the seond cruise was a complete letdown. Our biggest complaint is the calliber of entertainment...not only staff entertainers, but passenger participation. For example, on day one we were subjected to vulgar behavior at poolside which was encouraged by staff. We expected a rowdy bunch, but some of the actions were profane and not fit for children to see or hear. If you have problems with smoke, this cruise is not for you. Smoking sections are located in areas where many passengers try to relax. It was horrible!
In addition, twice we got up and left the theater during a performance, and we weren't the only ones! During a Mating Game show two couples laid out on the stage and proceeded to "have sex" and later in the performance, one of the member's response to a question was so vulgar that the cruise director hid behind the curtain. It was gross, so we left. The second time we left was during the murder mystery; their attempt at potty humor was so juvenile that we walked out. Aside from the lack of fun things to do during "fun at sea" we did enjoy the excursions and food in the restaurants. Our cabin steward was awesome, too. This will be our last cruise with Carnival. Too much money, too little fun!
Category Ratings

Click table then swipe to view all columns.
| | | |
| --- | --- | --- |
| Ship Quality | | Clean and cabin was adequate in size |
| Food and Dining | | Excellent restaurant food and service |
| Cabin / Stateroom | | Adequate size and always very clean |
| Service and Staff | | Steward was wonderful! |
| Entertainment | | Will not sail Carnival again |
| Children's Programs | | Don't know anything about this |
| Onboard Activities | | Not much to do. Not big on baking in the sun or getting drunk. Shows were offensive so we stopped going after the second day |
| Destinations and Excursions | | Had awesome excursions |
Port Ratings

Click table then swipe to view all columns.
Tip
Room service for breakfast is terrific