Can't get enough!
Sail Date: March 08, 2015
This is my 3rd time on the Allure of the Seas and I just can't get enough!! The friendliness, professionalism, service, cleanliness, food & germ-prevention all phenomenal!! I was able to get a good deal on a balcony room and it was worth every bit. We chose to stay local in 2 ports and do an excursion in 1 port. The ports are whatever you make of them. If you want excitement, you'll find it, that's for sure..... Glad to see some changes on the ship, all for the better. Always impressed! LOVE, LOVE, LOVE IT!!!!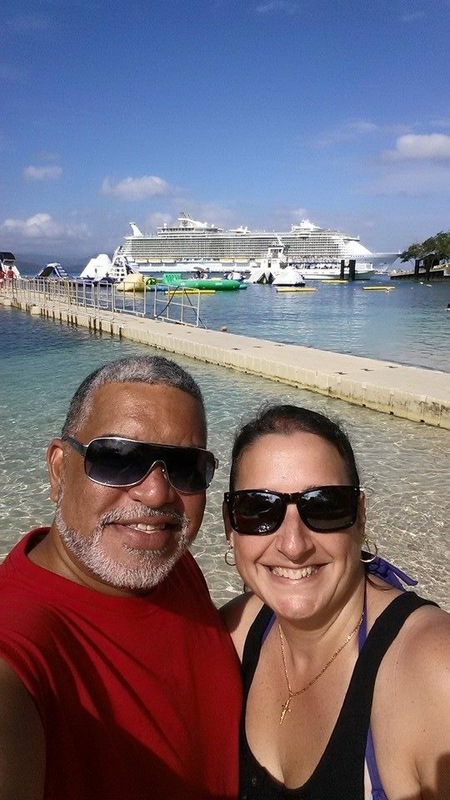 Category Ratings

Click table then swipe to view all columns.
| | | |
| --- | --- | --- |
| Ship Quality | | I can see wear & tear in some locations but it seems to be kept up well. |
| Food and Dining | | Ate in all inclusive locations as well as specialty. Food & service top of the line! |
| Service and Staff | | Everyone appears to have passion in thier jobs. |
| Entertainment | | Always top of the line but I'm ready for something new the next time. |
| Children's Programs | | Had a chance to stroll over to childrens areas for talent show. Amazing! I would recommend! |
| Onboard Activities | | Just not enough time or energy to engage in everything offered! |
| Destinations and Excursions | | It is what you make of it. I enjoyed Eastern more than Western. |
| Cabin / Stateroom | | Although I was able to get a decent rate, wish it was more affordable so I can do it more often..... Wonderful feeling having balcony breakfast delivery. Wouldn't want anything less than a Balcony Stateroom. |
Port Ratings

Click table then swipe to view all columns.
Tip
Reserve for events ahead of time and if no reservation, get there early. Bring plenty of cash for the ports and extra tips. Staff deserves a lot more than I'm prepared or able to give.