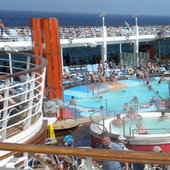 Upcoming Cruises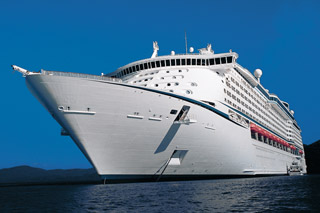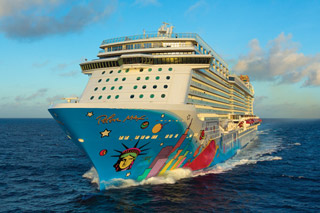 Past Cruises
May 2018 - 14 Night Great Land Explorer (Seattle Roundtdrip) Cruise on Zaandam
14 Day Alaskan Cruise
2018 Alaska Cruise Log May 19 Saturday- We flew out of Green Bay to Seattle, with a layover in Minneapolis. No delays. We arrived in Seattle on schedule and so did our luggage. A quick call on the courtesy phone and the shuttle was here to take us to La Quinta, our preferred motel. Nice room with a view of pine trees. May 21 Monday- To the ship! Starting our 14 day cruise on HAL Zaandam, round trip to Alaska. We had a 1:00 embarkation time, but the car to take us to the pier arrived early, so we were at the port by 11:45, all checked in by 12:15 and in our cabin by 12:30 (They weren't supposed to be ready until 1:00. Outstanding! Weather, sunny and in the 70s. May 22 Tuesday- Sea day. Chance to explore the ship. Mostly cloudy in the 50s. First glitch. We went for the breakfast buffet. Food looked good. The way they serve it is not. Generally with a buffet, you take a plate, stand in line and select your food when you get to it. Here they have serving stations. One person want scrambled eggs and bacon, you need to be there at just the right time, because quantities are limited. Choppy seas this morning. Gala Event tonight. We have Open Seating and were placed with two really nice couples. It is fun to meet new people and learn about their cruising experiences. The performer tonight was a guitarist, who was excellent. His parents bought him a Les Paul guitar when he was 11, for winning a guitar competition. May 23 Wednesday- Ketchikan. They get over 200" of rain a year and it was raining when we pulled in to port. Temperature in the 40s. It stopped raining and cleared up somewhat by the time the passengers could go ashore. May 24 Thursday- Sea day today as we head into Endicott Arm. Temps in the low 40s and not likely to get any warmer as we head to the glacier. We have eaten most of our meals in the buffet, so far, which means usually being seated next to other passengers. I continue to be impressed with the friendliness of the people we have met. We went to see the magician tonight. Very entertaining. He didn't bring his A game, but he seemed to be going more for the comedy. We were in the balcony seating for the guitarist and the way they have the seats laid out is really neat. Seatings for two even though they are all together. The lower seating, where we sat for the magician, is much smaller and more like you expect in terms of seating. May 25 Friday- Gloomy morning in the 40s here in Juneau, the capital of Alaska. Beautiful city, with lots to do. This is a good thing, since we are here from 8 am to 10 pm. One thing it looks like we will not be doing, unless it clears up, is the tram. It takes you to the top of the mountain where you have a really nice view of the surrounding area. We have done that previously. Another activity that is well worth the trip, is the Mendenhall Glacier, which is about 14 miles away. We have done that previously, both times we were here. There is also whale watching and this is a great time of year to see them as they eat as to get ready for their trip to Hawaii. We were told, on an earlier excursion that they do not eat on the way. What we do plan on doing today is going to the State Office Building to see the 77 year old Kimball Pipe Organ. There is a free concert at Noon on Fridays. May 26 Saturday- I would tell you what the weather is like, but if you have been reading the updates, you already know. Add wind to the rain and cold. Still, we found out it is in the 80s and 90s back home and this is preferable. Today we are at Icy Point Straight, Hoonah, AK. This is a new port for us, so we can learn about it together.. It is mostly woods, like we have back home. Pretty quick day in port as we sailed at 2:00. About 4 hours out we passed a yet to be identified glacier and there was enough sun to get a picture. Shortly thereafter- rain mixed with snow! The Captain warned us of rough seas and he sure was right. BTW, the ship has 12 elevators, 4 each aft, mid and forward and they seem to be fairly quick. May 27 Sunday- At Sea Day today. Temps in the 40s, now there's a surprise. The sea is fairly calm and the clouds show signs of breaking up. On our way to Anchorage, which will be the midway point in our cruise. Pretty day today. Even have some sun. Okay, here goes my one and only RANT (hopefully). We have been on 23 cruises. Not a lot, by many standards, but enough to know what to expect from the wait staff. We like Anytime Dining. It has a lot of advantages. We almost always are able to make reservations and sit in a desired area, and the service has almost always been very good or better. The service in the MDR, for this cruise has been far short of what we have come to expect. It is like we are treated as second class citizens compared to assigned seating. We have had 3 different wait staffs in the MDR and all have been the same. I mentioned earlier that staffing might be a problem, and this could be, but they don't even do basic things like clear the crumbs off the table cloth or fill your water glass without being asked. And the service is much slower even than the leisurely pace you expect. The band went around playing to the assigned seating guests, but never came to our dining room. In contrast to this, the wine stewards have been terrific! If we had the same one throughout, he would be getting an additional tip. We like tipping extra and it is rare that the wait staff and a bartender or two do not get an extra tip. Not yet on this cruise. It has been a very good cruise so far, so don't let the rant get to you. It turned out to be a beautiful day today and we are getting lovely views of the snowcapped mountains. We have one excursion tomorrow, The Big Swig! Limited to 12 people and they still have 5 spots available. May 28 Monday- We have broken a pattern. The sun is out and temps are in the 50s. Our plan is to go into town this morning to do a little shopping and then do the Big Swig excursion this afternoon. The area is secured, so the only way off the pier is the free shuttle. The Big Swig was quite a tour. We toured 3 breweries, The King Street Brewery, Land Of The Midnight Sun Brewery and Resolution. At King Street, we got a lengthy explanation of the different hops and barleys they use and why. They also explained why certain regions use certain grains. It is because of the mineral content of the water in those regions. Of course, while he is talking, we get to be drinking. Midnight Sun is the 2nd largest craft brewer in the state and Resolution one of the smallest. If you appreciate beer, you should appreciate this tour. It is a privately owned company. Just one guy and a part time employee. When we got back to the ship, we went to see comedian Mark Pitta. Very funny and clean. May 29 Tuesday- Mostly cloudy, windy and in the 40s today. We are in Homer and will be doing the Best Of The Bay boat tour. There is a free shuttle to take us to the other side of the Spit, where all of the shopping is, but to actually go into Homer costs $15. The Best Of The Bay tour is rated more difficult because it is a pretty long walk to the boat and a fairly steep ramp to get to the dock. What we saw was lots of sea otters and puffins close up We also saw several Eagles and even mountain goats. There were also birds that looked a lot like penguins, but were able to fly. Very nice tour. The weather made a turn for the worse as we got back, so the afternoon tour probably won't have it so comfortable. May 31 Thursday- I forgot to tell you yesterday about the eagles on Kodiak. They were everywhere! Today we are doing Hubbard Glacier, the largest tide water glacier in North America. It is in the 40s and will be getting colder as we approach the glacier, but the sun is reflecting off the water, so I have high hopes. This, boys and girls, is worth the price of the ticket. Cold and windy to start the day. The sky is mostly sunny and the scenery is beautiful, so just throw on an extra layer and go sit out on the balcony. O. June 1 Friday We are in Sitka today until 4:00. Docked right next to the NCL Jewel. Temp is 49 degrees, with a high of 56 expected. June 2 Saturday- Sea Day. June 4 Monday- Disembark. Disembarking and Customs was a breeze. We stayed in the stateroom until our tag color was called and had no trouble leaving the ship and getting our luggage. A taxi was right there to take us to the hotel. We had checked in online yesterday and they had a room ready. Perfect view of the Space Needle!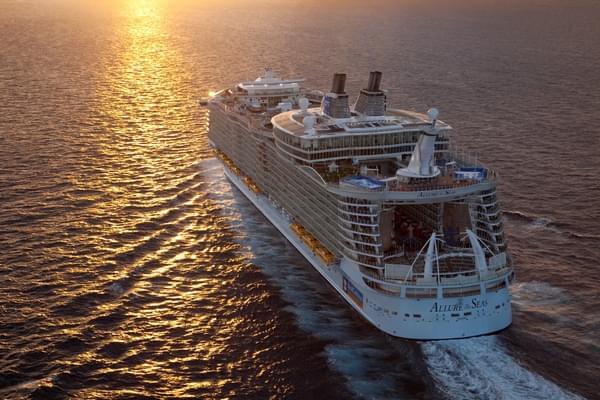 February 2017 - 7 Night Western Caribbean (Ft. Lauderdale Roundtrip) Cruise on Allure of the Seas
Very Large Ship!
2017 CRUISE ALLURE OF THE SEAS Sun. Feb 19- Embarkation Day! We got to port around 12:30 and were on the ship by 1:00. Our cabin was ready already and or luggage came shortly after we got there. They mixed up our drink packages so we had to stand in line at guest services to get it straightened out. They also changed the time for one of our excursions to one we do not want so we will have to cancel that. We had supper at the Windjammer buffet. Quite an assortment of food to eat. Highlight of the night was the Ocean Aria water show. Fantastic blend of talent and humor! Mon Feb 20- Sea day! The food has been very good. I hope the service improves, because it has been a disappointment. We had breakfast at the Windjammer, which is their buffet. Whatever you like for breakfast, they probably have it there plus some great tasting food you never heard of. Coffee is really good too, which is not always the case on a ship. We are not the types to sit by the pool so we walked around, checked out the shops and took some pictures. Highlight of our day was going to a wedding reception for friends of ours. We went to supper and have never seen a main dining room look so disorganized. They apparently overbooked for our time slot, so they shuffled us off to a different dining room. The server seemed friendly enough. Apparently her assistant was off doing something else, which made for more work for her. She whisked my cantaloupe away before I was done with it and my lobster bisque as well. We didn't see any wine servers so we asked her to flag one down but she didn't do it. Asked again and she took our drink order. Impossible to know if it was her fault or the wine server. The staff couldn't seem to stay out of each other's way. After supper, we walked around to a couple bars. Tues Feb 21- Cozumel. We stayed on the ship as we have been to Cozumel several times. They love to barter there. In 1998, I had to give up a Packer cap in a deal. We found a good server, Michael at the Pub. Unfortunately he wasn't there later when we went to see the guitar player. We also listened to the brass quintet in Central Park. Wed Feb 22- Sea Day. Good thing because I am not feeling too well. Also cold and rainy day. Not much to report as we didn't go to any shows. The guitar player we found had the night. Because of the rain, the concert in Central Park was moved to a place where it was too loud and no place to sit anyway. Food continues to be very good. Overall service, except for our cabin steward continues to be mediocre with a few bright spots here and there. We called it a night fairly early. Thurs Feb 23- Falmouth Jamaica. In port with Independence Of The Seas. They really have this port laid out pretty nice. Lots of shops like Diamonds International, but also little kiosks where you can watch the craftsmen work and buy local products. And of course, Margarita Ville! Formal night. Things are looking up in terms of service. We went to the dining room we are assigned to and had a very good waiter, Ronaldo. We explained to him our problem from Monday night. He told the hostess and she came right over. She arranged for us to have Ronaldo again tomorrow night. Same table too. Also, the bar server, Dane, was very good. Too bad it took us to day 5 to find these guys. We went to see the main show, which was an acapella group. They are very talented, but it wasn't our kind of music, so we left after two numbers. We ended up at the Bow and Stern to listen to the guitar player. One of the few people on the ship we have tipped extra. Fri Feb 24- Labadee. We stayed on the ship and took lots of pictures. Much less crowded that way. The Entertainment tonight was called Blue Planet. Lots of music and dancing. Again, not what we usually like so we went back to the Bow and Stern to listen to the guitar player. He appears to have developed a following as it was more crowded than other nights. Sat Feb 25- Last day of the cruise. Packing day. We went to see the ice show in the afternoon and it was terrific! I am glad we saved it until last. Our cabin steward, Kusnanto, has been very good. We prepaid our gratuities and he is the only one we wanted to tip extra of the service staff. Sun Feb 26- Easiest disembark ever. They now have a mobile app for Customs. Fill out your information on the app and then Customs just scans the barcode. Taxi to the airport was a breeze as was our flight home. In summary, we had a great time on a beautiful ship. It was a bigger ship than we feel comfortable with. Our next RCI cruise will undoubtedly be on a smaller ship.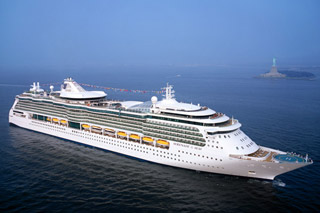 February 2015 - 7 Night Bahamas (New Orleans Roundtrip) Cruise on Serenade of the Seas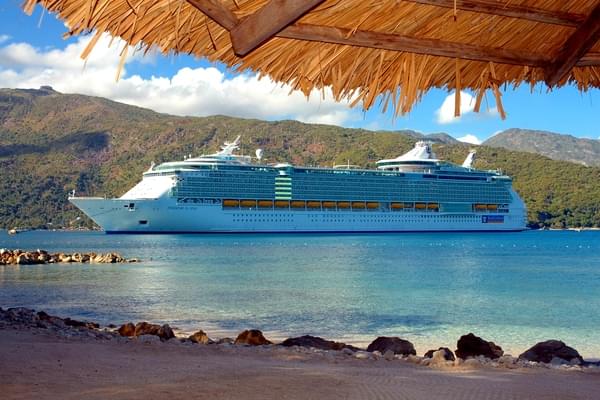 January 2014 - 7 Night Eastern Caribbean (Port Canaveral Roundtrip) Cruise on Freedom of the Seas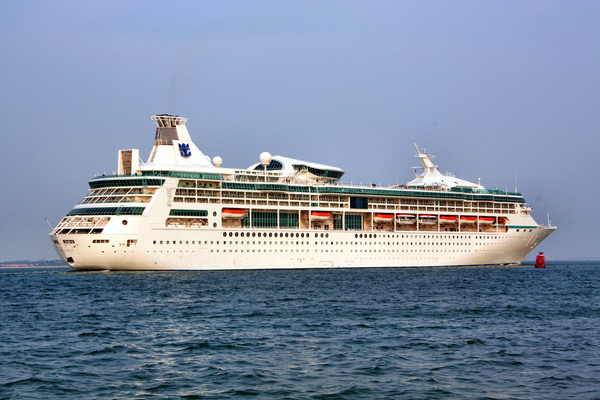 June 2013 - 11 Night Ultimate Scandinavia & Russia (Copenhagen to Stockholm) Cruise on Vision of the Seas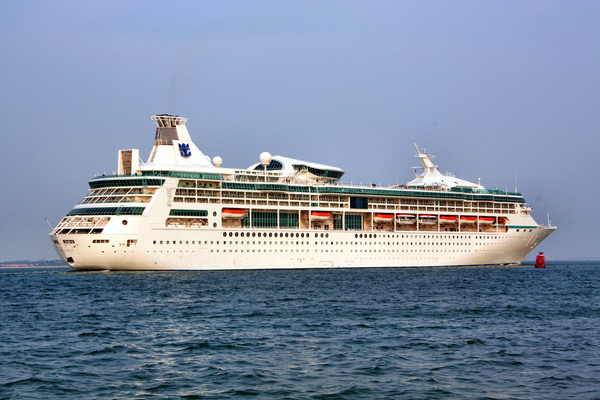 June 2013 - 11 Night Arctic Circle (Copenhagen roundtrip) Cruise on Vision of the Seas
Cruise Tips
Zaandam
We only ate in the MDR 3 times because of the poor service.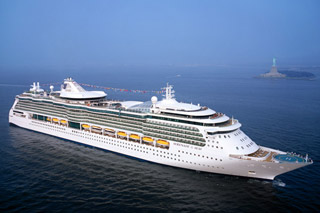 Serenade of the Seas
Lounge entertainers and guest entertainers were excellent! Main entertainment just average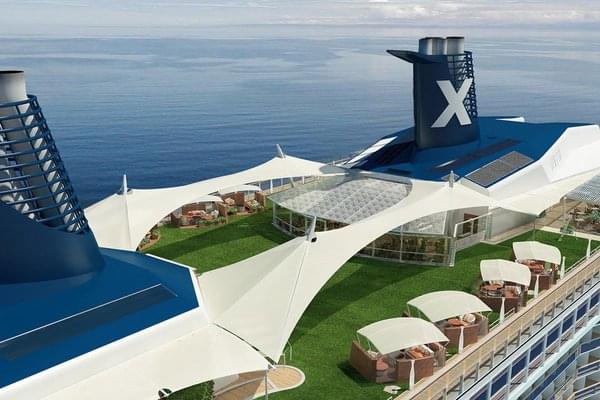 Celebrity Reflection
The comments about the entertainment, apparently no longer aply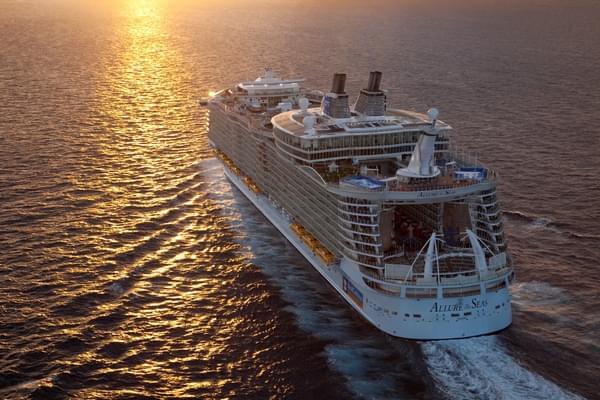 Allure of the Seas
Try Park Cafe When you embark.