Where did towel animals come from?
This topic has been archived due to inactivity and closed to further replies.
Where did towel animals come from?
Quick question: What cruise line started using towel animals first? Which towel animal is your favorite?
21 Answers
Gotta love the towel animals!
We got towel animals on our first cruise aboard Carnival back in 1996. I don't think we ever saw one on any other cruise line until much later.
It's a towel animal poker party! This was in our friend's cabin aboard Carnival's Celebration way back in January 1998. (Our steward changed our animal each night but theirs just kept adding more!)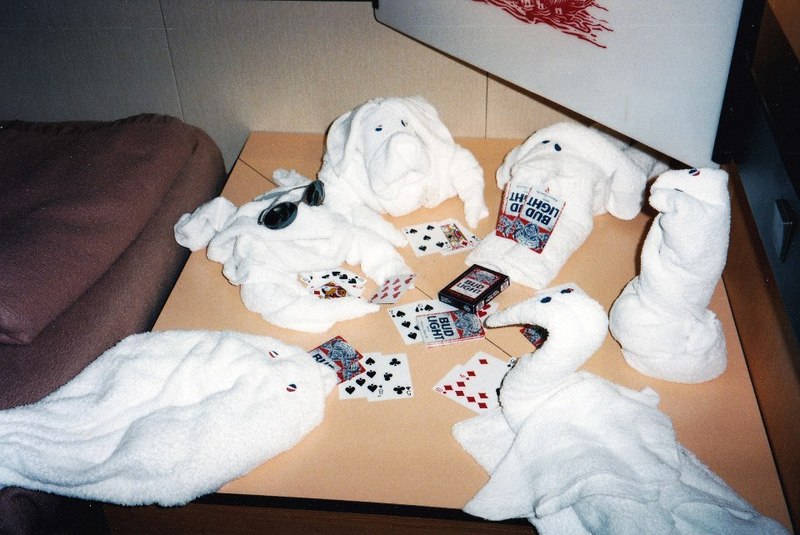 We named this guy "dogman". We didn't notice him until we'd been in the room for a few minutes and he really startled us! From Carnival Sensation, February 2013.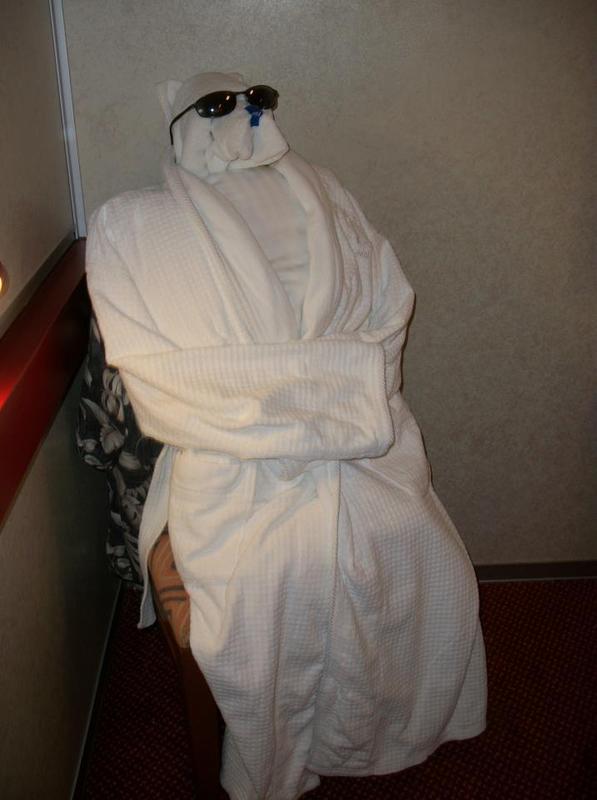 This is an alligator carrying a mouse in its jaws (you can see the mouse better in the mirror). From Norwegian Pearl, November 2011.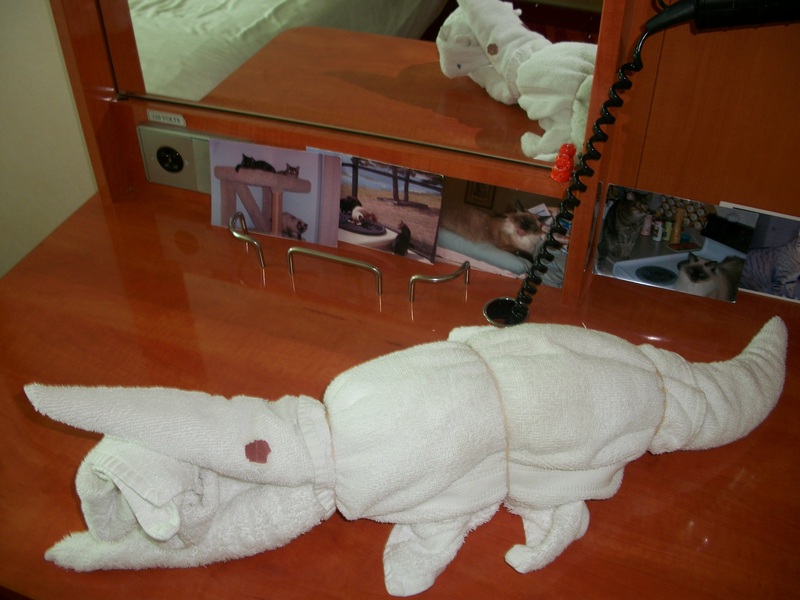 I've seen people complain when they don't get them. Truthfully, not all of the stewards know how to make them. Especially the new stewards. The first thing they have to deal with is time management and cleaning the cabins.
the monkey is our favourite, if only because when you walk in, it's hanging from something.
Party animals on the Carival Elation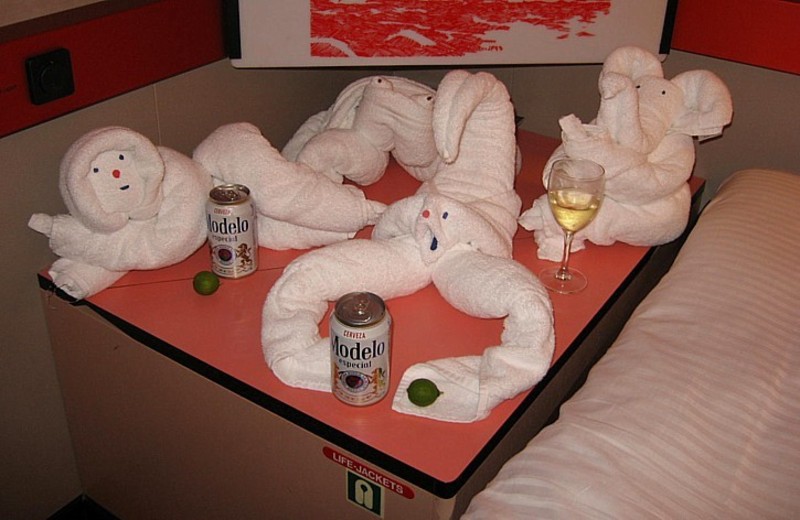 Modelo ?
thats towel animal cruelty
BAK1061, whats wrong with Modelo?!
This one is one of my faves (from a Ship Mate App user).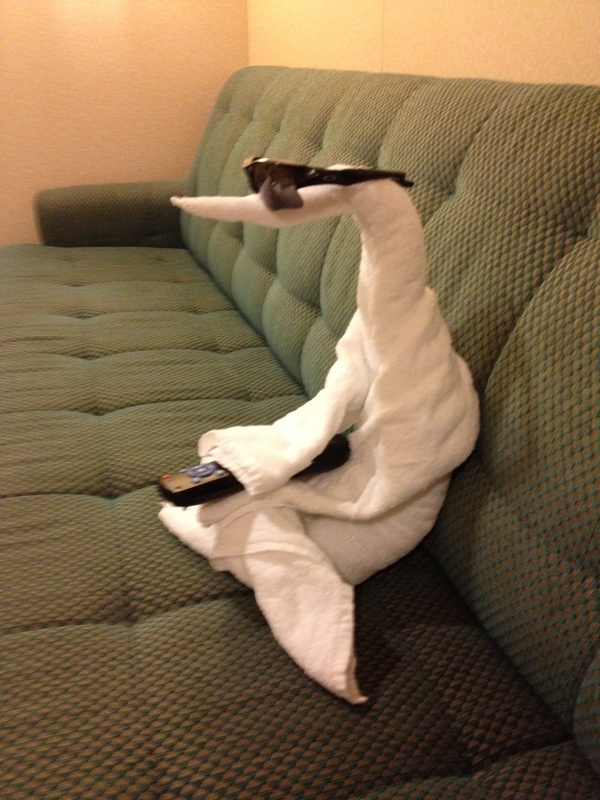 We've even gotten towel animals aboard European river cruises! This one's a snail from AmaDolce, December 2011. Those are mini shampoo bottles used for big blue eyes!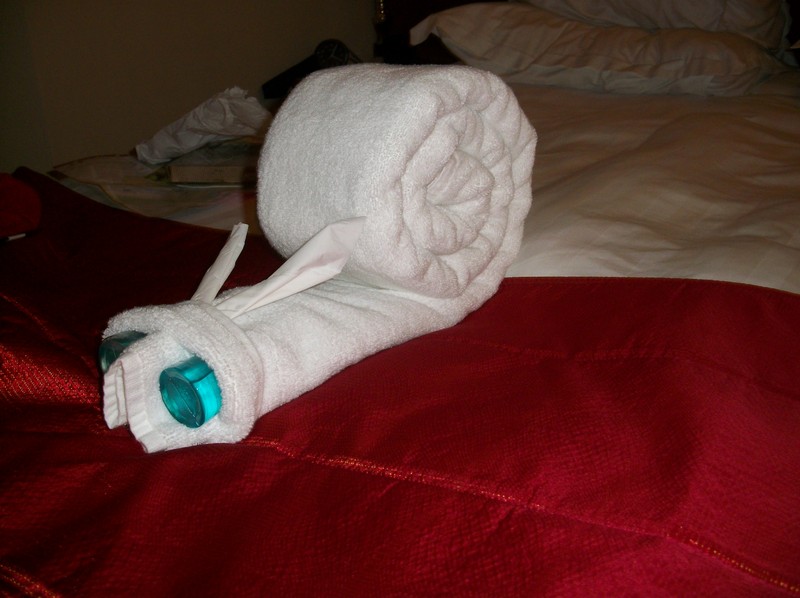 On the balcony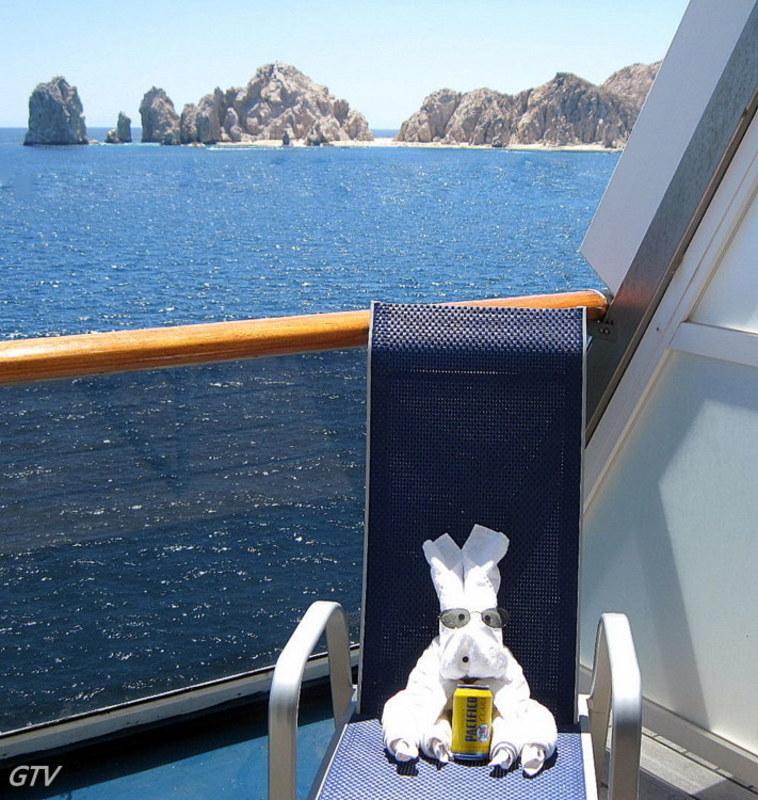 Showing 1 - 10 of 21 Answers