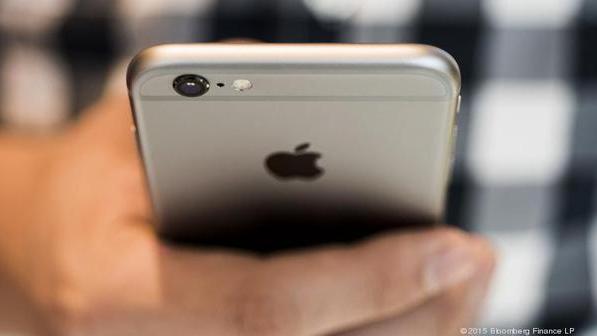 Enlarge
Apple is facing a lawsuit for not implementing a technology that could have prevented a… mo
A distracted driver has sued Apple over a fatal car crash involving FaceTime.
The plaintiff filed suit in a California court in early December in regards to a road accident that occurred on Christmas Eve in 2014. The driver was " distracted while using the 'FaceTime' application on an iPhone 6 Plus during the operation of his motor vehicle," and hit the back of a stationary vehicle while going 65 miles per hour, per the court documents obtained by AppleInsider.
Bethany and James Modisette were the two adults in the vehicle along with their two children — Isabella and Moriah. The whole family sustained serious injuries, but 5-year-old Moriah died of her injuries in the hospital.
Apple was sued for not implementing a technology that could have prevented the driver from using the app while driving. The Cupertino-based company applied for the patent on the technology in 2008 and it was granted in 2014, but Apple had not implemented the block at the time of the crash. The technology would have locked "out the ability of drivers to use the 'FaceTime' application on the Apple iPhone while using a motor vehicle," per the court filings.
Since Apple did not employ the tech, the plaintiff is accusing Apple of contributing to the injuries of the family and the death of the child.
Join the conversation: Follow @SVbizjournal on Twitter, "Like" us onFacebook and sign up for our free email newsletters.
The family's lawyers wrote that the company's "failure to design, manufacture, and sell the iPhone 6 Plus with the patented, safer, alternative design technology already available to it ... and failure to warn users that the product was likely to be dangerous when used or misused in a reasonably foreseeable manner ... rendered the Apple iPhone 6 defective when it left defendant APPLE INC.'s possession, and were therefore a substantial factor in causing plaintiffs' injuries and the decedent's death."
It remains to be seen if the court will hold the company or the driver liable for this accident, but in the future it seems that distracted driving will be a personal responsibility issue. California is implementing a new law on Sunday that says that drivers will no longer be allowed to hold their cellphones in their hands for any reason, including to use a phone's apps.
"The whole idea is you don't have the phone in your hand, period," Assemblyman Bill Quirk, D-Hayward, author of the new law, said per the Sacramento Bee.