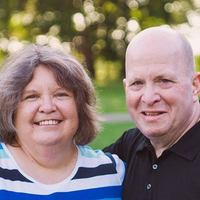 akaGrandmaJo
Bowling Green, KY
Joined 11/2013
Married for 37 years with three daughters, two sons-in-law, two granddaughters (19& 4) and three grandsons (6, 6, and 3). We most often travel with our youngest daughter who is single, but my brother has joined us for the last couple of cruises. We are fostering his cruise addiction so we won't be left alone when we get another son-in-law :) The ocean has always fascinated me and it allows me to turn loose of all my cares and worries and enjoy a bit of peace and quiet.
Upcoming Cruises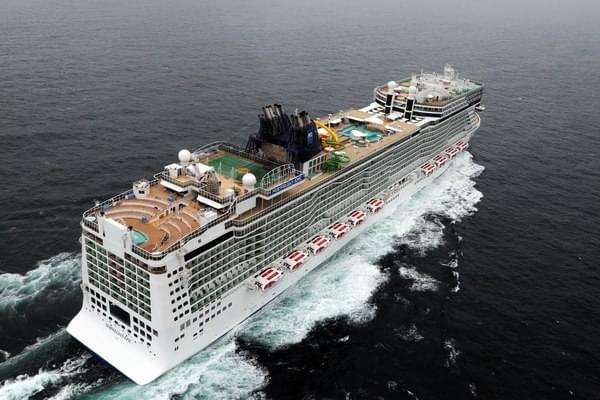 Past Cruises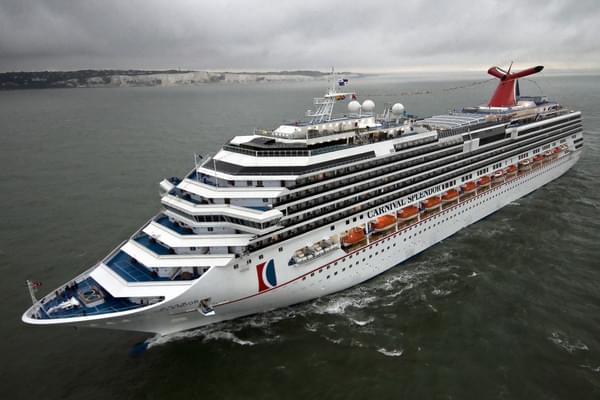 July 2017 - 7 days on Carnival Splendor
Great cruise
Great cruise, great ship. Don't let the negative reviews scare you--sail her and decide for yourself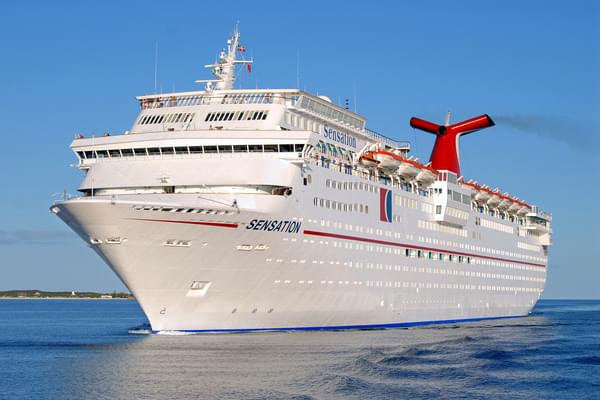 January 2017 - 5 Night Eastern Caribbean (Miami Roundtrip) Cruise on Carnival Sensation
Carnival Sensation Jan 16, 2017
Another fantastic cruise :)  We enjoy the older ships--they feel relaxing and comfortable, just like home.
Crew was awesome as always.  These folks bend over backwards to make us happy, and we appreciate all they do.  There was a call for the emergency response team to the crew quarters on our first morning at sea.  When we got home, we learned that a maintenance worker had a heart attack and passed away. There were somber faces and things were a little disorganized early in the morning, but by afternoon crew was cheerful and friendly as always.  Can you imagine having to do that at your workplace?  These folks are amazing.
Food was good, service was awesome,  The only thing sorely lacking was shows at night.  There were only a couple of shows and they were at later times, so we didn't attend.  There weren't many comedy shows, and again they were all later, so none for us.  Karaoke was the order of the day.  I enjoy going once, maybe twice, but then the divas and wannabes take over and it's not fun for us to watch anymore.
Would we sail on the Sensation again?  In a heartbeat.  Next time, we will take a game or some cards and have fun and maybe make new friends.  Sometimes it's good for us to have to entertain ourselves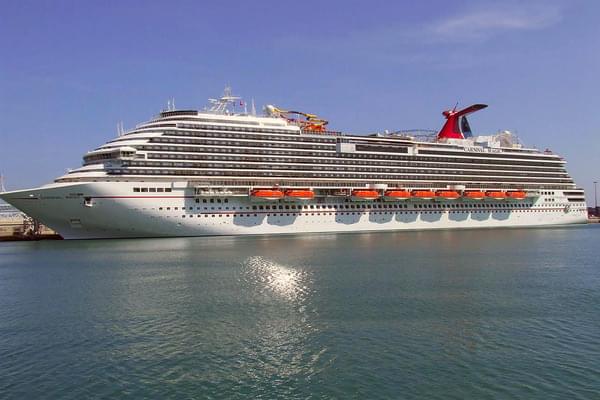 September 2016 - 7 Night Eastern Caribbean (Port Canaveral Roundtrip) Cruise on Carnival Magic
Carnival Magic Eastern Caribbean 9-17-16
Another awesome cruise.
Magic was a beautiful ship.  Crew was amazing. 
We were not a fan of Cruise Director, Dr. E (Everson Beville).  His good morning song was grating on the nerves after a couple of times.  Entertainment was not up to par with previous cruises, with the exception of family friendly comedy which was the best we've seen on any of our cruises.
We had a cove balcony, 2248 which is the first port side cove. It's our favorite cabin, and we loved the location.  We were so close to the water, and it was very quiet. 
There were more rude cruisers this time than we have previously encountered.  Fewer kids, and they were all pretty much well behaved.  There were several adults who suffered from Entitlement Syndrome
  We did meet a number of very friendly folks and didn't let the others bother us.
Food was good.  Guy's Pig and Anchor BBQ was awesome!!  The meat is served without sauce--you go to a sauce station to fix it to your liking.  Lines were long, but they moved quickly.
St Johns was absolutely breathtaking.  Amber Cove was great, as were San Juan, St Thomas, and Grand Turk. 
We had a bad experience with the tour operators for St Thomas.  Beach time was cut short, snorkeling equipment was an extra fee (not made clear in the description), and rentals were limited to 15 minutes to 45 minutes since the concession was closing for the day.  We were dropped at the dock for the return ferry with no instructions as to where to wait.  Our ferry (last one of the day) was about 20 minutes late, and we weren't told anything until about 5-10 minutes before it arrived. It left us all wondering if we were going to be left stranded.  The ship was late in sailing, but they waited for us since we booked through Carnival.  Several were going to ask for refunds.  We didn't ask for anything since we weren't interested in snorkeling and we did enjoy the island tour and our time at the beach.  I did, however, make a complaint at guest services so they would know the operator did not deliver what was promised. 
We had near perfect weather and enjoyed our cruise, as always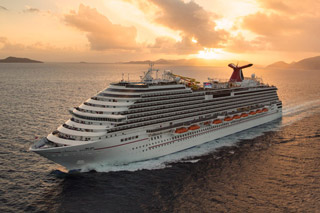 February 2016 - 6 Night Western Caribbean With Carnival Live (Miami Roundtrip) Cruise on Carnival Breeze
Carnival Breeze Feb 21
Carnival Breeze 6 day cruise
Itinerary:  Jamaica, Cozumel, Grand Cayman
Cabin:  Cove balcony 2273
We loved the Breeze.  We stayed in our first cove balcony, and really enjoyed the cabin.  It was the first Starboard cove.  Location is important with these cabins.  The aft coves are under the galley and reported to be very noisy.  Ours was quiet, and you just can't beat being that close to the water.  The balconies don't get direct sun, but that was a plus for us.  
Menu was American table, our second experience with the "new" menu.  We really like the choices, and never had a problem finding something we wanted to try.  We prefer YTD, since we don't like having to be on a schedule when we are on vacation.  
The ship has most of the 2.0 bells and whistles.  There were long lines for shows and restaurants at times, but it didn't take long to figure out the best times to beat the crowds.  
CD was Mike Pack.  He really added to the fun onboard.  He is one of only two CD's who we actually noticed on our cruises, the other being Jaime Dee on the Sunshine.  There was always something to do, but also plenty of places to enjoy some peace and quiet.
One of our favorite activities onboard is people watching on the Lido.  There was plenty of seating as long as you didn't mind not being close to the pool.  
Great ship, great cruise.  Within a week after coming home, we booked our upcoming Sept cruise on her sister ship, the Magic.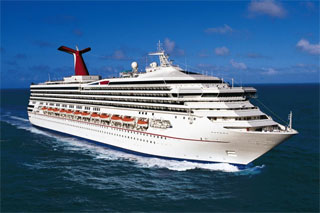 September 2015 - 5 Night Western Caribbean (Galveston Roundtrip) Cruise on Carnival Triumph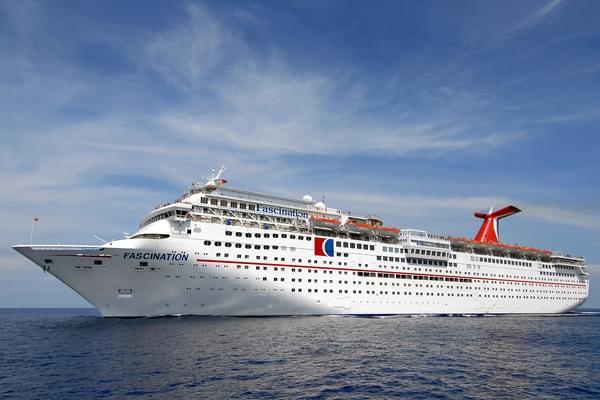 June 2015 - 5 Night Bahamas (Jacksonville Roundtrip) Cruise on Carnival Fascination
Cruise Tips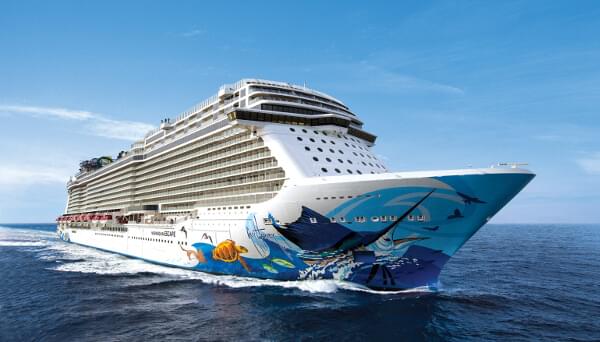 Norwegian Escape
If I were elderly or mobility challenged, I would probably consider another ship due to Escape's size and the number of elevators.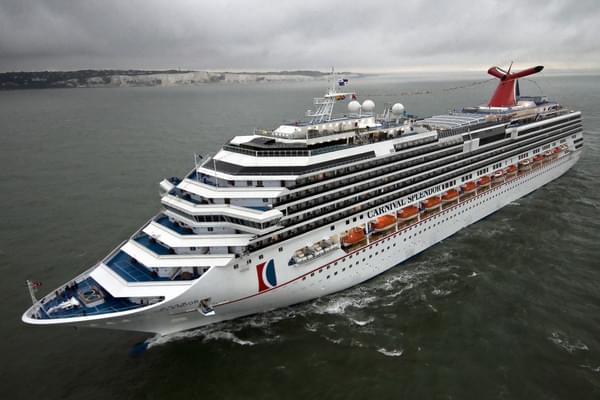 Carnival Splendor
Don't worry--the pink will grow on you
Re-routed to Ocho Rios. Enjoyed our Beach excursion and City tour.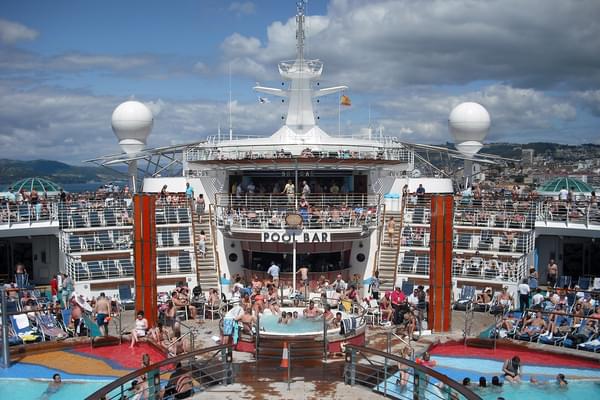 Independence of the Seas
Get ready to enjoy yourselves :)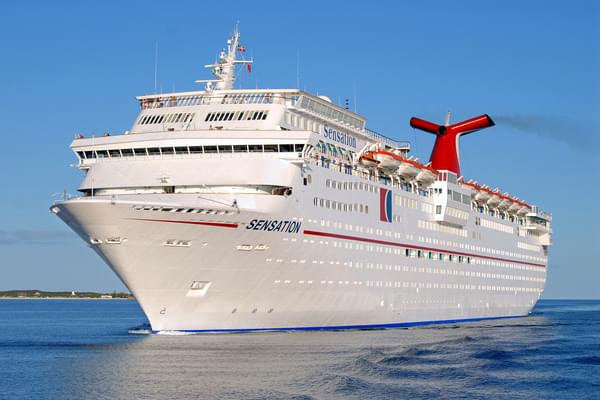 Carnival Sensation
Don't miss the open dining area behind the Lido. It's one of our favorite spots on the ship.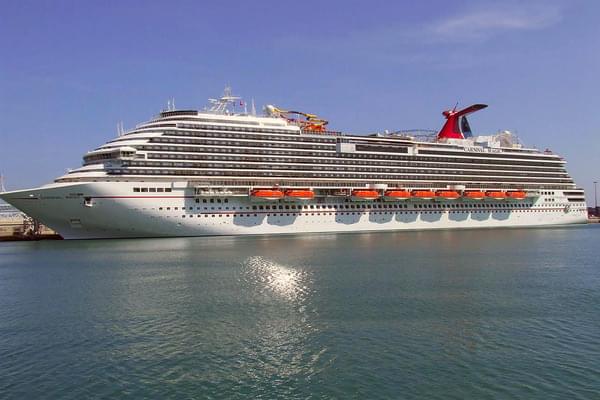 Carnival Magic
Try the cove balcony.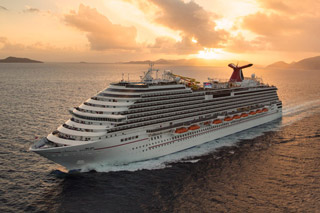 Carnival Breeze
Try the cove balcony, but be sure not to book one under the galley.