A Mixed Bag - To Put it Nicely...
MSC Divina

Cruise Review to Caribbean - Western
---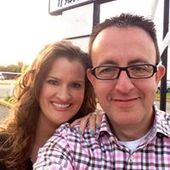 Experience: 7+ cruises
Review: 1
Helpful Votes: 5
7 Night Western Caribbean (Miami Roundtrip)
Sail Date: August 02, 2014
Ship: MSC Divina
Cabin Type: Balcony
Traveled As: Family (older children)
Reviewed: 3 years ago
Review Summary
There's so much to say, and since we just got back this afternoon from the cruise, I wanted to write this review as quickly as possible so we do not leave anything out.
First of all, the embarkation was a complete disaster. Now, before I go farther, it deserves to be said that there was a gas leak in the terminal the morning we were to board, and as a result, the ship and the terminal had to be evacuated. That meant the still-remaining passengers from the week before had to leave the ship, then return, and then leave again. So, those individuals did not get completely disembarked until mid-afternoon (around 3:00 p.m.). The ship had to be turned around for the new passengers, so we didn't get on board (and we were towards the "front" of the line) until close to 4:30 p.m. For the record, we looked out at the line several times throughout the day, and there were still passengers coming aboard close to 7:30 or 8:00 p.m. I cannot imagine how horrible that would have been. Our main complaint, since MSC Cruises could not control a gas leak, was that they didn't give any information at all to those waiting in line. We heard NOTHING about what was happening, other than from other customers who were also waiting in line. We heard absolutely nothing from MSC during that time in line about what the process was which was unfolding in front of our eyes. Needless to say, it was a nightmare.
Note: A part of the embarkation process most definitely involves the delivery of the luggage to our rooms. By 1:00 a.m. the night of the sailing, our luggage still had not been delivered to our room. After calling twice and getting nowhere, my son and I went to the lost and found. Sitting there, with the MSC TAGS IN FULL VIEW was our luggage. I asked the customer service personnel why the luggage was just sitting there, and they had NO explanation. Again, the tags were in perfect view, right where they were supposed to be. It's as if someone was just lazy and didn't take the time to deliver the bags to our room. The customer service person said she would find out why this had happened, and that she'd call me back. I never heard another word from them again. Not. One. Word!
Our cabin (11247), and our sons' cabin (11241) were both fantastic. Ours was a balcony and theirs was a few doors down, and was an inside berth. The rooms were SPOTLESS, and our room steward was the best we've experienced in 13 cruises. He really did an awesome job, and was one of the few highlights (from MSC) of this cruise for us. He really, truly took good care of our rooms each day. The rooms are beautiful, and they're very nicely appointed. Without a doubt, they are the nicest rooms we've ever had on any cruise ship. Our balcony wasn't huge, but it was big enough certainly for my wife and I to enjoy (and typically our two sons would stand out there with us a while each day).
There is most certainly a language barrier, which is pretty difficult to get past, on this ship. I mean, it is a TRUE challenge to overcome. It was quite difficult for our dining staff to complete our order properly because they simply didn't understand English very well at all. Most evenings our meals were incorrect. It wasn't that they didn't try (because they did); but rather, it was because they just didn't know. Honestly, I blame the company for this, not the workers. They've obviously not been trained well. Anyhow, the food was decently good, and we really don't have any complaints about the quality or taste of the food in the Black Crab or in the 14th floor buffets. The pizza was really delicious in the buffet area, and we enjoyed the great selection of breads and cheeses. I'll rate the food quality pretty high, because again, it wasn't bad.
The excursion experiences we had are OUTRAGEOUSLY BAD! In fact, we're going to be trying our best to get our money refunded (which they will not do on board - even though they booked us on an excursion for which we DID NOT SIGN UP. Now, we have to use more time to try to get this resolved because to the staff on board, we're outta sight, and outta mind). It was virtually impossible to get someone to return our MANY messages seeking assistance. My wife stopped by the desk 4 times, and she called 3 additional times, before finally getting a return call with the news that they would not be able to help us on board -- even though it was their mistake. We viewed a video at the Excursion Desk, along with their staff member, and told him that was the excursion we wished to take. The following day, our tickets arrived and 3 were of one excursion, and one was for another. We arrived the next morning to the meeting point, and brought to the attention of those there that the excursions were not the same. They told us which group to get into, and the excursion we went on was a complete and total JOKE! We paid $72+ for a ferry ride, shopping, a dirty public beach, and lunch in a cave. We were supposed to go on an excursion which including snorkeling in a cavern, not a Mexican buffet in a cave restaurant. Again, the language barrier reveals its ugly head!!! There's NO WAY IN THE WORLD we would have taken our 17 and 20 year old on an excursion like that!!! They were HUGELY disappointed, because we really had hyped up the trip to the cavern. Honestly, I'm still incredibly upset about this mistake on their part -- which they wouldn't even rectify. Stay tuned. I'll come back on here and update this if they actually own up to their mistake. We'll see!
The evening shows on board is the best we've ever experienced on any ship. Period! They are absolutely magnificent. Honestly, there are not enough ways for me to express how good those shows are. Our favorites were "Alice in Wonderland" and "Michael Jackson." We would have watched them over and over. Again, hands down, the best we've seen. Now, other parts of the entertainment need to be improved. For instance, many nights, we felt as though there was not really anything to do. We found ourselves missing the karaoke and the comedy shows which Carnival do so well. They had karaoke one evening, but since everyone else apparently felt the same way we did, the very large room was so full that there was no place to sit. Scores of individuals were just standing. It's our feeling that this is an area which definitely needs to be improved upon, if they are going to successfully attract Americans. We were glad we had the late dinner seating, because at least that gave us something to do until about 10:00. We hope they'll make some improvements in this area. We also missed afternoon gigs like the "Love and Marriage" show, etc. Those are lots of fun on Carnival.
I give them pretty high marks for their stores and snack venues. Prices are reasonable, and the quality is quite good. There's not a lot to be said here.
The Western Caribbean has its pros and cons, for sure. Grand Cayman is an absolutely beautiful place. We feel very safe there, and the beaches are awesome and very clean. The entire 7 Mile Beach area is great. The tender service from the ship (using their own lifeboats) was quite smooth. Cozumel was where the entire excursion fiasco took place, so there's not much to say here. We've never really found anything worthwhile to do there. Perhaps we will the next time. We had to go to Ocho Rios (rather than Falmouth) due to the storm (Bertha). In fact, our itinerary was changed around (days in 2 of the ports) because of the storm. Since we've been there before, we decided not to go back to Dunns River Falls. We do highly recommend it at some point, if you haven't been there. Anyhow, there's not much else to do in Ocho Rios, although the Margaritaville there is pretty nice. In fact, they found out it was my wife's birthday the day we were there, so they brought her a piece of the BEST key lime pie we've ever had. Great place. Stop in! Great Stirrup Key is beautiful! They have lots to offer families of all types, ages, etc. Our sons went on the wave runner tour, which they loved. My wife and I rented a very large raft. That didn't turn out that well, but that was our fault...haha. I'll save that story for another venue. Beware of the HUGE rocks in the beach area. It's very difficult to walk around in the shallow water on the beach because of the rocks. Water shoes would definitely be good to bring to this port. Lunch was great! They definitely need to improve one thing: Several people were passing out in line to return to the tenders because of the extraordinary heat. They need to provide water points along the way like some of the other lines do on their private islands. Even on the tenders there were people passing out. I highly recommend the water spots.
The disembarkation process was the fastest and best organized we've ever experienced. We would recommend the other lines observe the way MSC does this process, because it's almost flawless. We were off the ship in virtually no time at all. We grabbed a shared ride and headed to the airport (for $30 flat). We were at the airport in very quick fashion.
Again, our biggest complaints revolve around the excursion process; the language barrier; the "lost" luggage; and most certainly the lack of communication from the staff members when we needed help. MSC needs to improve on these areas. That's a fact! Like I said - this review is a mixed bag. There were some definite high points of this cruise vacation, and there were some areas they need to work very hard to improve. We hope they will! If they don't, they may have a hard time marketing to the US market long-term.
Ship Experiences
Food and Dining
Servers couldn't understand English very well. Order was wrong most evenings.
Onboard Activities
Need more to do in the evenings after dinner.
Entertainment
Best evening shows ever. No comparison!
Service and Staff
There is a terrible language barrier. The staff does NOT return messages.
Ship Quality
Beautiful ship.
Cabin / Stateroom
Our stateroom and steward were the BEST we've ever had. Ever!
Ship Tip
Evening shows are definitely worth experiencing. They're amazing!
Ports of Call
We went to a Miami Marlins game before the cruise. It was a great experience.
We actually went to Ocho Rios due to weather.
This is a beautiful place. We went to the Royal Palms beach resort for the day. Ride the city bus for $2 instead of a cab. Look for green or yellow stickers on the front.
Wear water shoes to beach. VERY rocky. Beautiful, but rocky.
Other Reviews Of This Sailing