Caribbean - Eastern Cruise Review
Carnival Victory cruise
Carnival Victory
Cruise Review to Caribbean - Eastern
Experience: 7+ cruises
Reviews: 4
Helpful Votes: 12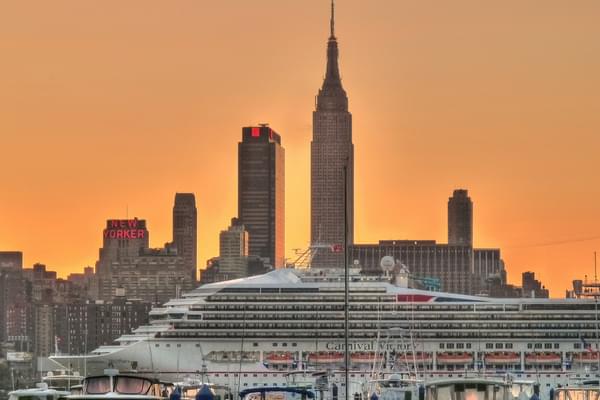 5 Night Eastern Caribbean (Miami Roundtrip)
Sail Date: May 26, 2014
Ship: Carnival Victory
Cabin Type: Inside
Cabin Number: 1332
Traveled As: Singles/Friends
Reviewed: 4 years ago
Review Summary
We arrived at about 9:30 in the morning on Monday 26, 2014.  We parked and ended up bringing our luggage aboard the ship (our cabin was ready by 12:30). We boarded about 11:45. We went to the Lido deck to eat lunch and then dropped our luggage off and changed into our bathing suits to go to the Serenity Spa area. Here is what we encountered on our cruise (beware…it is LONG)…

GREAT:

Dining room server PREVAL (Pacific Dining Room table 422) early seating was the BOMB (better than AWESOME).  He was the server that got everyone going on my last cruise (3-26-14) when he danced.  When I told him I "caught his vest" on the last night he said it wasn't him…but I said I had pictures and I can remember a great dancer…he blushed! This cruise he was just as good a dancer as I remembered…and he had our table in stitches with laughter at his antics. Joseph (assistant) was a great helper.

Our room steward was I Nengah, he took wonderful care of us (cabin 1332). My friend asked for a towel animal on her bed also…and he delivered each and every night!

The entertainment staff…Robert, Javon, Hannah, and Kevin. I met Robert and Hannah on my last cruise and fell in love with them…they are so wonderful with the guests and have a great personality! Javon was new since I was there and he is also a great host.  Those 3 interact so well together! Kevin was on his last cruise before vacation…When I was on the ship before he was the cruise director…I didn't know he was only an assistant…he was that good. I hope he gets his ship soon! Hugs and kisses to the entertainment staff and don't worry I did give them all a hug when I left! The assistant CD Stephanie and the CD Marcello were good too!

BAD:

I usually have NO BAD on a cruise…but this time…there was only one instance.

On our last day (Friday) we were in Nassau and we went to the dining room to have breakfast (9 am) and redeem our drink coupon, we ordered our breakfast and our drink.  Breakfast came in a timely fashion. Our drinks however didn't come until WELL AFTER we finished our breakfast. The server came and even asked us if we got our drinks…we told him no not yet.  All the tables around us had and were seated around us had gotten their drinks…we were still waiting.  By now it was after 10 am and still waiting…finally our table received their drinks except for me. The server came over and said the bartenders were very busy since this was the last day they can redeem the drink coupons. He did take down our cabin numbers. I have worked in the food industry and understand that there are busy times and you make sure you have the staff to cover for the occasion…this was an oversight and should have never have happened.  Finally I got my drink, I ordered a hurricane…it was a FROZEN drink …I questioned him when he brought it to me and said I don't think this is what I ordered…it comes over ice. He insisted that it was…I tasted it and it was not… it tasted like BANANA with NO alcohol in it. I brought it over to the Maître D stand and told the server that this is NOT what I ordered and to please bring me what I did order…a hurricane. He told us to have a seat and he would send someone to get my order.  He came and I asked for a hurricane again…he tried to tell us that the bar staff was very busy and he would be back. I told him I have waited over an hour for a drink that I was now running late for my outing in Nassau…we waited for about 5 minutes for the drink, which was delivered over ice and tasting correct with alcohol in it!  At dinner the bar staff came over and told my friend and I that we would receive a free drink…that was a nice touch and very welcome. It did take the sting out of being forgotten at breakfast.

The Ports:

Grand Turk:

We booked The Grand Turk Experience through Carnival.  It was a nice tour of the island with several stops one was the Salt House (I think) the other was the lighthouse at the other end of the island. We saw lots of donkeys and horses that were loose. The guide was great and very informative.  He gave a great talk about his island. The last stop was the beach that a shuttle would come every 30 minutes.  We didn't stay there only because we wanted to go to Margaritaville at the port and experience the beach and pool there with no issues of missing the shuttle by a few minutes and being late to port. That was a personal decision; others that were on our tour did stop and had a great time.

Half Moon Cay:

This is Carnival's private island.  This is a tendered entrance where you take a smaller boat in.  We were on the first tender in (thanks to be a Priority member). We walked to the pirate ship which is situated a short walk away from the "first" beach that you come to.  They had a BBQ lunch that was served that was really a surprise…when I was there a few months ago I didn't even know about it. There were ample amount of sun chairs and bathrooms were a short walk to the pirate ship. It was a wonderful day in the sun with a great beach.

Nassau:

We weren't in a hurry to get off in Nassau.  We went to Senor Frogs where we took pictures and had a drink.  We walked around to a few shops and the Straw Market. Then we went back to the ship to enjoy the "empty" ship syndrome that is always nice.  There were 3 (Sensation, Disney and Norwegian) other ships in port that day so as we were coming in from shopping 2 others ships were unloading passengers.

Food:

We ate on the Lido deck nearly every morning for breakfast. We had eggs, omelets, bacon, sausage, potatoes, grits…just a little of everything in the morning…whatever struck our fancy. Lunch was on the Lido as well, we had something from the deli, pizza station, chopsticks (their Chinese takeout window) and the inside of the Mediterranean buffet.

Every night we had dinner in the Pacific dining room.  We had a window table with other ladies which were nice.  The company was great. The food was good. The dessert was great. The only thing I could say about the dining experience was we couldn't see the entertainment…and that was SAD…we really would have like to see the servers sing and dance.  We had to get up and move to the main area and try to see without blocking others from the view. The only thing that saved us was we had PREVAL who was one of the performers…and he performed for us!

The shows and games:

They were awesome as usual.  We saw the Welcome Aboard Show, Vroom, and Living in America. All the shows were done well.

We didn't get to see the Talent show or the Love and Marriage show…we did see them on the TV when they replayed them.

Mixology Contest was fun.  I was a judge and my friend was a contestant. We had great fun that afternoon.

The Gender Showdown was hilarious! I was the team captain and OMG was it fun…especially the last part of the game where they read a story and each person a character they had to play, when they called your character you had to run around everyone and get back to your place…it was too funny. In the end the ladies won!

The Hairy Chest contest was a hoot.  We watched and for the FIRST time ever a man that had NO chest hair WON.  He had used his lady friends weave! WOW is all I can say about that!

Ice carving was something to watch…a huge block of ice being transformed into something else in the space of 15 minutes was great!

What you can't help:

Rude people in the Priority Lounge…when we were brought to sign in for the first time at boarding…there was a lady who gave my friend a hard time for having a RED card.  I had already had my card read by the card reader…and moved ahead so others could do the same. My friend Dana pulled her card out and a lady behind her said in a rude voice…What are YOU doing here? Why are you in line with the Priority Line? I should be in front of you! My friend said nicely, I am here with a Priority member and I belong here also!

We had a great time and will go again…we are just aren't sure where yet!
Still not a fan of the ship itself but I did have a good time.
Ship Experiences
Food and Dining
Preval our dining server Rocks!
Onboard Activities
Entertainment
Service and Staff
Robert, Hannah, Javon, and Kevin entertainment staff...AWESOME!
Ship Quality
Cabin / Stateroom
Ship Tip
Ship seems chopped up...no grand entrance to the theater. But had a great time!
Ports Of Call
Drove into the port that morning
Did the tour...then hit Margaritaville beach and pool...best fun!
Half Moon Cay, Bahamas (Private Island)
Could have been on the beach all day...the BBQ was awesome also...lots of trails...someone with no direction skills could get lost.
Been several times...so it was ok...
Other Reviews Of This Sailing