Christchurch, New Zealand Cruise Port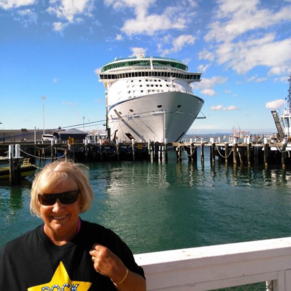 About Christchurch, New Zealand
Christchurch was founded in 1850 by members of the Church of England, who wanted a little bit of heaven on earth. They succeeded, and today the city takes great pride in its spacious layout and distinctive English-style buildings in elegant grey stone. The River Avon winds through Christchurch, along parks and gardens that cover one third of the city.
WilliamJ9
The photo opportunities on the City Sightseeing tour were outstanding!
Visited: Feb 28, 2007
AlexT4
Beautiful place that we loved. A trolley will take you around the main sites and give a history. Went punting, or a boat ride, which was wonderful and informative. Took a funicular up I guess a mountain for amazing views. Hint, take the funicular later in the day and then take a bus from there back to the ship. Easier than going all the way back to town.
Visited: Nov 21, 2008