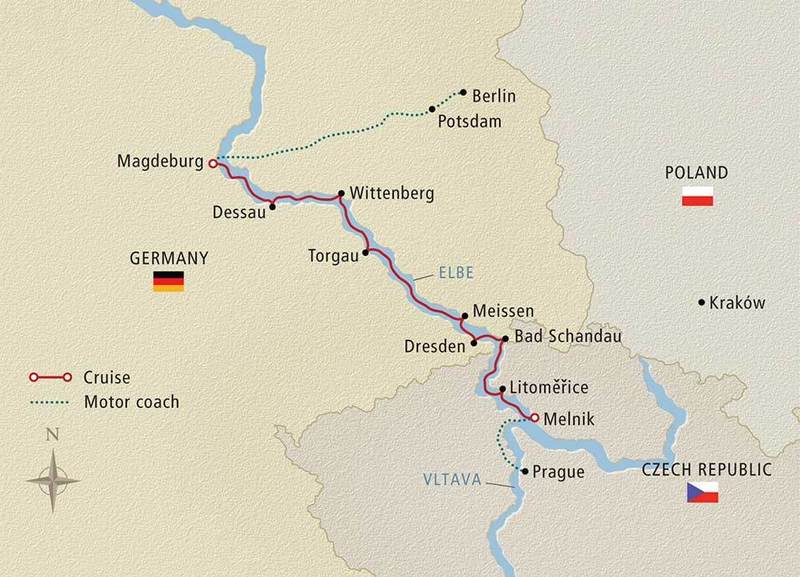 In just 23 short days, I jet off to Europe for my first river cruise experience. I'll be cruising the Elegant Elbe on Viking River Cruises' Viking Beyla from Prague to Berlin.
My itinerary includes 1-night pre- and post-cruise stays in Prague and Berlin and a 7 night cruise from Melnik, Czech Republic to Magdeburg, Germany, with visits to
Litmoerice Bad Schandau Dresden Meissen Torgau Wittenberg
In addition to being my first river cruise, this will also be my first visit to Europe. Do any of our river cruise or Europe experts have advice to impart as I prepare for my journey along the Elbe?
I'm all ears!