This topic has been archived due to inactivity and closed to further replies.
In response to review, poppyjoe says ...
I was on the Miracle to the Bahamas a year or two ago. I also found it to be below par. The buffet seemed dark and overall the ship was not good. I would not sail on it or Carnival again. Also the food was not well prepared at all. This was my second Carnival cruise. The first was on the Victory. out of N.Y.This one was at sea one or two days when 9-11 occured. Maybe I am baseing this bad cruise with the other. In any case Carnival does not seem to be on a par with other cruise lines. Maybe the cabins are larger and the pricing is cheaper, but the overall cruise experience is not the same as other lines.
7 Answers
We have cruised CARNIVAL on several occasions and likewise found it to be sub-par with other cruise lines. My husband and I always return to ROYAL CARIBBEAN for that special attention that RCCL is known for. Twice in 2014, we sailed Norwegian (NCL) out of NYC and were pleasingly surprised. Specialty dining and buffets outdid our dining room experience ten fold. The convenience of embarking/disembarking was as smooth as butter. We live in New York and the entertainment struck all the right notes. Unfortunately, CARNIVAL is no longer on our radar.
I cruised on the Miracle to Mexico about a year ago , it was in good shape then
I love Carnival although some ships are much better than others. I love the Liberty and Valor but will never sail on the Ecstasy again if I can help it. Sorry about your Carnival Cruise.
Thank you, Island Girl. I just may give one of your ships a try ;-D
I shot this photo of the Miracle in Mazatl¡n Mexico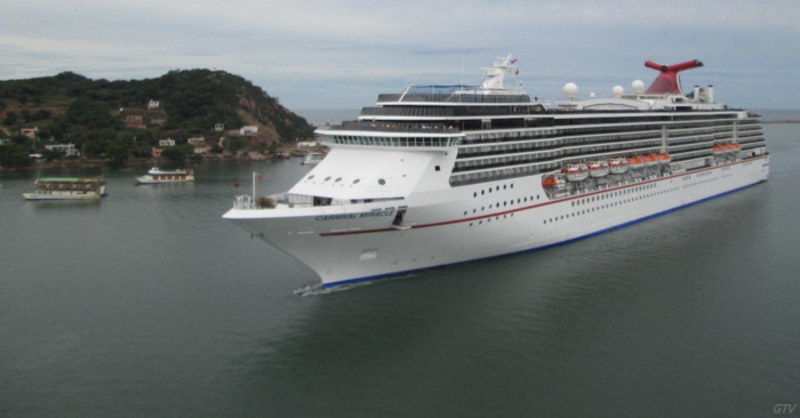 I was sorry to read that you had a poor experience on your last two cruises on Carnival. Before you give up on Carnival, may I suggest that you possibly consider a cruise on the Carnival Breeze. I sailed with that ship on a transatlantic from Barcelona and had a wonderful time. It is a fairly new ship. If you have already given up on Carnival, there are lots of other cruise lines to consider. I hope to read another review from you again with hopefully a better experience for you. Keep on cruising! Gloria
The Miracle is in drydock now. The physical and mechanical problems should be taken care of, as well as adding upgrades.