January 2014 - Carnival Conquest to Caribbean - Eastern
A little too many cuts really impact the experience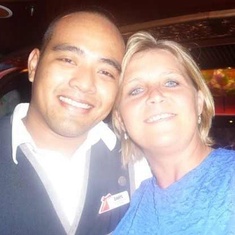 While customer service still remains top notch all across the ship ~ Cuts were made that leave a not so wonderful impression of this particular ship. This is our third Carnival cruise and I was not as "Wow'ed" by this ones entertainment choices.
Big after dinner shows were our highlights before and Sideshow Benny from the streets of Las Vegas juggling on stage one night and the top 4/5 karaoke singers the final night just did not cut it! The attendance each night was very slim, and sad! And the piano bar was depressing ~ I thought Marvin the pianist was either going to fall asleep or cry! Crowds would pass by this room while on other ships this was always the place to be.
There were additions of both a hamburger and a taco stand added that were awesome on the Lido deck! But don't have your heart set on Carnivals amazing melting cake after your amazing dinner each night ~ they are cooked throughout... No melting involved.
The only other thing that stood out strongly was the excursion prices ~ while each one was an amazing experience and the guides were phenomenal, they really increased the prices! Our zip lining excursion (Fabulous - would highly recommend) was $159.99/person. but if you booked yourself it was $99....I know there was a bus ride there and back included, but with a full bus charging $50 each person for a ride was pretty high! I would never recommend booking outside of Carnival though because they aren't in line with getting you back to the ship before it leaves.