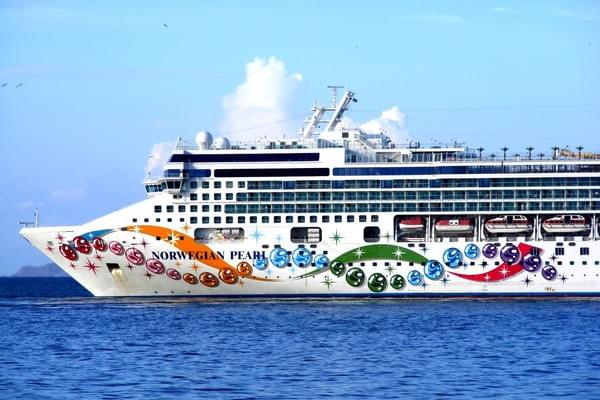 September 2015 - 7 Night Alaska Glacier Bay (Seattle Roundtrip) Cruise on Norwegian Pearl
Don't go for the food.
Last year I booked 2 cruises w NCL  for this year. We were so disappointed by the food and service staff on our 1st cruise we wanted to cancel our 2nd. Even with travel insurance and a note from a doctor (my mother has been on hospice for a few months now) we would to have forfeited about $400 so we decided to go with low expectations and still managed to be disappointed by the food. Quality-low. Selection-limited. By the time we found a table, our food was COLD. I will say the fresh fruit, cheeses and breads were very good. The desserts were UNEDIBLE. I tried a least a bite of every desert and didn't find anything in the "free-style cafeteria" that was worth a second bite other than the strawberry poundcake. My husband and I had apple pie that we had to spit out. How can you mess up apple pie???
What you will love is your cabin steward. They are just wonderful! Don't forget to tip them when you leave.
Make sure to plan excursions. If you can avoid booking thru the ship, you will save hundreds of dollars. Just Google your ports of call.
It is maddening that since March they have started charging for room service.
Also, I found the elevators to be very dirty. Gross. There were always grease marks where people would lay there heads against the mirrored walls. Ick!
We enjoyed the ship entertainment very much.
Not much happening in the lounges at night. Karaoke open to the bowling lanes, just bad design.
Also, a tip. I purchased a small wifi plan and parceled out my time to last the 7 days. I kept a close eye on the counter. Suddenly on about the 4th day, my minutes were suddenly gone and I was offered unlimited wifi for a price for the remainder of the cruise. Why was this not offered on the first day. I really felt cheated by that. We all know they will make their money on alcoholic beverages and other "nickel and diming" practices but I just felt ROBBED by that.
This is a wonderful way to see a lot in Alaska and I will go again but never again with NCL.