Holland America MS Veendam Canada-New England 7-Day Cruise
Veendam

Cruise Review to Canada, New England, New York
---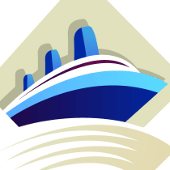 cdvale99
Contributor Level:
Cruise Director
Experience: 7+ cruises
Review: 1
Helpful Votes: 45
7 Night Canada & New England Discovery (Quebec To Boston)
Sail Date: May 23, 2015
Ship: Veendam
Cabin Type: Oceanview
Traveled As: Couple
Reviewed: 2 years ago
Review Summary
Pre-Cruise:
Our seven-day cruise was on the HAL ship Veendam, from Quebec City to Boston, with four intermediate stops, departing May 23rd, 2015. The available excursions were varied, and we found six that we bought. We also purchased the Suite Amenities package ($400+), which included numerous items, such as dinner in one of the premium restaurants on board (more about that later), several bottles of wine/spirits to be delivered to our room, daily hors d'oeuvres, a beverage card and several others. We had the second seating at 7:45.
Onboarding Process:
This was our first time on HAL, and their onboarding process is by far the smoothest and fastest of any cruise line we've used, and we've been on Carnival, Royal Caribbean and Norwegian.
Initial Impressions
The room was as expected, similar to other staterooms we've had in the past. Our philosophy is that the room does not need to be particularly large, just comfortable enough to sleep and relax in, plus a large window with a view. For that reason, we are usually in one of the lower decks. The ride is smoother there, too.
Upon arriving at our room, we were disappointed to find that none of the items we were expecting as part of the amenities package were there. We expected at least the checklist for the wines and spirits, or a specific set of instructions to tell us how to proceed. Nothing. We ended up having to go to the Front Desk (a.k.a. customer service) on the boat several times, as nothing seemed to get done without repeated requests.
Meal Service
The daily hors d'oeuvres were excellent, and delivered reasonably close to the requested time.
However, many online reviewers praised the cuisine of the HAL as exceptional, but we cannot agree. We were disappointed in the selections available for dinner in the main dining room as well as the two specialty restaurants (Pinnacle Grill and Canaletto), and especially in the "special night" in the Grill, where they were offering a menu of selections from Le Cirque, the New York restaurant. We considered it extremely odd that the Le Cirque "specialty" menu included a crème brulee who's serving dish had the recipe printed on the bottom. While it tasted fine, it was the standard recipe that you can get from any cookbook or off the internet.
One night in the main dining room, we found the menu to offer so little in the way of appeal that we left and ate in the Lido. However, we just barely made it, since HAL's policy is to close the Lido serving line at 8:00. If we had been just a few minutes later, our only available option would have been the room service menu. This is very far cry from the other lines, where food of one type or another is available 24 x 7 in the Lido. We noticed several other couples who arrived after us, and were not in time. We guessed that they did without dinner that night or did room service.
For our dinner in the Pinnacle Grill that was part of our amenities package, we both ordered the filet mignon, done medium. While the portion was large (10 oz., three inches in diameter and more than two inches thick), the HAL cooks apparently have a different definition of "medium". Most restaurants would have called it "rare", as the cooked layer was only a quarter inch deep, with the dark red, uncooked center covering more than half the total thickness. It was sent back, and when returned, was medium well and dry as paper. Very disappointing.
One more item to note. The Pinnacle Grill is located in close proximity to a bar. That had very loud music playing. While the soft, more romantic music of the Grill was also playing. You can imagine the resulting cacophony of noise.
Speaking of music, HAL offers a wide variety of musical entertainment to its passengers. However, if I never hear the guitar player, who butchered every single song he played, it will be far too soon. This man could not carry a tune if you superglued it to his hands.
Excursions
The quality of the excursions we took varied from good to exceptional to probably the best we've ever taken in all our years of cruising. If you take "The Best of Halifax" run by a Gray Lines company named Ambassatours ("the company with the kilts") and get a man named Bob as your guide, you will agree that he is truly knowledgeable. I found myself looking at him instead of out the window, as he is the best storyteller I've ever met.
Last Day
The amenities package included both a breakfast in the Pinnacle Grill (which was excellent) and a priority debarkation, where we could decide when we wanted to leave the ship. After a very poor experience on our last cruise (Carnival, out of Miami) where our baggage took well over an hour to show up, we decided to walk all three of our suitcases off the boat. We left a few minutes before 9:00, well after HAL had started the process over the speakers. Within ten to fifteen minutes, we had already passed through customs and were awaiting a cab to Logan Airport in Boston. HAL will sell you a transfer to the airport for $30pp, but the cab fare, including tip, for the two of us was only $20 for a ten minute trip.
Miscellaneous
There was almost no smoking in public areas, which was wonderful. The announcements over the speaker system were usually made by individual for whom English is their first language, in contrast to every other boat leaving from a U.S. port that we've been on.
Would we take another HAL cruise? Yes, but with lowered expectations than we had for this one.
Ship Experiences
Ship Tip
Don't waster your money on the "special" dining experiences. The Pinnacle Grill, Canaletto, and the Le Cirque night in the Pinnacle were very overpriced and underwhelming.
Ports of Call
Cruise Gulf Of St. Lawrence
The seven hour "Best of Halifax" guided by Bob, was the best excursion we've ever taken, due primarily to Bob's knowledge and wonderful story telling.
Don't bother buying the $30 per person transfer to the airport from the ship. The cab fare was only $20 for two people with three bags, and that included the tip.
Other Reviews Of This Sailing