You'll be tempted, but do yourself a favor and don't book this cruise ship
Sail Date: August 08, 2014
Traveled As: Family (older children)
I get why anyone would be tempted, I was tempted and I did actually book this cruise. This was just supposed to be a bit of fun for my son and I, a weekend cruise to Nassau. DON'T DO IT! First of all, the low fare you think you are getting goes right out the window, because Norwegian charges you so many items that are not explained to you until the last day. For instance, my trip was paid in full, except for the $12 dollars PER DAY charge for the room having changed sheets (filthy and stained)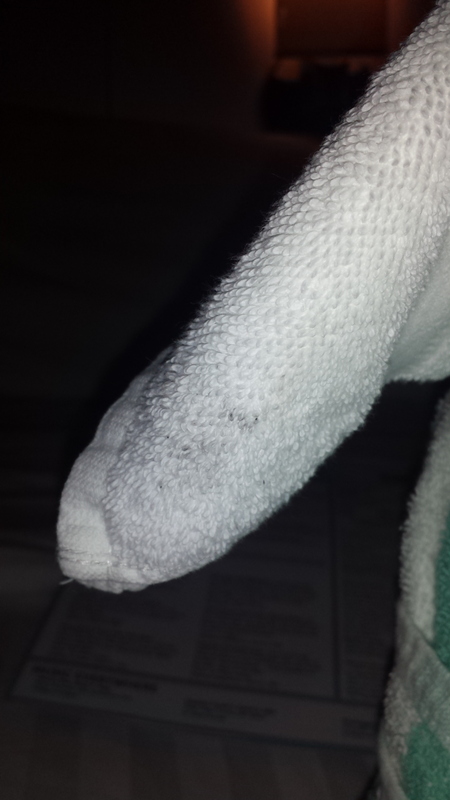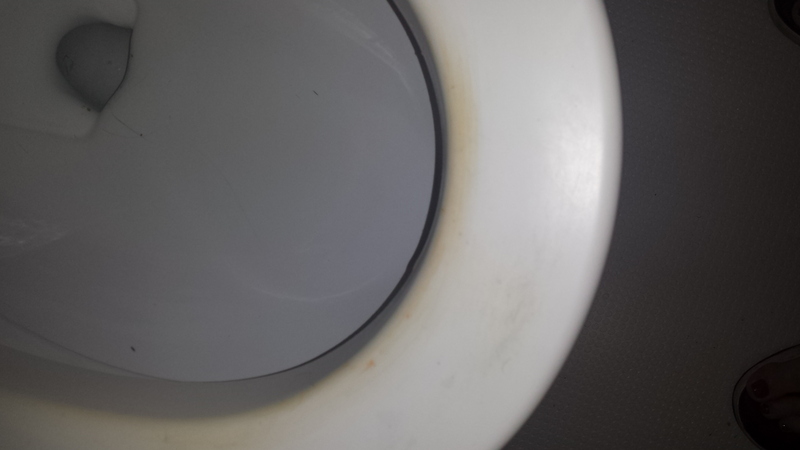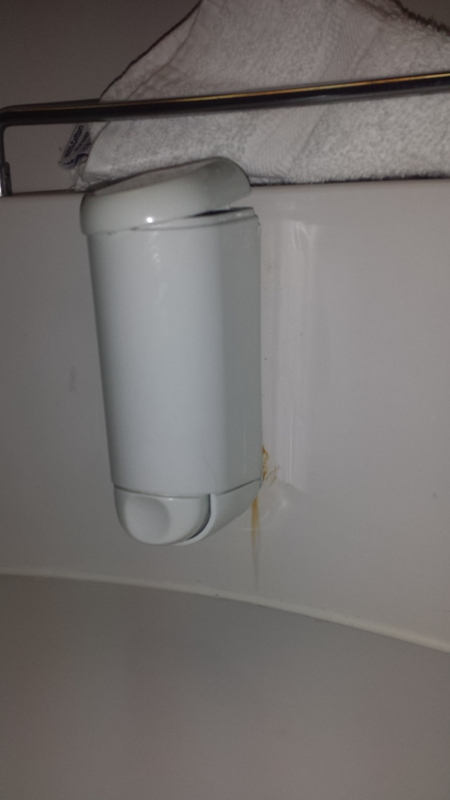 and the wait staff (which were terrible, but more on that later) So you're going to plunk down over $550 for the cruise and then, $12 dollars per day, Per Person for an extra $100 charge. You are now approaching a $700 cruise for basically 2 days. At $350 dollars a day, this cruise is NOT worth it. Let me elaborate. Our cabin was tiny, we expected that, but the urine stained toilet seat, and stench from the toilet was nearly unbearable. My mattress was so uncomfortable, I slept on the floor which was moderately better only because it didn't sag in the middle forcing my back to curve unnaturally. We of course went to the front desk to change rooms and were curtly told that the ship was sold out and they could not accommodate any room changes. The ship itself is worn down, this is a quickie weekend trip ship and the ship is not maintained by Norwegian, it's shoddy and starting to unravel. The restaurant food is wonderful, very tasty, however the restaurant staff is deplorable. Our servers barely spoke english so ordering was difficult, getting service such as refills of water and ketchup was impossible without getting up and getting it yourself. The service was so slow, we gave up on dessert twice after waiting 20 minutes and never receiving our cake, keep in mind, I was paying 24 dollars a day for this service. Everything on a cruise ship is an upcharge, you kind of expect that, but this cruiseline takes it to a whole new level. The shore excursion to Stirrup Cay was staffed by incompetent people who truly didn't care about their job. This is a vacation for people and you are treated like you are bothering them. The lunch provided on Stirrup Cay was marred by the juice machines being broken, and half of the food tasted and looked as if it had been left outside for a few hours. The beach chairs are very comfy on the island and the Jet Ski tour was very fun, if not slightly disturbing because one of our guides kept doing "tricks" which were incredibly dangerous. I was glad we didn't have to experience our guide being killed due to his fancy jet skiing which included hanging off the side and jumping waves. Great example for my kid... not.
I caution you again, don't take this cruise or use Norwegian unless you are on their new ships, coming out in 2015, or you dislike the person you are cruising with. You will be socked with hidden fees, rude/incompetent staff, slow service and filthy conditions.
Category Ratings

Click table then swipe to view all columns.
| | | |
| --- | --- | --- |
| Ship Quality | | It's shabby and being run down |
| Food and Dining | | Very tasty and the ice cream machine is a great touch |
| Service and Staff | | We gave up on dessert because we couldnt be served promptly |
| Entertainment | | LOVED the entertainment, there's always something to do |
| Children's Programs | | |
| Onboard Activities | | |
| Destinations and Excursions | | |
| Cabin / Stateroom | | The bed mattress is unbearable, the floor; although dirty, didn't cause you to be curled into a ball. The towels were dirty, the bathroom is disgusting |
Port Ratings

Click table then swipe to view all columns.
Tip
Don't take this ship, that is the best tip I can give you