Have you all had a chance to check out the new "Price Alerts" feature we launched?
If you have your eye on a specific cruise, this is a super simple way to watch prices. We'll send you a daily alert if the price goes up, down or stays the same. Here are the cruises I'm watching: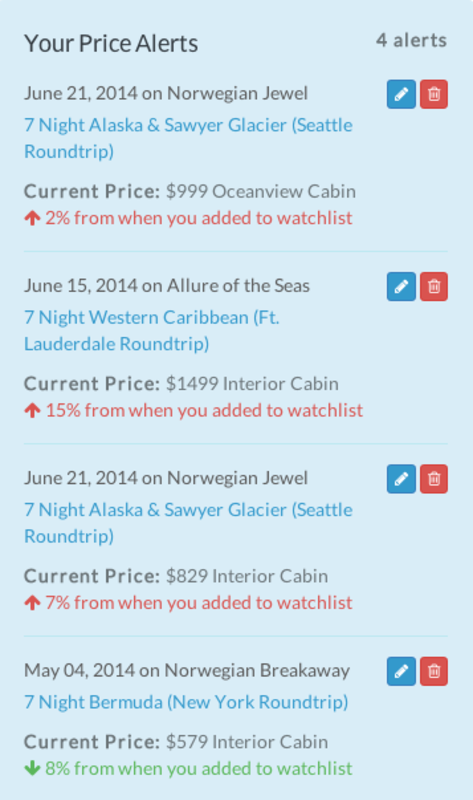 I'm glad I booked my cruise on the Jewel BEFORE the prices went up!
You can also say "Send me an email alert when the price drops to X". Just go to "Find a Cruise" and click on Price Alerts from any cruise page.
Please check it out and respond here with what you think. We want to keep improving Cruiseline.com for you...and we are listening to your feedback.