Ports Ports Ports
Sail Date: April 27, 2014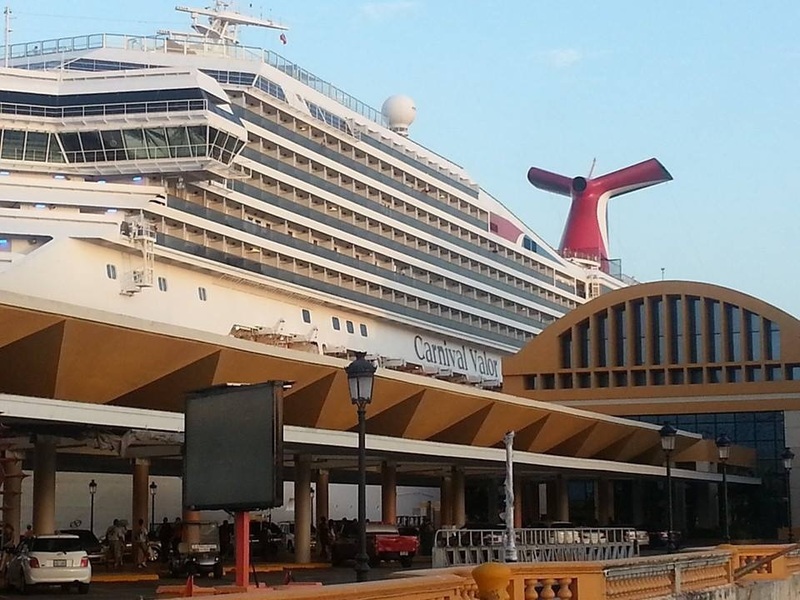 First time experience on Carnival Cruiselines.Food at the dining room was not the best so we ate at the buffett most nights,keep in mind a recent Carnival cruise after this one it HAS changed.But Fried Chicken and cold fries wasn't my idea of being served on a cruise.But buffett had plenty of choices,good salads ,fresh cut meat everyday.One thing that was very strange was how many Carnival employees came up to myself and gf in the buffett of all places to sell us a Carnival drink glass that only was on sale the first day,I must of had 10 guys ask me until my face turned blue.Carnival employees didn't seem interested or happy.Most walked around with head down which Im not used to on other cruises.On to the good part,the ports were awesome.Barbados,St Thomas,St Martin,St Kitts,St Lucia and only one sea day.Saved a lot of money and just did some research of which beach was best to snorkel and took a cash there and brought our own snorkel gear.Swam with Turtles in Barbados at Carlyle Bay,St Thomas we went to Secreat Harbor Beach,St Lucia did a your with Spencer Asbrose and Orient Beach in St Martin...Hands down best ports I've done just next time I'll do another cruise brand as Carnival Valor wouldn't be my first pick .Very Loud crowd on this ship out of Puerto Rico,Usaully screaming Puerto Rico over and over at all bars ....If you have kids or want a cheap getaway it's a great choice!Overall a few hiccups like any cruise and a FUN time.Would recommend as the Valor is scheduled to go into dry dock soon to be updated to a new 2.0 fun ship...That will make a big difference!!!
Category Ratings

Click table then swipe to view all columns.
| | | |
| --- | --- | --- |
| Ship Quality | | |
| Food and Dining | | |
| Cabin / Stateroom | | |
| Service and Staff | | |
| Entertainment | | |
| Onboard Activities | | |
| Destinations and Excursions | | |
Tip
Do the set dining as you will have the same waiter and good service as they will see you daily....