Unlimited sun, fun and food
Sail Date: August 24, 2014
Was one of the best vacation my wife and I have ever had. The ship, Carnival Magic, was the best. The weather was perfect and we experience only a few rain drops leaving Jamaica and at night during our last two "Fun Days out at Sea." The excursions in Mexico, Grand Cayman, and Jamaica were unforgettable (especially the Jet Ski and Sting Ray experience in Grand Cayman). The staff were super nice and accommodated all our needs. Can't say enough about the food...UNLIMITED! Whether you want to eat healthy or eat until you "tapped out," there were a wide variety of choices either at the buffet, 24-hour pizza, sandwich shop, or sit down restaurants. Finally, the ship had a great gym and spa. Was able to maintain my fitness routine around all the fun and food too. Highly recommend this trip to anyone who would enjoy a few days or a week of fun, relaxation, and unlimited enjoyment out at sea.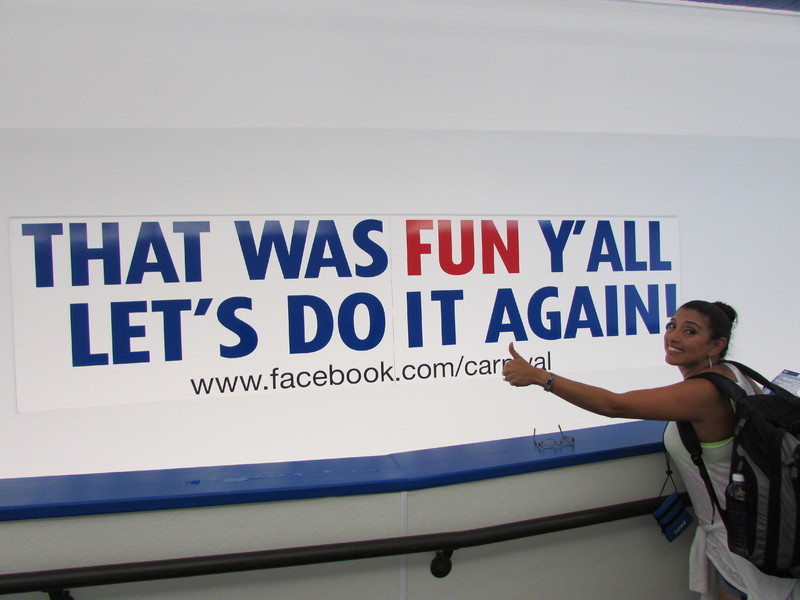 Category Ratings

Click table then swipe to view all columns.
| | | |
| --- | --- | --- |
| Ship Quality | | Great ship with everything you need for 7 days of fun in the sun. |
| Food and Dining | | Unlimited! |
| Service and Staff | | Super friendly. |
| Entertainment | | Something for everyone on the ship...even children. |
| Children's Programs | | A lot going on for small and big kids. |
| Onboard Activities | | No boredom on this trip. |
| Destinations and Excursions | | Unforgettable! |
| Cabin / Stateroom | | Nice size room and comfortable bed. Was surprised to have a room located in front of the ship with a great outside view and deck access for either watching the sun-rise or sun-set. |
Tip
Traveling on the ship had two options, the elevators or stairs. We took the stairs for everything. It could be tiring at times, but it was the quickest way to our destinations, got in some unplanned exercise and was able to not gain a pound although we ate enough food and desserts for a small army.