Swimming with Rays
Swimming with Rays
Do you have any tips or warnings about swimming with rays. I'm a little nervous about swimming with them on my next cruise.
6 Answers
We've been to Sting Ray City on Grand Cayman many times. You will have a blast! I'm a non-swimmer, so they have to put me right on the sandbar. The water is usually around waist high and nice. they will come right up to you. Don't be scared, the only way that they will hurt you is if you grab the tail. That is where the stinger is.
Thanks MrCruzeaddict what you said does make me feel better about swimming with rays. I can't wait to dive in!
No problem. Swimming with the rays has always been one of my fav excursions. Wait 'til the guide picks one up and gives you a neck massage!
Being an underwater camera.
even if it's a disposable one, you'll get some great pics.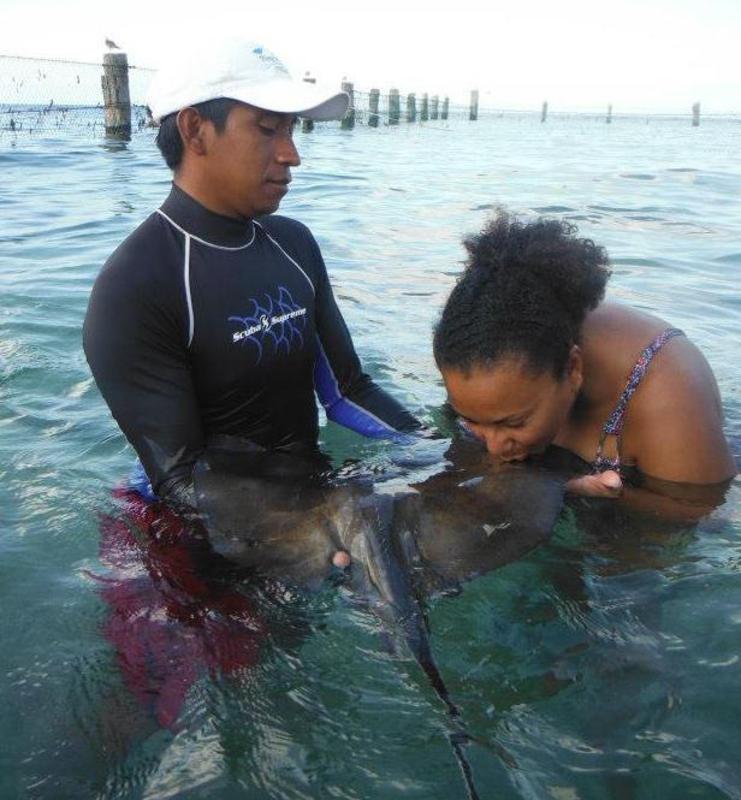 We did have a blast but this does not taste like sushi.
Next time we will bring our underwater camera.

Speaking of swimming with the rays, check out our newest port guide we just released - 6 hours in Grand Cayman
http://cruiseline.com/bonvoyage/destinations/6-hours-in/6-hours-in-grand-cayman
Reply