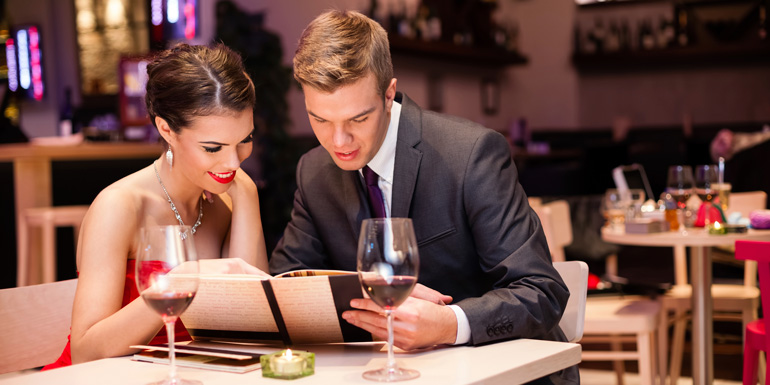 Cruise fares can be really enticing, with weeklong sailings routinely advertised for less than $100 per person per day, especially in the Caribbean. There's no doubt that a vacation at sea is a great value, but how much does a cruise really cost? To make sure you budget the right amount for your vacation, check out our tips to help figure out the total cost of your cruise before you even book:
Factor in the cost of flights and fees.
Start with the list price of the cruise, and then add in the cost of flights. Sometimes port charges are included in the advertised fares, and sometimes they're not; if they're not, expect to pay about $100 to $200 per person, depending on the destination and length of the cruise. Government fees and taxes are rarely included in the list rate and can be an additional several hundred dollars per person.
Add in transfers between the ship and the airport on both ends.
You'll want to add in the transfer costs of the bus or taxi to get you between the airport and the ship for both embarkation and disembarkation. The cruise line's bus transfer makes sense if you're traveling alone or as a couple; if you're a group of three or four, a taxi may be your cheapest and quickest option. Driving to the port? Figure in parking charges instead.
Don't forget about gratuities.
Unless you're sailing on one of the high-end lines that include everything in the fare, tipping on a cruise ship is expected and will set you back about $80 to $90 per person per week — about $12 per person per day. On some cruise lines, the tip is required rather than optional, so read the fine print. Some lines discount this amount for children, and babies under age 2 aren't usually charged at all.
In addition, 10 to 15 percent gratuity is typically added to bar bills — for alcohol and soft drinks — and gratuities are applied to spa treatments as well.
Remember that drinks add up.
If you're a drinker, beer, cocktails, and wine can quickly increase the cost of your cruise. Expect to pay $5 to $12 per drink, depending on your beverage of choice. A can of soda or a small bottle of water costs approximately $2. Most lines sell drink cards for unlimited fountain sodas or packages of bottled water; these make sense if you tend to drink a lot throughout the day. Deal or no deal, buying these packages makes it easier to figure out your budget for the week.
Expect to pay extra for some activities and specialty restaurants.
Visiting the spa or gym on a cruise ship will cost you. And on some lines, aerobics classes and other sea day activities come with small additional fees. The cost of specialty restaurants and the myriad of options has also increased dramatically in the last decade.
Include the costs of shore excursions.
Unless you plan on exploring independently, signing up for the ship's group tours can set you back anywhere from $50 to $400 per person per day. The cheapest options are walking tours, and the most expensive are flightseeing excursions in helicopters and specialty tours that involve private meals, wine tastings, and adventures like hot air ballooning or watching the Grand Prix in Monaco. Sure, these may be once-in-a-lifetime adventures, and we're not suggesting skipping them — just be sure they're part of your budget from the beginning.
Insider Tip
Unlike hotel prices, cruise fares are listed per person, not per cabin, with rates based on two people occupying a stateroom. Cruise lines offer single travelers the opportunity to book a double cabin for themselves by charging a "single supplement," which is basically 1 ½ times the list price for one person. The bottom line: You'll save a lot of money if you bring a friend!