July 2016 - 8 Night Eastern Caribbean (Port Canaveral Roundtrip) Cruise on Carnival Valor
Valor 8 day cruise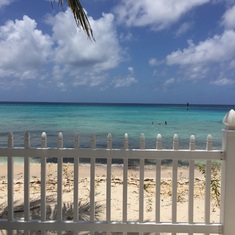 Our favorite part of this cruise was Grand Turk.  We enjoyed walking around the city of San Juan.  The historical and architect of the city is beautiful.  We also enjoyed the entertainment that the ship provided (i.e. the shows, dancers, singers, comedians, bingo, trivia, bands, wait staff entertainment).  The cruise director was phenomenal!  We appreciated the cleanliness of the ship and how attentive the stewards and wait staff were to our needs.  The gym and the track were of great use to us as well.  
We did feel that I was misdiagnosed, which led me into being quarantined for 24 hours.  I understand that they want to protect other passengers and they did a good job notifying their staff about my situation so much so that the assistant matre'd called me by name after I was released from being quarantined. I am assuming that my picture was attached to their notification so that they could be on the look out for me for the protection of others.  
  They gave me a credit towards my next cruise for my inconvenience, which has to be taken this year.  We would have preferred reimbursement for that day in cash.  It would have been nice to have been recognized as a 3rd time cruiser but I was recognized as a first time cruiser.  However, we did have a good time overall.  We, personally, aren't sure that an 8 day cruise is for us.  We'll probably do something shorter next time.