RCI Explorer of the Seas August 26, 2014
Explorer of the Seas

Cruise Review to Canada, New England, New York
---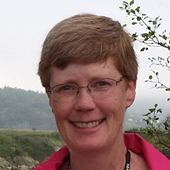 Experience: 2-3 cruises
Reviews: 3
Helpful Votes: 18
9 Night Canada & New England (Cape Liberty Roundtrip)
Sail Date:
August 28, 2014
Ship:
Explorer of the Seas
Cabin Type:
Inside
Cabin Number:
6255
Traveled As:
Singles/Friends
Reviewed:
3 years ago
Review Summary
In January 2014, my sister and I began looking for a vacation spot that we could both enjoy for our first "sister's vacation". She would be travelling from Washington State and I from Minnesota so many options were considered before we settled on this Royal Caribbean cruise. The package we purchased included a 2-night stay in Manhattan at the Sheraton NY Times Square. The idea of having an agent along during this trip was appealing as we have rarely traveled without our spouses. I am a fanatic planner so in hind sight the use of the agent was really not necessary and once I found Cruise Critic, all my travel concerns received immediate attention by many caring, experienced cruisers. Thanks to all who supported me through the planning process. Your answers made for a very successful trip.
We both flew into LaGuardia Airport and used SuperShuttle to get to the Sheraton. The shuttle seemed to take forever to get to our destination. We are not use to the traffic of such a large city. Once at our destination, everything was in walking distance for us. We had 2 days to play in the city that never sleeps and we took it all in from theater (Book of Mormon) to Central Park, it was all fabulous!
We arrived at Cape Liberty via coach. Only 2 buses at a time were allowed into the unloading area and we had about a 45-minute wait on the bus. This gave us time to take in the vastness of the Explorer which was docked right in front of us. The port was heavily under construction but all seemed to be flowing well and most travelers showed great amounts of patience. I'm guessing Cape Liberty is not currently the best port experience but am sure it will improve when the construction project is finalized.
It was about 3:30 pm when we finally stepped onto the ship. More lines were encountered but, again, the passengers seemed to be holding up pretty well. We boarded onto deck 1 which was not very scenic. Maybe Royal does this to keep the ship's beauty hidden until your first step onto the elevators. We were amazed! Explorer is a beautiful ship and every corner of the ship is so well-cared for. Every day we saw cruise staff busy polishing every corner of the ship.
All rooms were ready when we boarded so we began the hunt from our Promenade cabin on deck 6 (6255). I was expecting teeny-tiny so was surprised to see bright, big and airy. My Cruise Critic contacts were absolutely correct in their advice to stick with this type of room. My concerns about noise from the Royal Promenade were never realized. I would, however, not book an adjoining room as sound does travel through the door but we only noticed it a few times. The bathroom in this cabin was very comfortable. Just loved the curved shower doors. Everywhere in the room were hidden shelf space and storage drawers. We were able to keep organized without bringing extra organizers from home.
The Muster Drill followed and was nothing to worry about. We did not have to bring life jackets to the drill. We were to set sail at 4 pm but got delayed until 8. Later found out a propeller problem was being looked at. I would recommend being on starboard side as the ship sets sail so you have a view of the Teardrop Memorial, especially when dark-it is truly beautiful. The Statue of Liberty can be viewed on the return trip. Our day ended with the Set Sail Parade down the Royal Promenade followed by the Late Night Adult Comedy show starring the God Father of Boston Comedy, Don Gavin-Awesome!
Our first full day on the ship was a sea day. We chose to have breakfast brought to our room which was very good and then rushed out to meet and mingle with Cruise Critic members-a very lively bunch. Lunch was in the Windjammer and was very busy. We learned to find a table first and then split up to get our food. We then attended our scheduled showing of the Ice Show in Studio B, again very enjoyable. Johnny Rockets provided our supper. This was a lot less crowded than our lunch and very good. The evening show was in the Palace Theater and sent us to bed humming show tunes.
We visited our first port today - Portland, ME. We scheduled the 9-hour Mt. Washington and Cog Trail excursion. I love the mountains so thought this would be the tour for me. A boxed lunch was included with the tour. The beauty of the mountain was hard to see past all the commercialization on top. Many work trucks were parked blocking views and directional signs. Did not find the peace and serenity that I was expecting.
Back on the ship we found the Schooner Lounge. This became our favorite hangout for the rest of the cruise. Loved the atmosphere and friendly staff here. After our meal in the Main Dining Room (we chose My Time Dining) we headed to the Palace theater again for the music of The Diamonds, some great music for the older generation.
Port 2 was Bar Harbor, ME which we needed to tender ashore. We chose to have breakfast at Testa's Restaurant (slightly spendy for breakfast-we shared a meal) where we were picking up tickets for the Acadia National Park and Top of Cadillac Mountain tour we booked through the park ($30/adult). The 3-hour tour was very scenic and gave us historic commentary about the town. Our tour guide recommended we try the West Side Cafe for lunch and it was delicious. We tendered back to the ship aboard a whale-watching boat. It was fun to sit on top with the view of the Explorer anchored in the Bay. Once back on the ship, we checked out the casino, played some trivia in the Schooner Lounge and then had the recommended pizza at the Cafe Promenade-Yum!
On Labor Day Monday we were in Saint John, New Brunswick, Canada. We pre-purchased Royal's Scenic Saint John Trolley Tour and it was informative. We stopped at the Reversing Falls Rapids where the Bay of Fundy tides battle the Saint John River. We were not fortunate enough to catch the changing of the tides but it was still a pretty site. The shortness of the tour gave us time to explore this harbor city on our own. Saint John is walkable in any weather. The indoor Pedway System was great for a traffic-free walk. Steamer's was recommended for lunch and we found it directly across the street from our cruise ship. It was busy but I wanted the best for my first taste of lobster. Loved the claw meat but would pass on the tail (guess I'm not a lobster fan). The blueberry pie was fabulous. The staff were awesome here and even though they were busy, they still took the time to accommodate my special request for an extra "How to Eat a Lobster" place mat. Back on the ship, we found the Solarium whirlpool on deck 11. It was so relaxing after a day of walking. Supper was in the Main Dining room again followed by the headliner show starring Brad Cummings, comedian and ventriloquist-very funny.
Our last port in Canada was Halifax, Nova Scotia. After breakfast in the Windjammer, we left the ship on a very foggy, drizzly morning. The shops and restaurants were open and not very busy so we enjoyed exploring along the waterfront. We stopped for lunch at Salty's which was good but rather spendy. we then headed back to port where our Royal excursion of Peggy's Cove & the Titanic tour was gathering. It was still pretty foggy at Peggy's Cove but it was still a very impressive site to see and the Fairview Lawn Cemetery was inspiring and memorable. Out tour guide did a very nice job explaining the part Halifax played in this tragic event.
Another sea day means time to rest, yeah, right. So much to do and we kept pretty busy. After a Windjammer breakfast-made to order omelets are the best-we explored the ship and got some business done. For our afternoon activity, we joined 22 Cruise Critic members in a slot pull. I'm not a real gambler but do love group games. We didn't win much as a group but we sure had fun. Tony Tillman was the evening entertainment and boy can he put on a show-very high energy and even found a way to get the <20 crowd involved. We planned on an early bedtime but as we were walking back to our room, a barmaid along the Promenade stopped us, found a seat for us and took our drink order. She claimed we didn't want to miss the evening parade. It was a fabulous 70's disco Street Party complete with flashing items being flung to the watching crown-what fun!
Alas, it's Boston-the port I had been anticipating the whole trip. We booked a non-Royal hop-on-hop-off Old Town Trolley tour of Boston. I knew I wanted to spend time at each historical stop and didn't want a tour group to decide when it was time to leave. Our first stop was at Cheers for a few drinks and then we found the Freedom Trail. We really could have used much more time in Boston but maybe that's a trip in itself. Back on the ship we spent time in the Schooner Lounge and in the whirlpool in the Solarium. For evening laughs, we attended the Quest Adult Game Show-was amazed at what people will do for "Royal Junk" our cruise director's description of prizes to be won.
On this last day at sea we checked to make sure we accomplished all we had on our to-do list. One item was still unchecked: Shuffleboard-a cruise classic. We played 3 games and then continued to return to our favorite spots on the ship one more time. The final Art Auction was scheduled after lunch and we attended. I was curious as have never attended an auction before. I recommend everyone try something out of the ordinary on every cruise. This was my pick. It was really quite fun to watch and following the auction, every attendee received a registered print for attending. The Royalpallooza Parade began at 5:15 pm and began an evening of farewell's. Very heartwarming. The crew on the ship were just so awesome! Until this point, I haven't mentioned one very important person, our room steward, Ms. Z (as we called her, had trouble with her name). The night we came back to our room and saw a towel monkey hanging from the ceiling with my sister's dime store glasses on, keeps me smiling to this day. Thanks to Ms. Z for taking such good care of us.
I had read reviews about the horrors of getting off the ship at cruise end. We had flights to catch back at LaGuardia so opted to carry our own luggage off. It was made clear that you must do this unassisted and stairs would be involved. Some passengers must not have been listening as they wanted to blame cruise staff for not being prepared for helping them off the ship. I did feel sorry for the staff as they were doing their best to keep a smile on their face through this challenge. Once off the ship, we awaited the arrival of our Carmel Limo driver. So impressed with this company. When we found out the cost of getting back to LGA while planning for this trip, I went into panic mode (most chose to fly out of Newark and we would have too if we would have been warned before booking our fights). Cruise Critic was there again to help me out by suggesting Carmel. We called them when we got off the ship, which was 2 hours ahead of what we had told them and they rushed a driver to us getting us out of the area before the traffic picked up. Awesome service!
I am now a Royal fan and will be cruising again with them soon. I welcome any questions you might have pertaining to this review. It is my first attempt but I wanted to give back to all those who helped me along the way. I wish you success with your next cruise and can't stress the use of Cruise Critic early in your planning.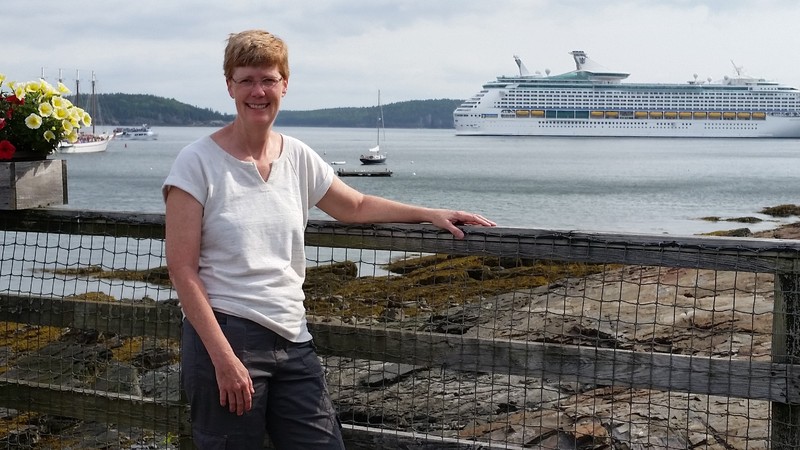 Ship Experiences
Cabin / Stateroom
Royal Promenade Cabin 6255 was delightful
Ship Tip
Be on starboard side for sail out of port to see the Teardrop Memorial.