MSC Cruises Hits Huge Passenger Milestone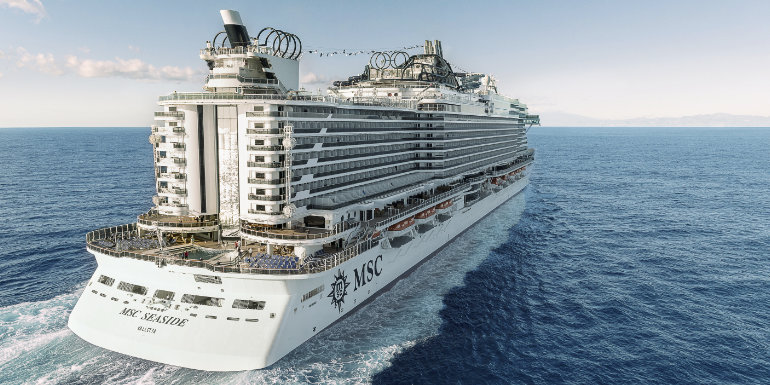 MSC Cruises has hit a huge milestone — this past weekend they welcomed their 20 millionth cruiser!
The achievement is a testament to the line's expansion since their beginning in 2003. In 16 years they have introduced 16 cruise ships. This year will see two new vessels welcomed to fleet — MSC Bellissima (already launched in March) and MSC Grandiosa in November. Also in November, their new island destination Ocean Cay MSC Marine Reserve will open in the Bahamas.
"Reaching our 20 millionth cruiser is truly a milestone achievement for MSC Cruises, and a representation of how far we've come while building a global brand that serves guests from over 170 nationalities across five continents," said Gianni Onorato, CEO of MSC Cruises. "With our capacity set to triple by 2027, we will continue to raise the bar in two main areas, on board and ashore, offering our guests a unique experience each time they sail with us."
The lucky 20 millionth cruiser was Raul Bonachea, who is currently sailing onboard MSC Seaside with his wife and daughter. To honor Raul and celebrate this milestone, MSC upgraded the family to a MSC Yacht Club suite, and the ship held a 20 Millionth Guest Party on Sunday, June 30 in the ship's atrium. The celebration included free champagne for all guests, a special officers' parade, an artisan cake, and a special performance from one of the ship's most popular shows. Of course, Seaside's captain joined the celebrations and toast, offering a special gift for the line's 20 millionth cruiser.
READ MORE: How to Spend a Sea Day on MSC Seaside
MSC Seaside complies with the highest international standards, and received the "Green Star 3 Design" certificate from international classification society RINA. The Green Star 3 recognizes that MSC Seaside reaches the greatest levels of eco-compatibility thanks to the various measures put in place that help reduce its environmental footprint during operations. Some of these innovations include the exhaust gas cleaning system, advanced waste water treatment, the ballast water treatment system, and Seaside's Environmental Management Plan.
MSC Cruises is the world's fastest growing cruise line, and will introduce a total of 17 ships between 2017 and 2027, bringing the fleet total to 29. The line has also prioritized their presence in North America, and by the end of 2019 will have four ships sailing from Miami: MSC Seaside, Divina, Armonia, and Meraviglia.