Best Jerk Chicken: Scotchies, Ocho Rios, Jamaica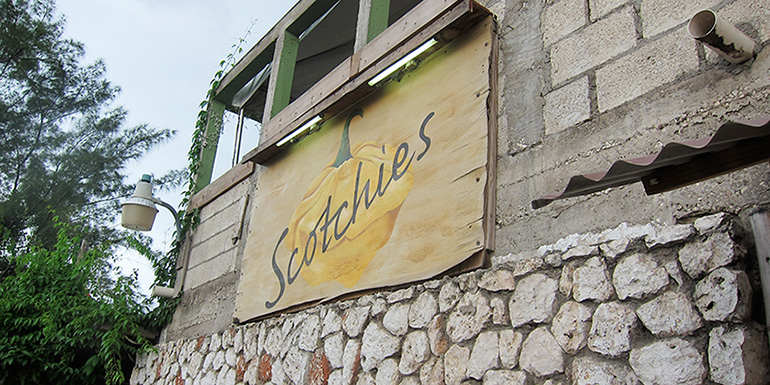 It's a 15-minute drive from the cruise terminal, but Scotchies in Ocho Rios is worth the cab fare. Named for the scotch bonnet pepper the establishment's famous hot sauce is made with, Scotchies serves up its own take on classic jerk, which is meat that's dry rubbed or marinated with a mix of spices, including allspice, cloves, cinnamon, and nutmeg.
So what sets this jerk apart? While other places rake their chicken over coals and metal sheets, Scotchies places logs of pimento wood over the grill, which gives the meat a smoked, hickory flavor. Try the meat here, and you'll never settle for jerk cooked on a street-side drum again.
We suggest ordering the chicken, a side of festival (a deep-fried sweet dough stick), and a bottle of Ting, the local grapefruit soda, to wash it all down. When your food is ready, top your chicken with some hot sauce from the big bowl on the counter — or put it on the side if you fear the bite of those scotch bonnet peppers — and take it to one of the open-air picnic tables topped with a palapas. Sure, you've probably had grilled chicken before — but never like this. (Drax Hall, North Coast Highway, Ocho Rios, Jamaica; 876.794.9457; lunch from $26 for two people, including tax and tip.)