5 Surprising Things Cruise Lines Do for Large Families and Groups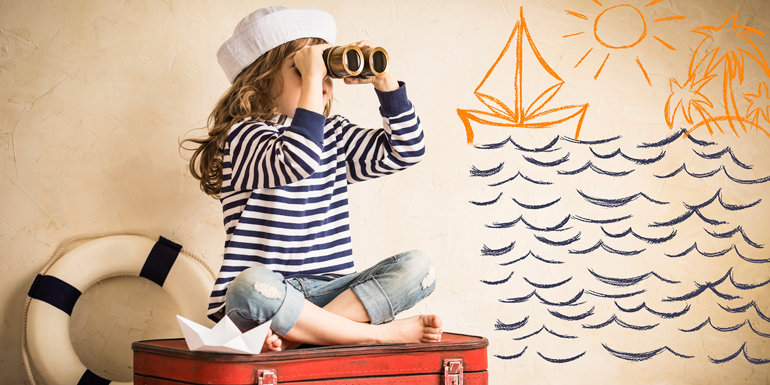 Cruising with friends or extended family is an excellent way to catch up with loved ones. It's also a great way to reap special perks, from free cabins to free drinks. If you're traveling with a group, always ask the cruise line what extras or discounts you're entitled to before booking, and double-check if the goodies are for each group member or for each cabin. Read on for some of the best freebies at sea:
1. Cabins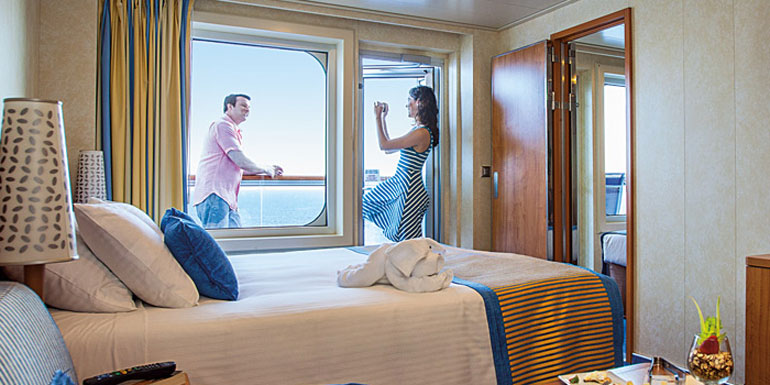 Many lines have adjoining cabins for families. - Photo by Carnival Cruise Lines
The best perk possible? A free cabin for two people or free passage for one person when a certain number of cabins are booked. Crystal Cruises' Family Memories Program, for instance, gives a free berth to the 11th member of a paid full-fare group. With Carnival Cruises and Costa Cruises, groups get a free berth for every 15 paid passengers. Some lines, including Holland America Line, don't dole out free cabins but instead offer a free upgrade for one or more of the group's cabins.
2. Passage for Kids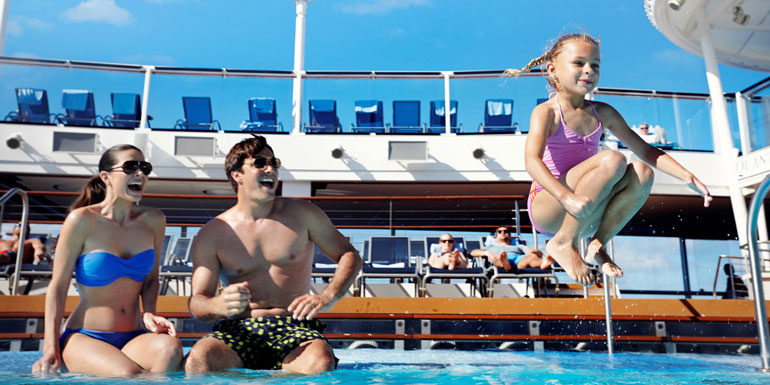 You'll rarely have to pay full price for a child, and sometimes, they'll even cruise for free. - Photo by Royal Caribbean
Most lines offers discounted fares for the third or fourth passenger in a cabin with two full-paying guests, whether they're adults or children. A handful of cruise companies goes further, offering up to two children a free cruise when sharing a cabin with two full-fare adults, including MSC Cruises' offer for kids 11 and under. Crystal offers free passage to one child 17 years and under if sharing a cabin with two adults. Other lines — including Disney Cruise Line, Royal Caribbean International, Norwegian Cruise Line, and Carnival Cruise Lines — offer "kids sail free" promotions.
3. Credits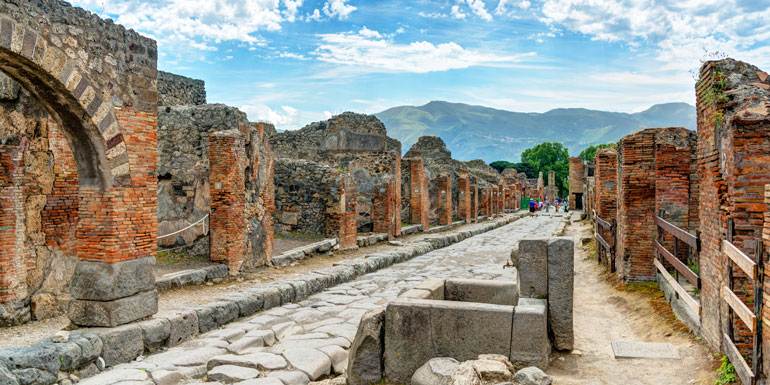 Crystal Cruises lets you use your onboard credit for private shore excursions to destinations like Pompeii. - Photo by Viacheslav Lopatin
Shipboard credits — which can be used in the spa, shops, bars, and other venues onboard — are typical extras offered to groups. For families with six full-fare-paying members, Crystal hands out $200 shipboard credits per person and also gives $500 credits toward a Crystal Private Adventure (high-end excursion valued at $2,500 or more). For bookings of five or more cabins, Costa will give each stateroom a $25 voucher, and Star Clippers doles out all-inclusive drinks packages.
4. Drinks and Meals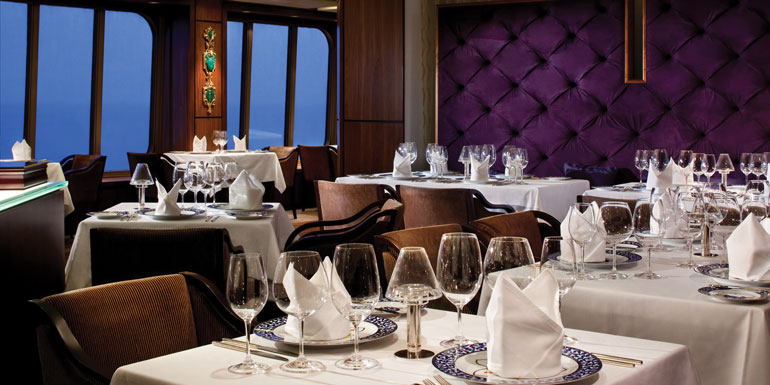 Large groups get a free meals at Holland America's Pinnacle Grill Restaurant. - Photo by Holland America Line
Specialty dining and bottles of wine are free bonuses often given to groups. Holland America's Family Reunion program kicks in when you book eight or more cabins: Each cruiser gets a free lunch in the Pinnacle Grill restaurant, and each cabin gets a $50 fountain soda card. If you book eight or more cabins with Norwegian, you get Groups Amenity dollars to redeem on things like bottles of wine, chocolate-covered strawberries, group photographs, and spa credits. Each cabin can pop a bottle of sparkling wine with groups of 15 or more on Costa.
5. Parties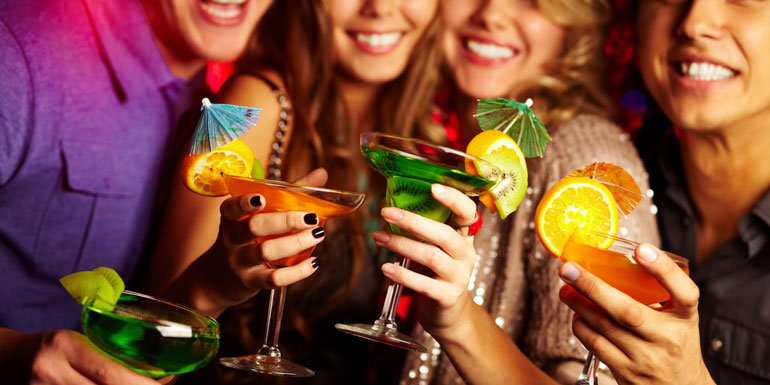 Who doesn't like a party with free booze? Photo by Pressmaster / Shutterstock
Cruise lines often treat groups to cocktail parties. For bookings of 15 or more people, for instance, Costa throws a one-hour party with free-flowing martinis, manhattans, and fruit punch. Now that's cause for celebration.