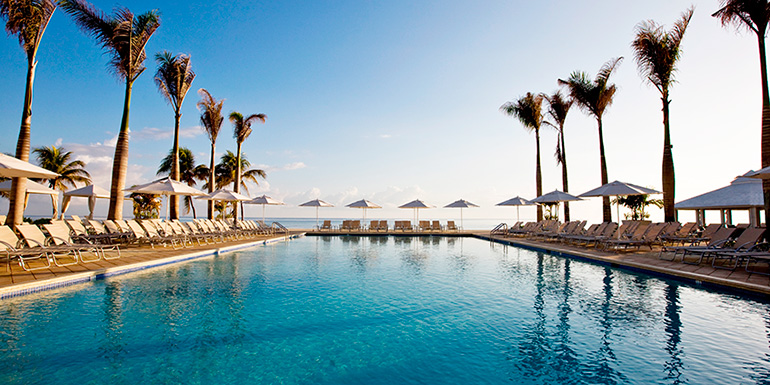 Caribbean ports are known for gorgeous beaches — but some cruisers sign up for so many excursions to historical sites and boat trips, that they forget the beach is what inspired them to travel in the first place. If you're dreaming of sunbathing by turquoise waters, consider purchasing a day pass to a resort. Rather than rub shoulders with crowds on public beaches, you can take a dip in a private pool, sip on a cocktail, and order lunch on the sand.
Just don't expect to show up and crash: Call in advance for information about policies, pricing, and reservations — or snag a deal through ResortForaDay.com, which partners with hotels to offer passes to cruisers.
"[Day passes are a] rare and fabulous opportunity to enjoy resort amenities as an overnight guest would, without paying the full overnight rate," explains Stuart Cohen, founder of ResortForADay.com.
Although not every resort offers day passes, we found six great options in popular ports: