What is a cruise roll call?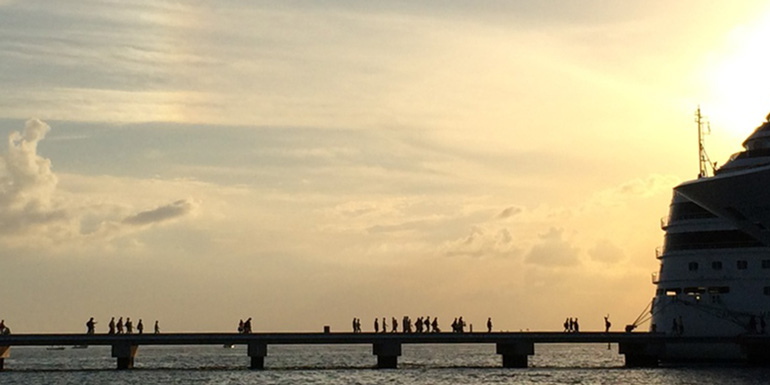 Whether you're an outgoing social butterfly who can't wait to start meeting your fellow passengers or the shy type who would feel more comfortable already knowing a few people on the ship, signing up for a roll call allows you to start getting to know the people on your cruise while your feet are still on dry land. Here, answers to your most basic questions:
What exactly is a roll call?
Technically, it's a forum thread for passengers on the same sailing. Think of it as a shared message board: Boards are broken down by ship and sail date, so the only people on the thread will be passengers on your ship on the same dates.
What should you do once you find yours?
Sign in and introduce yourself. Add a little about what you like to do and whom you're traveling with, since couples, families, and single cruisers have different interests.
Who is it best for?
For travelers who like to plan in advance, a roll call is a great planning tool. If, for example, you'd rather go scuba diving with friends than strangers, there's no need to wait to see if you meet fellow divers on the ship — just see if any are in your roll call. Some tours also offer discounted rates for groups, so bringing other travelers along can save you money as well.
What else can you get out of a roll call?
It's a great source of information. For those who've never stepped foot on a ship, it's an excellent opportunity to ask more experienced cruisers questions before the sailing. And even if it's not your first cruise, it never hurts to ask those in the know for recommendations on everything from restaurants to shore excursions.
Any other tips?
While joining a roll call should always be part of your cruise booking process, you can also glean a lot of information by looking at other roll calls. Browsing earlier roll calls for your ship can give you tips for your sailing.