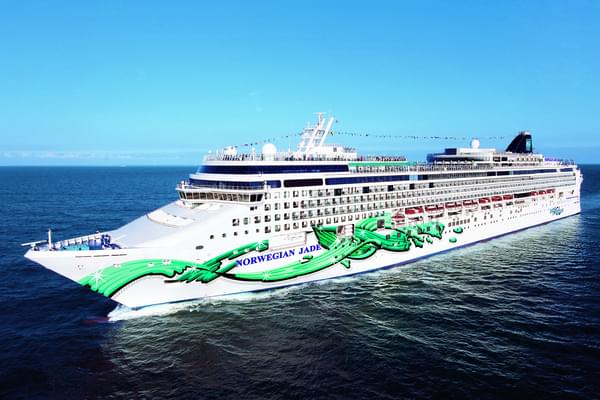 April 2016 - 16 Night Transatlantic Eastbound (Houston To Barcelona) Cruise on Norwegian Jade
Trip was good, but could use some changes.
From the moment we boarded we could see the cutbacks on service.  We remember the days when you were greeted with a beverage/champagne. 
We visited the casino once - the smoke was too much!  In one of the lounges the Cigar Room was adjacent and every time the door was opened you were exposed to more smoke.  It's difficult to enjoy the entertainment in that general area due to the smoke and smell.  The Garden buffet area was very noisy - probably due to lack of carpeting in the dining area. Wait staff was quick to clear tables, but they now carry bins to collect dishes and the bins are wet and drip on passengers. Also noticed, NO carts to reoffer coffee or other beverages. Some times change is not good!