March 2016 - 7 Night Eastern Caribbean (Miami Roundtrip) Cruise on MSC Divina
Run away!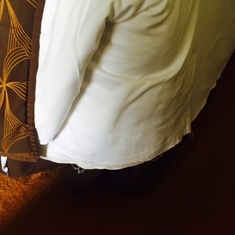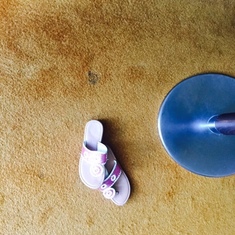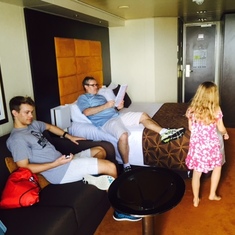 This was a terrible experience overall.  The only nice thing about this cruise was the three times we were able to get off the ship.  The staff, at absolutely every level on this ship, is incredibly rude and clearly unhappy about being there.  They have zero interest in making you feel welcome or even in being pleasant in any way towards you. The children's program was horrible. We specifically sought a ship with a children's program. If you have a 7 year old -do not go on this cruise (for this and many other reasons).  Our child was too old for the younger children's group (3 to 6), so put with the 7 to 11 yr olds who are in the teen room (graffiti disco).  It is constant loud dance music and video games. With no apparent structure/planned activities other than the occasional "parade" around the ship to loud dance music.  We were not at all comfortable leaving her in that environment, nor did she want to be left there. The ship has a big slide, but you have to be 8 years old, so she was too young for that.  So the deck pools seemed filled with the 7 to 10 year old set - too old for the kids program and too young for the teen room.  
The evening dining experience was not much better.  Our waiter was clearly unhappy to be there.  The orders were always wrong and or the courses brought out of order (one evening brought the kids (we were seated with another family) ice cream before their entree!)  I asked for a glass of wine when I placed my dinner order, but was told I was too late as the waiter for the bar had already come around.  The food was okay. Not terrible.  Desserts were very good.
The food buffet is a zoo.  Difficult to find a place to sit. We ended up eating in shifts as one would find a table and hold it while the others got their food and by the time the one holding the table got their plate, the others were done eating.  Long lines for the food and a lot of pushing and shoving to get to the food (I found that weird behavior too).  It was really uncomfortable.
If you wait until after 10:00 to go to any of the decks, it is near impossible to find a deck chair or table. We never once were able to sit or lay out in the sun unless we sat on the edge of the pool (and we did get out there on some mornings well before 10:00).  The water in the pool is set at a very low temperature and was too cold to swim, but given all the stuff floating in it, I still would not have gone in. The kids seemed to be fine with the temperature and I kept my fingers crossed my child did not get sick!
If you order the drink packages of any type, you receive paper coupons you have to carry with you. We found this cumbersome and we would often be out and realize we forgot the coupons in the room.  Other cruises just have it tied to your room card account.  We would be at the dinner table in the evening counting out our coupons for the waiter at the end of the evening (if we ordered water bottles or sodas for the kids too).
This is the first time (3rd cruise) we booked excursions through the cruise line. That was a mistake.  They would not give us information about the time of the excursions until the night before - so made it difficult to plan anything else but the one excursion. On my last cruise I was able to plan two excursions per port.  We were told, in St. Thomas for example, that maps would be available in the morning when we got off the ship.  Unfortunately, there were no maps to be found. Same message in San Juan. We walked to a shop in town and found a map there. If you booked your excursion through the ship, you meet in the theatre where you can wait up to an extra 45 min/hour before you actually go on the excursion - again, taking away valuable time at the location.  I would not recommend booking through the ship.
We also had our 17 year old son with us. He did not do the youth program as it appeared the teens were younger than he is and he did not particularly like the loud screaming music (you could not talk to anyone it was too loud).   He did enjoy the Formula 1 simulator - but it does cost each time you do it and only last for a few minutes.  He was too big for the slide (or at least he thought so!)  Since he is 17, he sleeps past 9:00 so no place in the sun on the deck left available for him. He spent most of his time in the room watching tv. There were lots of activities on the ship (i.e. ping pong challenge, soccer challenge, etc.) but they stipulated 18 and over, so he could not do those. 
We will never cruise this line again. It was a terrible waste of money and vacation time. Not relaxing at all!!!  We were so frustrated about little things, every day, that should not have been issues at all (i.e. being told there would be maps, but none to be found, not given times for excursions until evening before, constant rude behavior by staff was just so energy zapping - dreaded ordering a drink because I knew I would either get barked at for something (i.e. not my station) or simply treated with indifference, not once having our child in a program so we could go for dinner or night cap on our own).